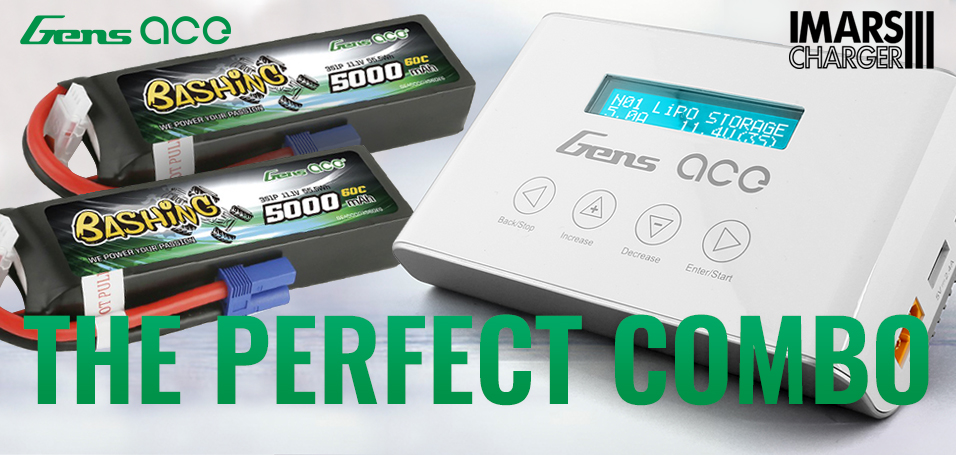 New
Gens Ace
Completer Packs - Battery and Charger Bundles
ETA: April 2022

Gens Ace are now offering Completer Packs that are the perfect additional purchase to any RTR, BNF or PNP model. There is a choice of 4 batteries that are all accompanied by the new Imars III Pro Smart Balancing Charger that features a small, compact and lightweight design for ease of charge in the field. The new Imars III charger also features a 10A charge rate (double that of the previous iMars charger) and is capable of charging 2-6S LiPo battery packs whilst supporting the charging of other battery chemistry such as LiFe, LiHv and NiMH. 3 out of the 4 combo packs are aimed towards the bashers market catering for 4,6 and 8S vehicles whilst the other pairs the iMars charger with 2 x 3S Soaring LiPo's with XT60 connector.
The Gens Ace Imars III multi chemistry charger is ideal for those looking for a compact and versatile charging solution. The latest charger release from Gens Ace see's a sleek design with an easy to use menu system that will have you charged and ready to race, fly or set sail in no time at all. The backlit screen make's viewing menus, set up screens and charge information easy regardless of lighting conditions. Being a multi chemistry charger is has the flexibility of charging up to 18 NiMH cells or 6S Lithium batteries (including LiPo/LiFe/LiHV) which means whatever power source your hobby needs required Gens Ace has you covered. Everything you need to get charging is in the box, alongside the charger itself you get the mains power lead along with the Balance adapter board, XT60-T plug adapter,XT60-EC3 adapter and XT60-EC5 adapter.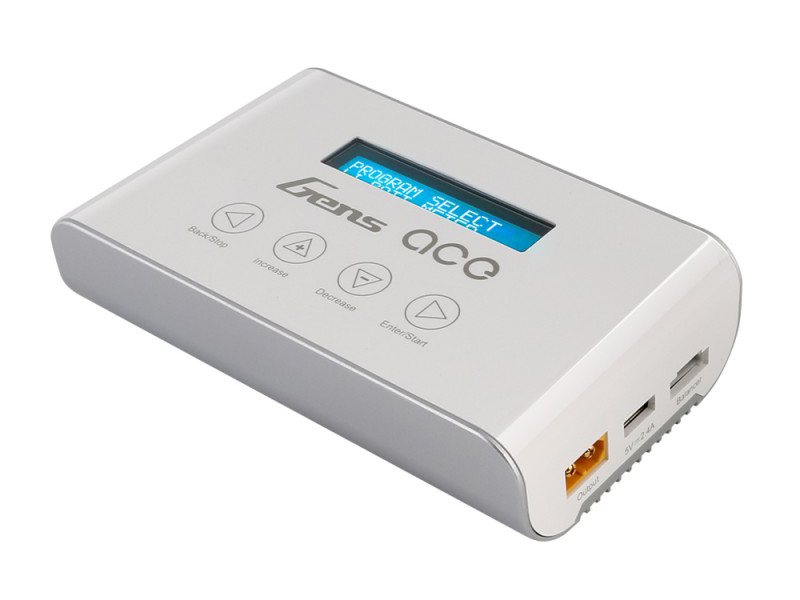 Single Channel AC Balance Charger
Small & Lightweight Portable Design
Smart balance charging
Capable of 10 amp charge rates, worldwide 100V-240V voltage versatility, with 100 Watts of power
Built-in PFC circuit
Temperature compensation function
Controlled heat dissipation system
Quiet inner fan
Maximum charging voltage: 26.4V
Maximum charging power: 100W
Charge current: 0.1~10A
Discharge current: 0.1~1.5A
Cell Balancing: 2~6s
USB output: 5V/2.4A
Dimensions: 146x87x40 mm
Product Net Weight: 0.4kg
Display type: Backlight 2x16 LCD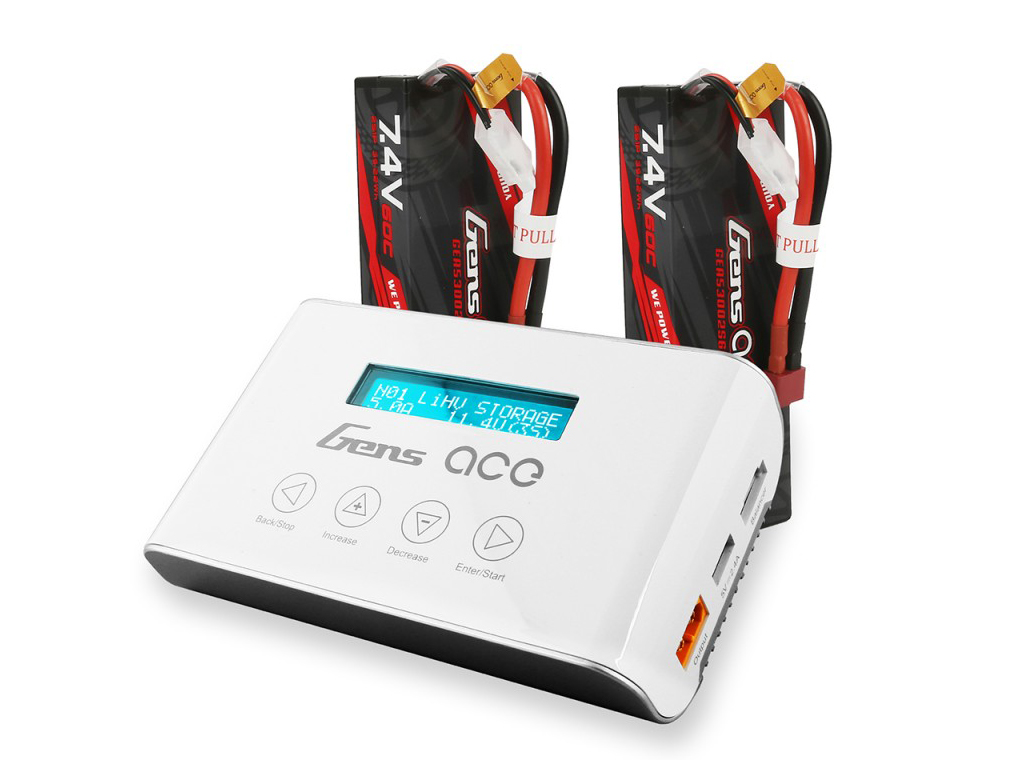 Imars III Smart + Bashing 7.4V 5300mAh 2S1P (2pcs)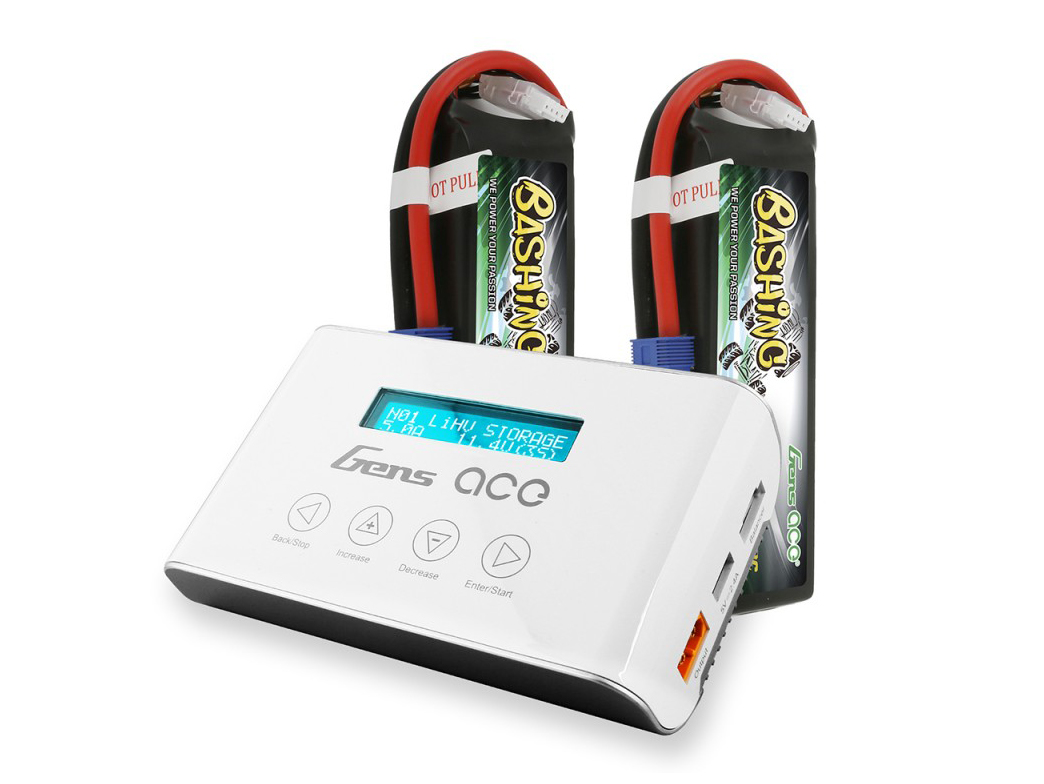 Imars III Smart + Bashing 11.1V 5000mAh 3S1P (2pcs)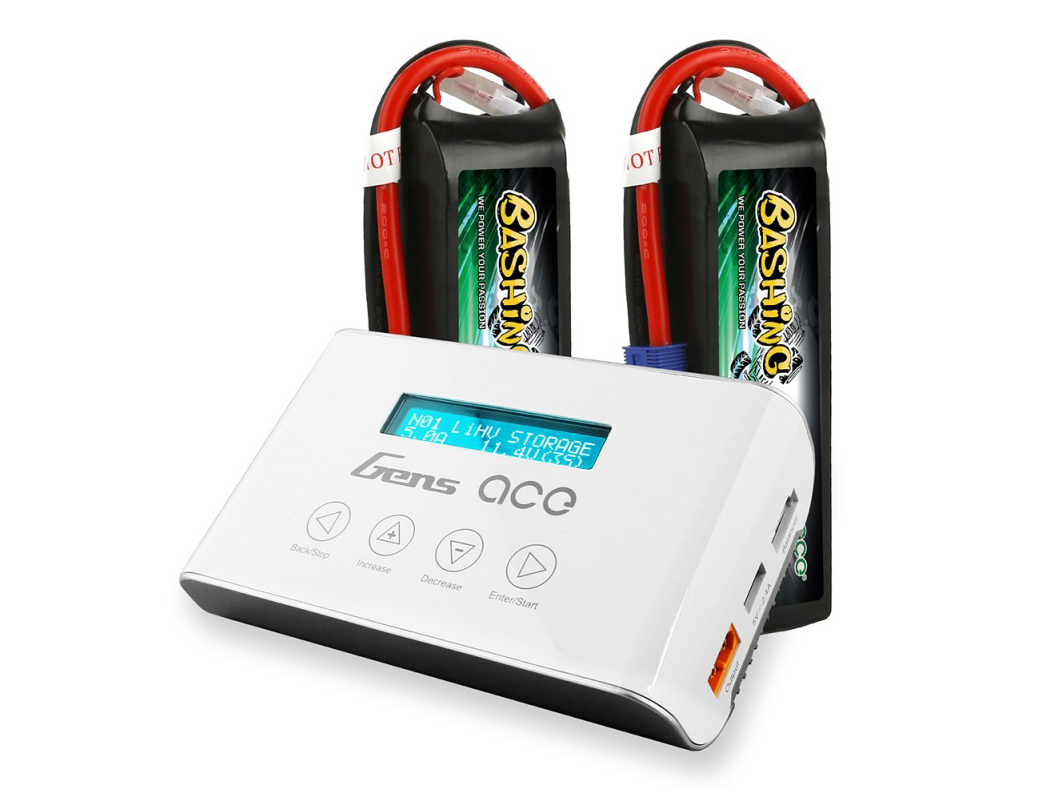 Imars III Smart + Bashing 14.8V 5000mAh 4S1P (2pcs)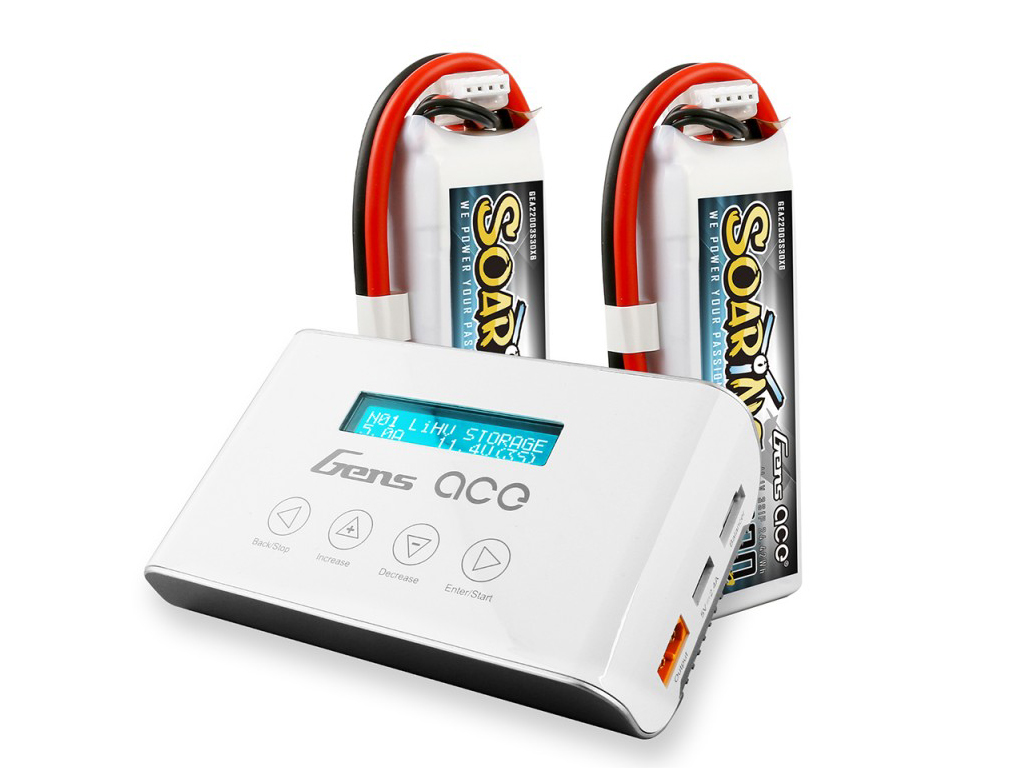 Imars III Smart + Soaring 11.1V 2200mAh 3S1P (2pcs)