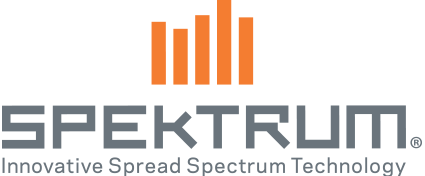 The Spektrum Service Centre is dedicated to giving high quality back-up to the World's leading radio brand. Managed by John Norris - former Horizon Hobby Brand Manager - you can be assured of a quick and efficient turnaround of your service or repair.
We will undertake all repairs from something as simple as replacing a broken switch to more involved work such as installing a new screen or a stick unit. We are also able to take on a variety of trouble-shooting tasks and have the very latest diagnotic equipment to ensure a prompt and effective resolution of most problems you are likely to encounter.
We are also able to undertake warranty repairs and service, but we always insist on sight of a proof of purchase.
1. In the first instance, please call the Spektrum Service Centre:
01992 558226 then select Option 3 from the menu to get through direct.
2. If your radio needs to be returned to us, please download and complete the form on the right. Print it off and enclose it with your radio.
3. Securely package your radio (ideally in the original box) and return it to us at the address below.
Once we receive your radio, we will contact you by phone or email with an estimate of the cost of repairs (if applicable) and the time we'll need to undertake the repairs.
IMPORTANT
For warranty consideration, you must include a copy of your proof of purchase.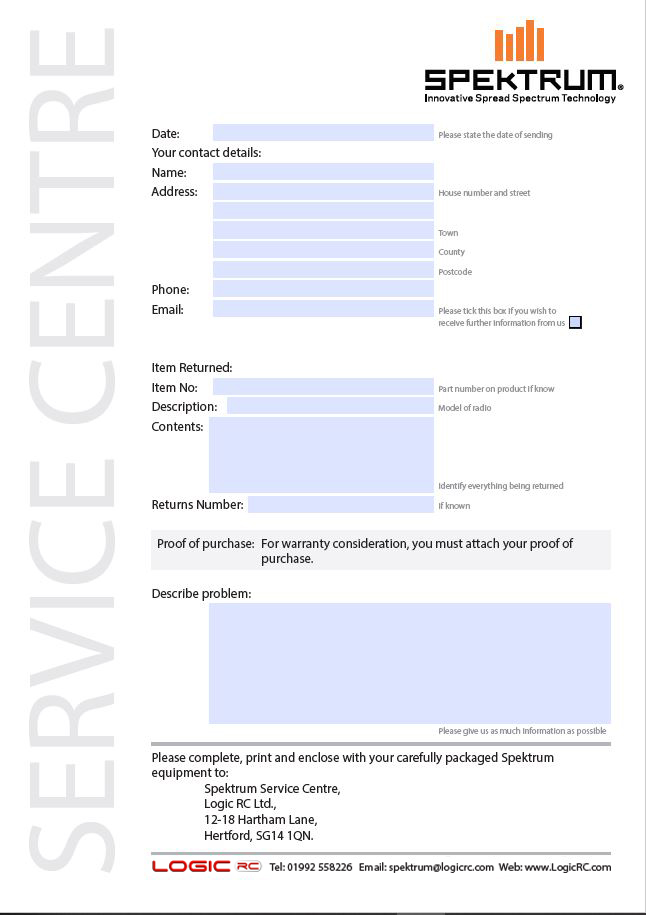 ---