SMAP:
Trade:
Barcode:
0819326012549
Application:
Ideal for 2s No Prep Street Eliminator vehicles on 2s such as Associated DR10, Losi 22S, and Traxxas Drag Slash
Product Overview
Castle is excited to introduce our latest offering to the drag racing scene. The new 1412-6400kv motor is a very high torque, high wattage, mid-RPM motor designed for 2s no prep Street Eliminator racing.
We went with a slightly different approach than current motors on the market. Most no prep motors are standard 540 size with very high kv (low turn). These motors rely on high RPM and low torque to push the car down the track (think turbo charged 4 cylinder). The 1412 is longer than most drag motors, which provides significantly more torque, acceleration, and cooler temps (think American Muscle). This results in a high horsepower, snappy, cool running motor. Your final drive ratio will need to be decreased (larger pinion/smaller spur) to get the RPMs up for top speed; due to the size of the motor it will take just about any gearing and CHEAT timing you can throw at it.
We beefed up the design over a standard 14xx series motor to handle the high demands of drag racing. It uses a 5mm output shaft, 10AWG battery wires and 6.5mm bullets. Due to the high power nature of this motor it is highly recommended to use a 1/8th scale size ESC or larger. The 1/8th Mamba Monster X and 1/6th scale Mamba Monster X 8s are great pairings with this motor.
THE DESIGN: KEEPING IT COOL
Our IMPROVED 4-POLE 12-SLOT design boasts exceptional EFFICIENCY and produces LESS HEAT.
QUIETSENSET technology shields the sensors from magnetic field noise generated from the motor coils and keeps your motor and
ESC in sync at all times. Use of a Flux Shield in conjunction with secondary Sense Magnets delivers even HIGHER PRECISION and MORE EFFICIENT startups.
Our OPTIMIZED design eliminates the need for mechanical timing adjustments. Our sensor alignment method delivers uniform timing and torque in both directions, automatically.
REBUILDABLE design allows users to replace front end bell/bearing assembly or rotor/shaft assembly.
Updated modern and sleek design; looks as cool as it performs.
Immense care is taken by our US design team during every step of the development process. While using the highest quality components is important, design is equally important. Our experienced, in-house engineering team, located in Olathe, Kansas, has spent countless hours simulating and developing the most efficient design. Development includes magnetic simulations, custom winding techniques, and rigorous, real-world testing of the final product.
You will reap the benefits of longer run times on one battery and a cooler running motor that can be pushed harder.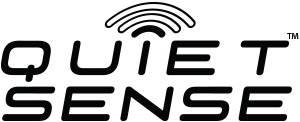 INTEGRATED SOPHISTICATION
Castle engineers always add a little something extra in their designs that takes your performance to the next level. We have not skimped here. Many customers have utilized our industry leading software functionality that Castle Link* offers. When paired with a Castle Creations sensor supported ESC, like the MAMBA MAX PRO, MAMBA X or COPPERHEAD, you can unlock advanced tuning capabilities that Castle Link provides specifically for sensored motors.
SMARTSENSE uses the motors sensors to start the motor to provide smooth starts, excellent torque, and low-speed drivability. Once the motor is turning, it seamlessly transitions to Castle's ULTRA- EFFICIENT sensorless mode. When running, a motor must transition between different load points and a different timing advance is required for optimal efficiency at all load points. Using mechanical timing adjustments alone, you can only target one driving condition, such as higher start power or higher top end speed. This sacrifices performance and efficiency during the other driving phases. Electronic timing in SMARTSENSET will advance timing automatically for peak performance during all driving conditions. This allows users to combine the best of both worlds in an unrivaled HYBRID between smooth sensored startups and high-efficiency sensorless drive.
With a Castle sensored ESC and sensored motor you will have the ULTIMATE POWER PLANT for your vehicle. Users will experience PRECISE throttle control, BUTTERY SMOOTH starts, PEAK PERFORMANCE and EFFICIENCY throughout the full throttle range. You will feel the POWER and LONGER RUN TIMES that a WORLD-CLASS motor produces..