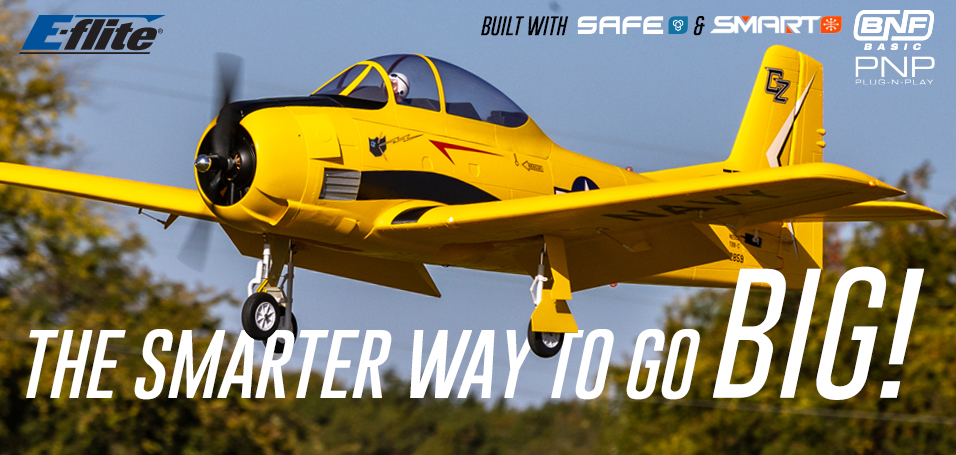 New
E-flite
Carbon-Z T-28 Trojan 2.0m
ETA: February 2023
The E-flite Carbon-Z T-28 Trojan 2.0m has been updated and upgraded to be the Smartest and easiest-to-fly large-scale model of the ever-popular T-28 yet! Featuring functional flaps plus more durable and reliable retracts, it's the perfect first "giant scale" warbird for a wide variety of pilots. The power system has been upgraded with a Spektrum Avian Smart Lite 70A ESC, and the BNF Basic version is equipped with an AR637TA receiver to deliver full-range, real-time telemetry data along with Spektrum AS3X and SAFE Select technologies. The airframe is now fully painted in a vibrant yellow finish, and additional decals are included so you can customize and personalize the scheme. Exclusive Carbon-Z construction allows a foam airplane as large as this to be rigid like a conventional all-wood airframe, yet lightweight so it can have unmatched handling and flight performance. Plus, the durability of the EPO material means it can easily handle any bumps along the way while being easy to repair if needed! Numerous scale details include a cockpit with a simulated instrument panel and pilot figure, a cowl fitted with a replica radial engine, and other surface details. And it's now equipped with LED navigation and landing lights to enhance your scale experience, especially when flying in the early morning and late evening hours!
Updated and upgraded with Smart electronics, more durable and reliable retract units, LED navigation, and landing lights. Plus, a fully painted trim scheme
Easy to take off, fly and land, making it a perfect first giant-scale or everyday fun-to-fly warbird model for a variety of pilots
Convenient top hatch and battery compartment to fit 6S 3200-7000mAh batteries for a wide range of performance and flight time options
70-amp Spektrum Avian Smart Lite ESC provides real-time battery voltage, current, RPM, and other data via compatible receivers and transmitters
Optional-use motor reversing for special ground handling and other capabilities with compatible 7+ channel transmitters (BNF Basic version only)
Spektrum AR637TA receiver with full-range telemetry and industry-leading DSMX technology (BNF Basic version only)
Easier to fly with innovative and optional-use SAFE Select flight envelope protection (BNF Basic version only)
The unmatched stability and locked-in feel of exclusive AS3X technology (BNF Basic version only)
Seven factory-installed metal-geared servos and linkages for precise and reliable control
Easy to install/remove two-piece wing and stabs for convenient storage and transport
Functional flaps for shorter takeoffs/landings and improved slow-speed performance
Wide-stance tricycle gear and steerable nosewheel offer easy ground handling
Operational electric retracts, including scale-like strut covers and doors
Functional and factory-installed LED landing and navigation lights
Fully painted finish plus decals so you can customize the trim scheme
Lightweight yet durable Carbon-Z composite-reinforced EPO construction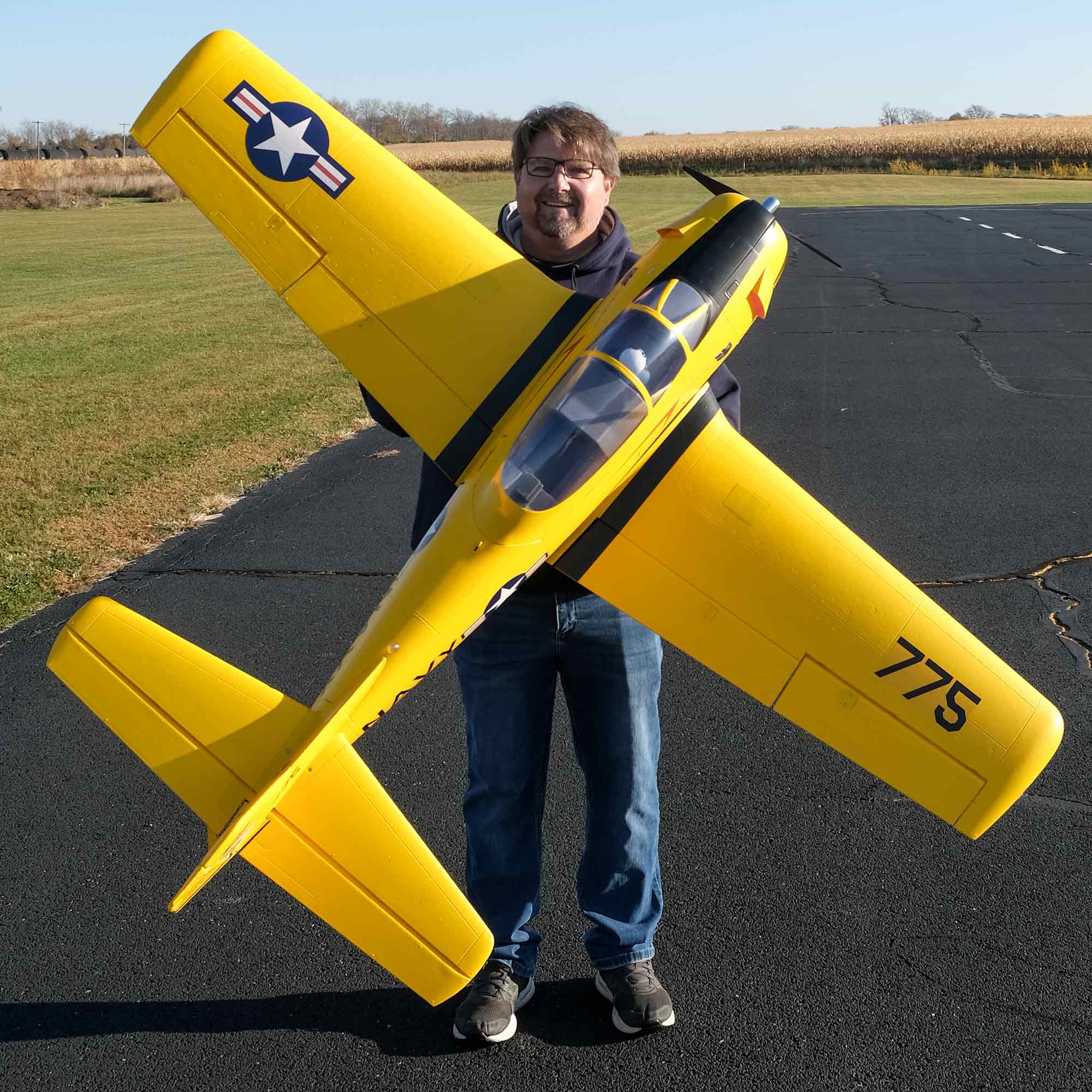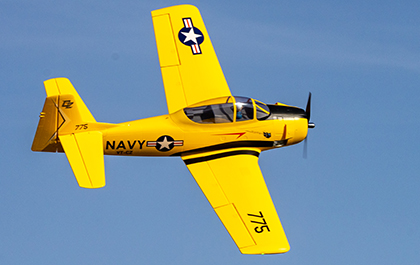 Versatile Power
The brushless outrunner motor is compatible with 6S 3200-7000mAh batteries. You can install a 3200mAh battery to keep the weight and wing loading down, a 5000mAh battery for an outstanding balance of performance and handling, or up to a 7000mAh battery to achieve long flight times of up to 10-15+ minutes.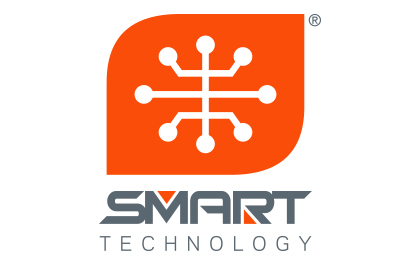 Smart Technology
The Carbon-Z T-28 is now equipped with an exclusive Spektrum Avian Smart Lite ESC that can provide a variety of real-time power system-related telemetry data, including motor RPM, current, battery voltage, and more - with Smart and non-Smart batteries - via compatible receivers (including the AR637TA) and Spektrum AirWare equipped transmitters.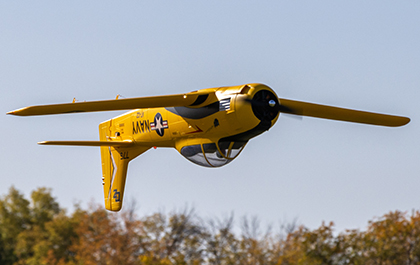 Durable Precision
Composite-reinforced, hollow-core construction with EPO material results in a lightweight yet durable airframe that offers incredible handling and performance. Plus, the factory-installed metal-geared servos deliver crisp and precise control.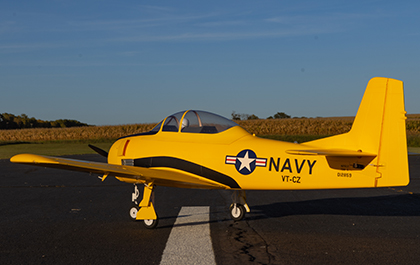 Easy Assembly
No glue is required for assembly, and the two-piece wing makes storage and transport as easy and convenient as possible.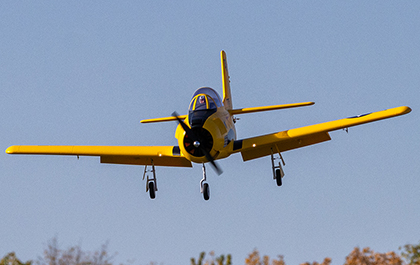 Functional Scale Features
More durable and reliable retract units, operational flaps, and LED landing and navigation lights are functional scale features that take your experience to another level.

(1) E-flite Carbon-Z T-28 Trojan 2.0m with:
(1) Spektrum Avian 70A Brushless Smart Lite ESC (installed)
(1) Brushless Outrunner Motor (installed)
(7) Metal-Geared Servos (installed)
(1) Spektrum AR637TA 6-Channel Receiver (installed) (BNF Basic version only)
(1) Product Manual
BNF Basic Full-range 6-8+ channel Spektrum DSMX compatible transmitter
PNP Full-range 6+ channel transmitter and receiver
6S 22.2V 3200-7000mAh LiPo with EC5 or IC5 Connector
Compatible LiPo charger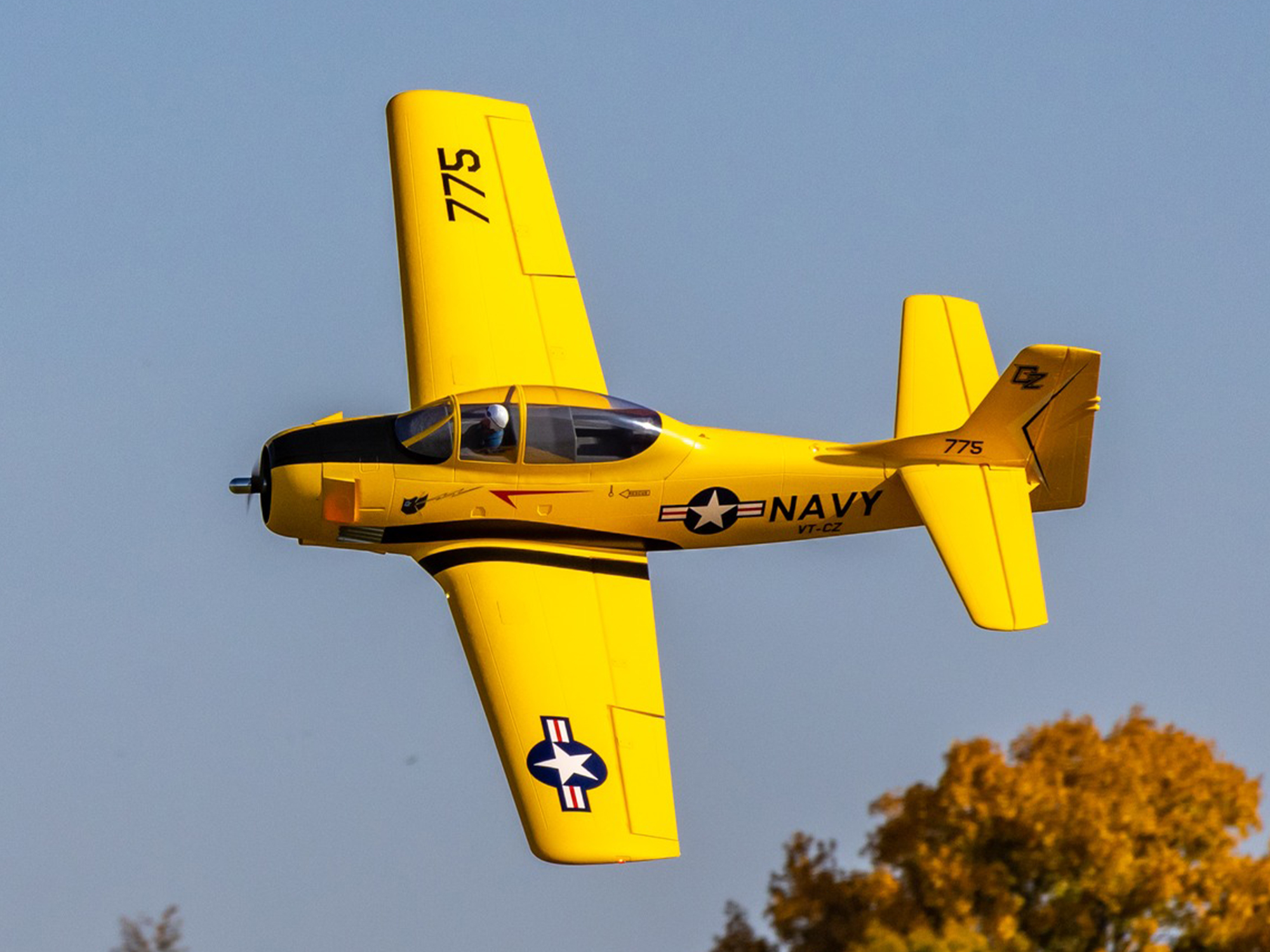 Download an A4 factsheet to print off and display in store. No trade prices shown - just a summary of this issue of Logic RC News. Right click the image on the right and select 'Save link as...' to save the pdf locally so you can print at your convenience.