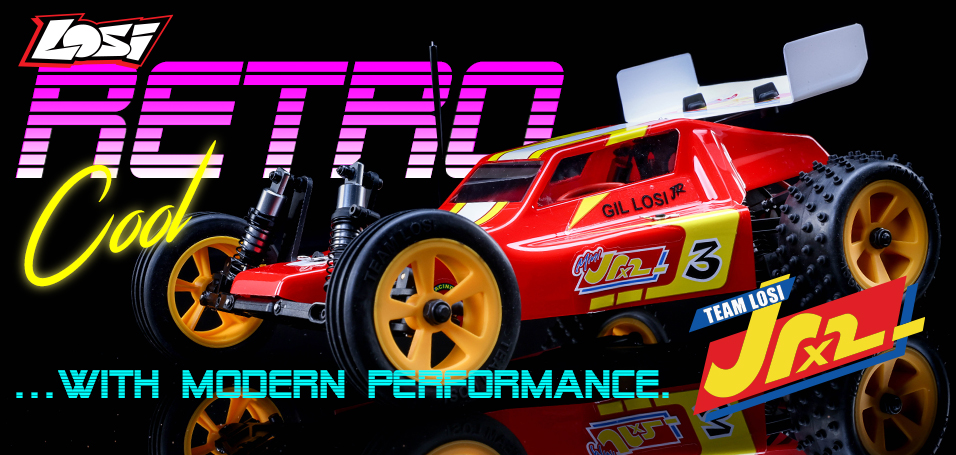 New
Losi
1/16th Mini JRX2 2WD Buggy RTR
ETA: June 2022
For years, racing enthusiasts demanded a re-release of the JRX2 buggy, the original vehicle that made Losi a worldwide force to be reckoned with, and now they get their wish in a 1/16th scale package. The Losi Mini JRX2 Buggy honors its roots by creating a mini buggy with a classic look and 21st-century performance. With a 5-link suspension providing maximum grip in loose conditions, aluminium shocks, and era-specific ribbed front tyres, and 4 row step pin rear tyres, you get more from a Mini than ever before. It features a rear motor configuration like the original and three different trim schemes that mimic the original box art schemes of the era, all in a total ready-to-run package. Everything about this buggy is designed to deliver a jaw-dropping experience.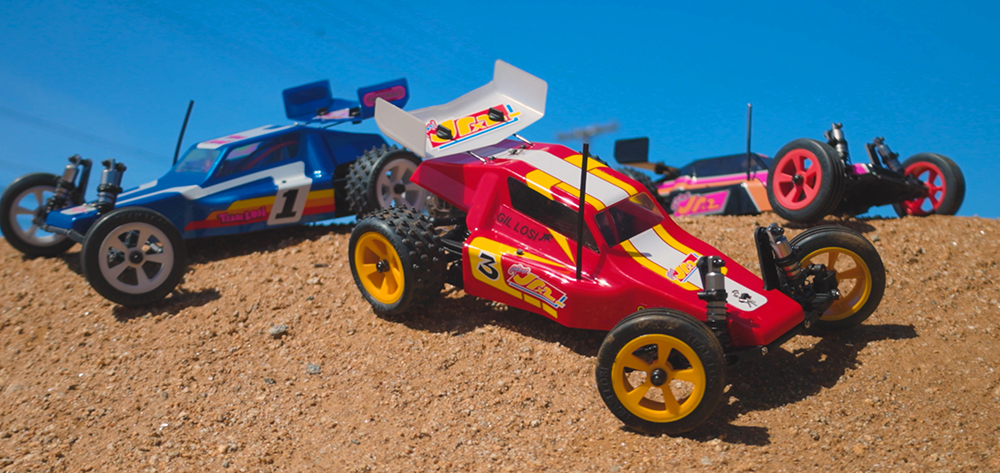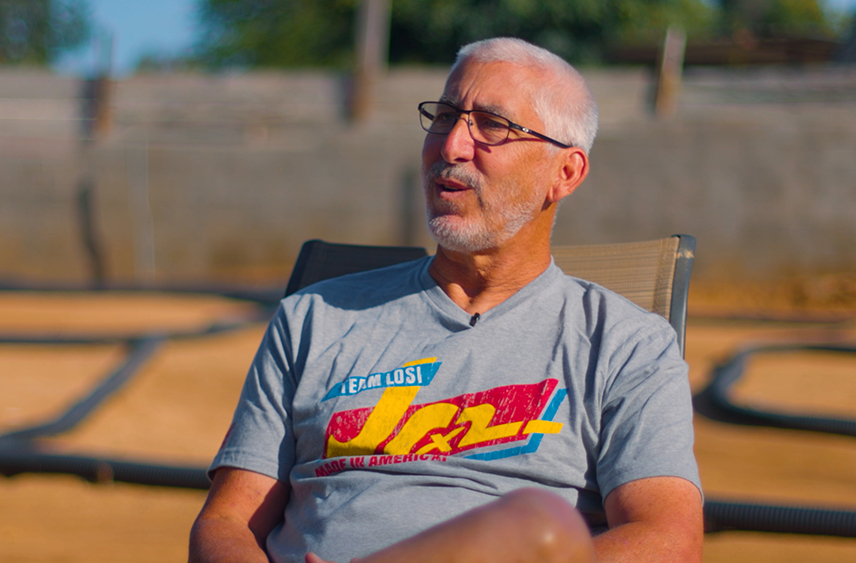 Gil Losi Jr. and his father "Pops" started Team Losi selling homemade aftermarket radio control parts and accessories at their local skatepark snack bar, turning it into a mini hobby shop. Over the next ten years they purchased the famous "Ranch Pit Shop" and dedicated three years to develop their first race-dedicated RC vehicle: the now-iconic JRX2. The original JRX2, with its graphite chassis and 5-link suspension, pushed the boundaries of what a competitive RC racer should be and is known today as one of the most innovative cars of all time.
Scaled-down JRX2
Rear motor configuration
5 link suspension
Completely RTR
650mAh LiPo Battery and .5A USB Charger
2.4Ghz transmitter
2-in-1 ESC/RX
Rib fronts and 4 row step pin rear tyres
Fibreglass Chassis
Full ball bearings
Aluminium shocks
Retro Trim Schemes
Race-inspired motor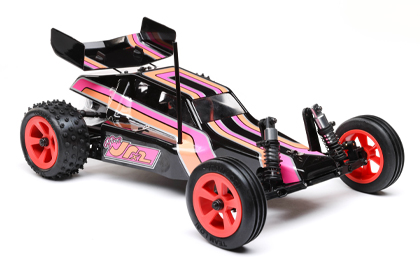 Scaled-down JRX2
The features of this mimic the JRX2 and provide a near identical vehicle with some minor changes for durability and performance.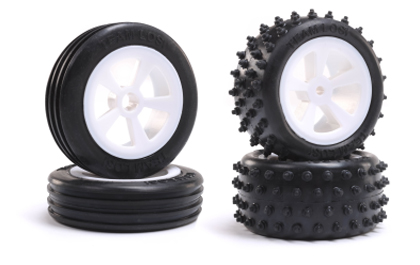 Retro Rib and Step Pin Tyres
Ribbed front tyres and 4 row step pin tyres in the rear provides an era proper tyre package.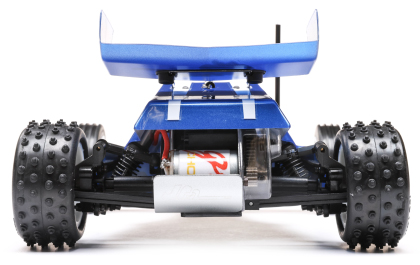 Rear Motor Configuration
The motor is mounted in the rear of the vehicle as it was with the original.

Retro Trim Schemes
Pick from three different trim schemes that mimic the original box art schemes of the era.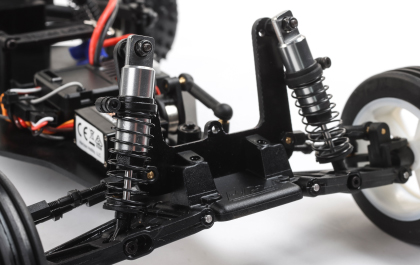 Aluminium Shocks
Aluminium shocks for smooth suspension.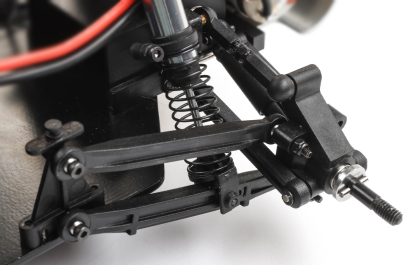 5 Link Suspension
The 5-link suspension provides maximum grip in rough conditions.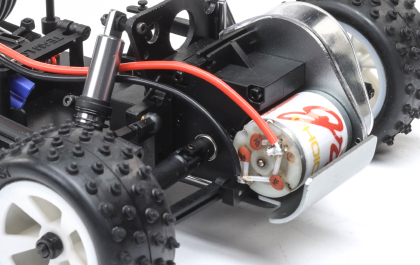 Race-inspired Motor
Included in the Mini JRX2 is a race ready Jr's Choice 42 turn motor.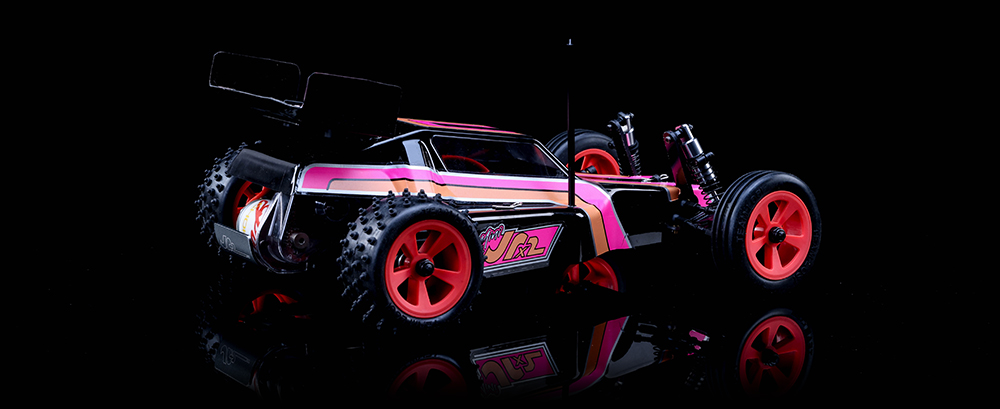 (1) Losi Mini JRX2 Buggy
(1) 650mAh LiPo Battery
(1) .5A USB Charger
(1) SLT2 2.4Ghz Transmitter
(4) AA Batteries
(1) User Manual
Nothing! Everything is included in the box!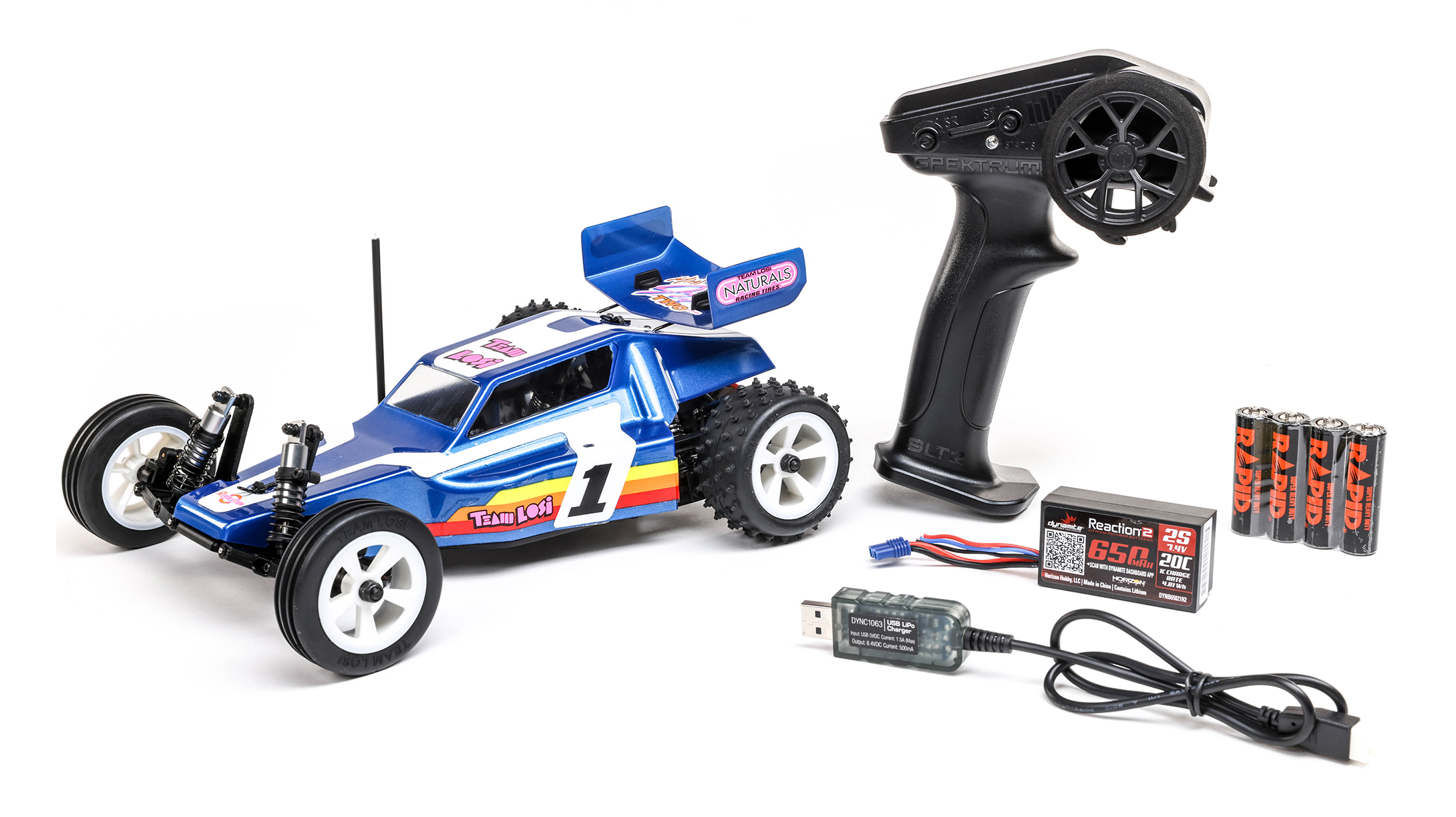 Download an A4 factsheet to print off and display in store. No trade prices shown - just a summary of this issue of Logic RC News. Right click the image on the right and select 'Save link as...' to save the pdf locally so you can print at your convenience.