New
Losi
1/5th DBXL 2.0 Petrol Buggy RTR
ETA: February 2022
The DBXL Platform has been a solid performer, and since its release, there have been minimal changes until now! Everything learned from the DBXL-E and DBXL-E 2.0 has directly been applied to the new and improved Losi DBXL 2.0 4WD Petrol RTR buggy. Built big and bold to deliver high-impact excitement, the DBXL 2.0 makes its presence known with a roaring new Zenoah 32cc engine. A new high-flow air filter allows the engine to breathe to create maximum horsepower. This Losi 1/5th scale buggy powerhouse is designed to withstand the rigors of intense off-road driving with a full-time 4WD 5mm drivetrain, gearboxes, and heavy-duty construction that pulverizes the terrain at ballistic speeds. A brand-new steering rack and servo saver assembly keep your 2.0 tracking straight over any environment. A new radio tray, receiver box, and HV-rated servos take your DBXL 2.0 to the next level of performance. The DBXL 2.0 is also in for the long haul with a large-capacity tank for extended run times. The Losi DBXL 2.0 4WD Petrol RTR is large-scale RC driving excitement at its most satisfying.

Full 4WD drivetrain
Pull Start Zenoah G320 32cc 2-stroke petrol engine
Spektrum 3-channel SLT3 radio system
Included rechargeable 4000mAh 2S 7.4V Smart LiPo Receiver Battery
Machined ring and pinion gear
850cc petrol tank
Integrated adjustable servo saver
4mm aluminium chassis
Dual disk brakes
Sealed differentials
Updated Steering Rack and Servo Saver and Servo Tray
New Chassis Braces and Chassis Stiffening Plate
Icon Vehicle Dynamics and Magnaflow Liveries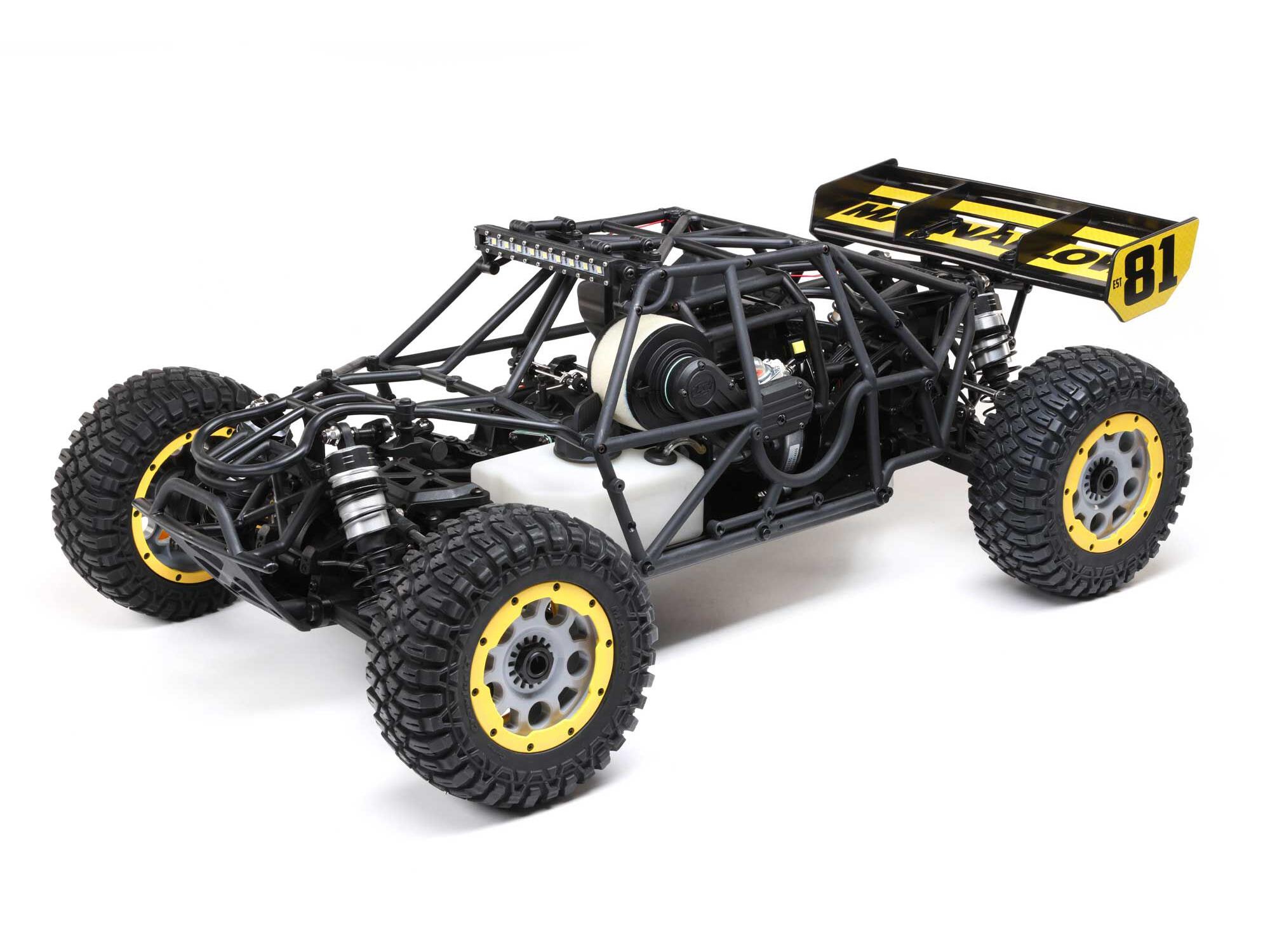 Updated Shock Bodies
Updated shock bodies with a new lower aluminium cap allow for easier maintenance when changing out the shock O-rings.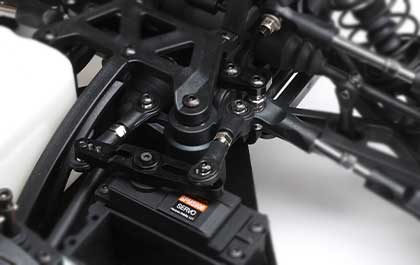 Updated Steering Rack and Servo Saver
Updated helical design adds strength while providing a much smoother servo saver action for increased servo durability.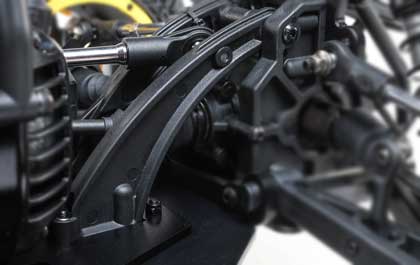 New Chassis Braces
New dual rear chassis braces and torque rod increase chassis stiffness and durability.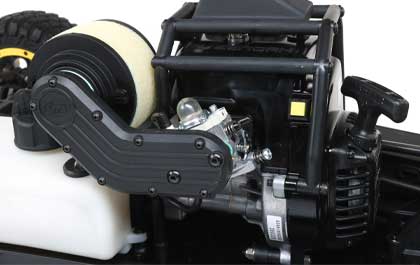 Zenoah G320 32cc 2-stroke Petrol Engine
New larger 32cc engine will provide the heart-pounding thrills you come to expect from a petrol-powered engine. More displacement means more horsepower and more fun!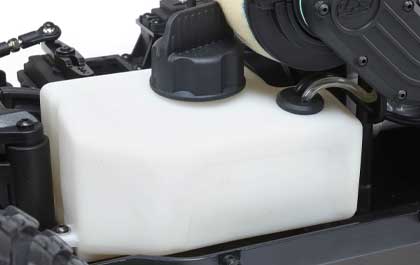 New Petrol Tank
New larger petrol tank provides increased run time and a standard thread petrol cap.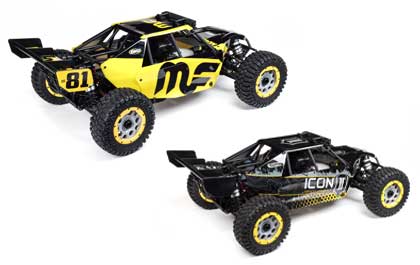 Authentic Motorsports Race Themed Liveries
Magnaflow Exhaust and Icon Vehicle Dynamics liveries.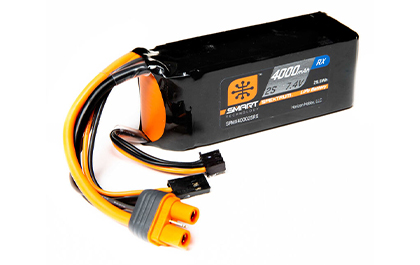 LiPo Receiver Pack
The included rechargeable 4000mAh 2S 7.4V Smart LiPo Receiver Battery allows for hours of playtime without stopping to re-charge.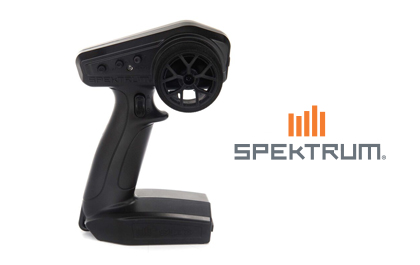 Spektrum SLT3 Transmitter
A great low-cost radio system for bashers, crawler fans, and first-time drivers, the Spektrum 3-channel SLT3 with SR315 receiver goes beyond basic - offering dependable SLT 2.4GHz control now, plus next-level DSMR upgrade potential for the future.

(1) DBXL 2.0 4WD Petrol RTR
(1) Spektrum SLT3 Transmitter with Dual Protocol
(1) 4000mAh 2S 7.4V Smart LiPo Receiver Battery
(1) Zenoah G320 32cc 2-stroke petrol engine
(4) AA Batteries
(1) User Manual
Miscellaneous tools
(1) Charger for LiPo Receiver Battery
(1+ Gallon) 87-93 Octane AKI (US) Petrol or 92-98 Octane RON (Europe)
(1) 2-Cycle Oil, 100cc
(1) Fuel Container (Recommended 1-2 Gallon Size)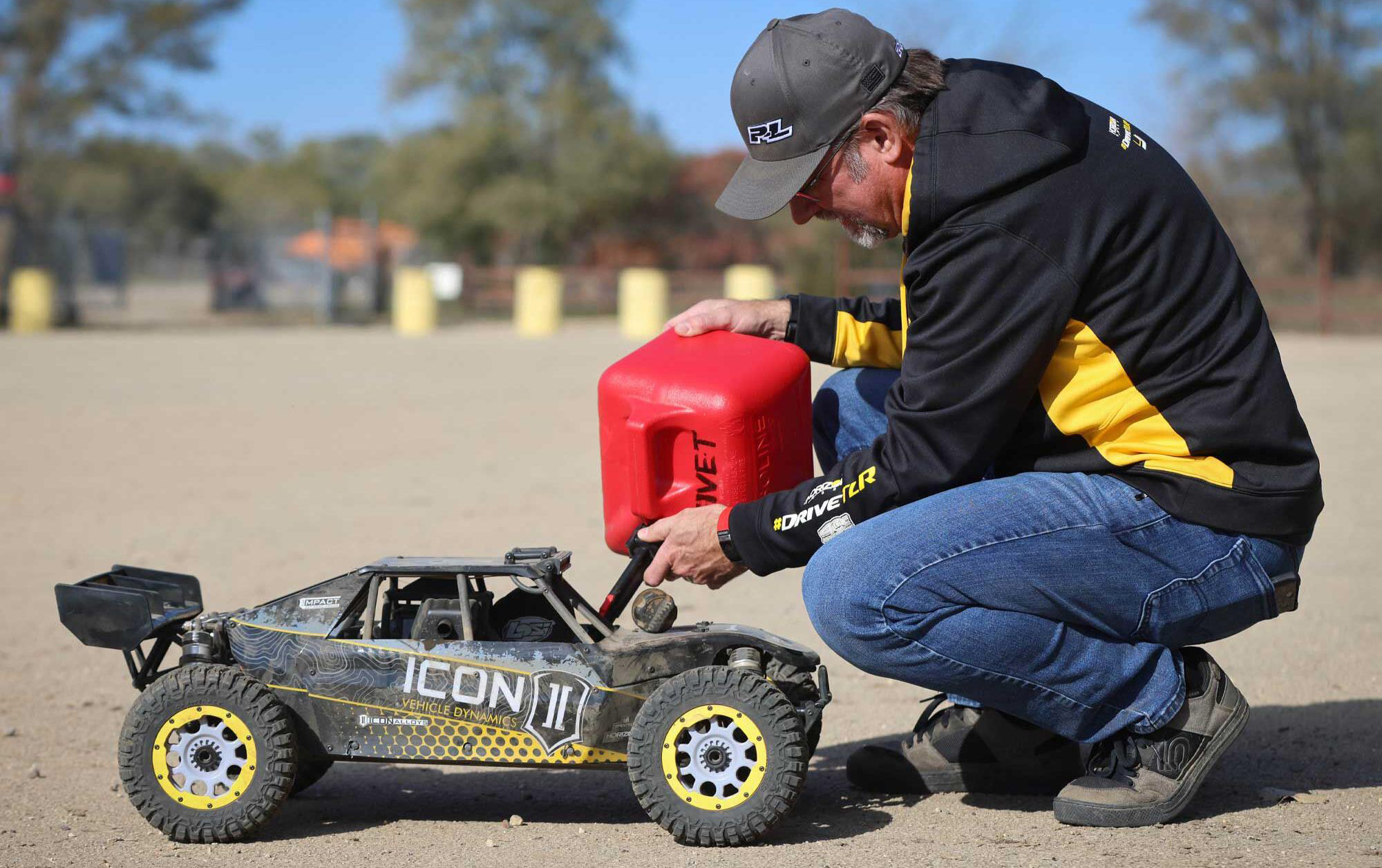 Download an A4 factsheet to print off and display in store. No trade prices shown - just a summary of this issue of Logic RC News. Right click the image on the right and select 'Save link as...' to save the pdf locally so you can print at your convenience.