New
Gens Ace
Surface LiPo Batteries
ETA: April 2022
Gens Ace is at the forefront of battery manufacturing and development, so it comes as no surprise that their LiPo offering is extensive with something for almost every RC application. With quality control of great importance the cells construction ensures they have a low internal resistance, that they are lightweight and have great performance whatever the configuration of cell you may choose.
The Car range of LiPo batteries from Gens Ace has been developed to offer wide range of varying configurations of cells, capacity, C rating, construction and size. From a 2S 7.4V 2200mah through to a whopping 4S 14.8V 8500mah LiPo there is something within this price conscious line up to accompany any RTR vehicle purchase. In addition to a wide range of configurations Gens Ace has developed a simplified solution that allows you to buy one batter that can be used with dual connector types. With these batteries only, you get the 2 connector in the box to allow for compatibility with XT60 and T-Type connectors.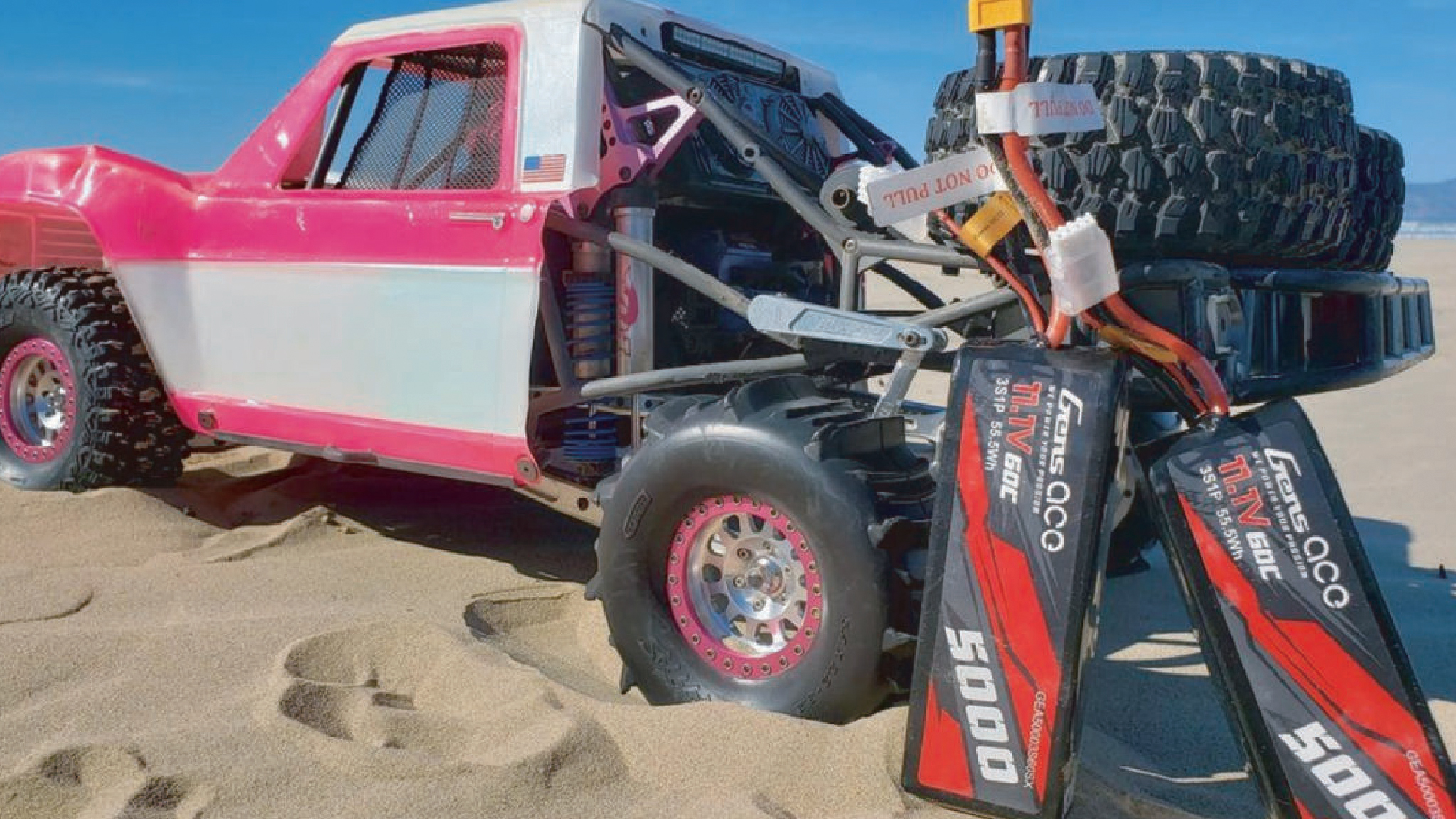 The extreme bashing offering within the market have grown significantly over the years with consumers wanting to go bigger, faster and higher than ever before. Gens Ace have designed a range of batteries that are designed to facilitate these goals with high capacity for extended run times, high C ratings for blistering performance, newly designed hard case to protect the cell from extreme bashing and 8gauge wire to support the higher current draw without restriction. Each Bashing Pro series battery is fitted with an EC5 connector making it the ideal pairing for Arrma and Losi RTR vehicles with IC5 and EC5 connectors.