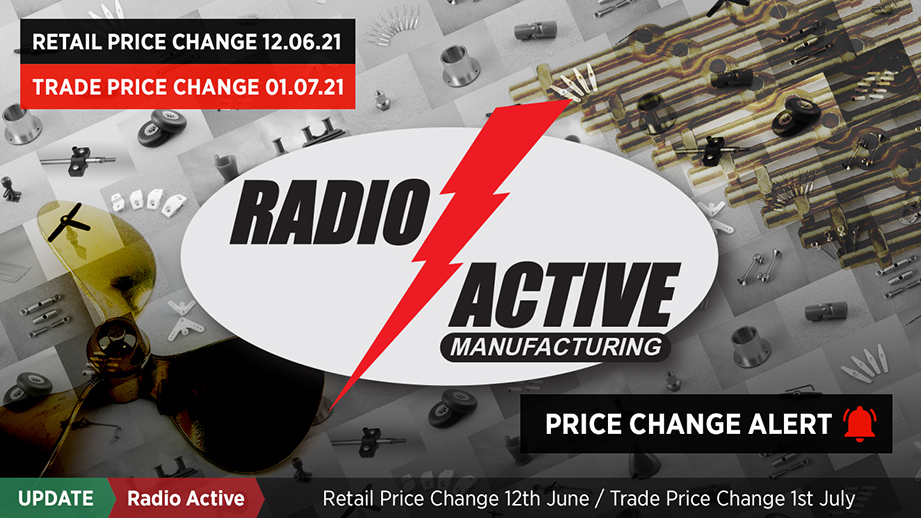 Product Overview
Radio Active has an extensive range of functional and decorative accessories that satisfy a multitude of modelling needs and is a staple stocking item in any model shop. As a commonly stocked range we wanted to inform you of the price increase we are applying to the range due to the global price increase of raw materials. Whilst we appreciate this is never good news we are pleased to inform you that we have agreed a
Trade Price freeze until the 1st July
allowing you to take full advantage of the lower price point before the increase. Whilst the trade price will be frozen for the remained of the month the retail price across the range will be increased as of the 12th June. We see this as a perfect opportunity to take advantage of this price freeze and stock up on everything Radio Active just before the price increase, so head over to our website and get your orders in as soon as possible to benefit from the trade price freeze.

We have recently added a small number of Radio Active items to our website, below the items are listed.
The Radio Active range of accessories is vast covering everything from Servo Arms, Control Horns and Spinners through to Rubber Bands, Collets and Scale items to adorn your model. Click the link below to view the entire range.