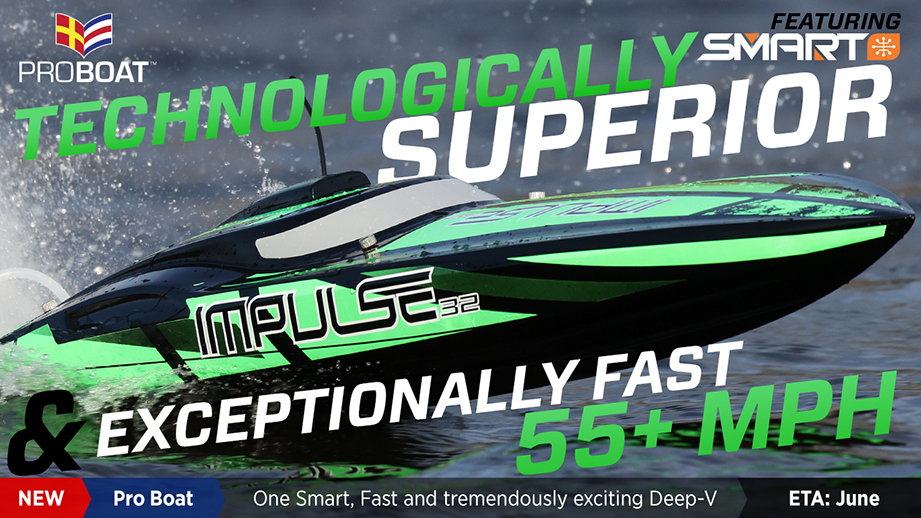 Product Overview
The Pro Boat Impulse 32-inch Brushless V-Hull picks up where the Impulse 31 left off and brings tremendous excitement with new styling unlike any other V-hull RC boat on the market. The Spektrum 2000Kv water-cooled motor coupled with the high-powered Spektrum Firma 160A water-cooled Smart ESC is capable of producing up to 3 horsepower and hitting 55+ MPH! Of course, everything is controlled by the Spektrum Smart System making this speed demon incredibly intelligent. A Spektrum DX3 Transmitter and waterproof SR315 Dual Protocol 3-channel Telemetry Receiver keep everything tightly connected for interference free operation and built-in telemetry. With Smart, users can see battery voltage (tank level) (DX3 Standard just views Battery Level), ESC Temps, Amp Draw, and motor RPM (with either a Blue Tooth Module and Dashboard App, or utilizing a DX5 etc.). The Impulse 32 also features a multi-layer fibreglass hull and canopy with aluminium thumb screw canopy locks, a durable composite moulded interior, an aluminium rudder, and stainless-steel propeller. With the latest technological advances and powerful motor, the lake is yours with the Pro Boat Impulse 32-inch V Hull.
Multi Layered Fibreglass Composite Hull
Fibreglass Composite Canopy with Aluminium Thumb Screws
Spektrum Marine 4685 4 Pole, Water-cooled 2000Kv Motor
Spektrum Smart 160A High Voltage, Water-cooled ESC
Clean Moulded Composite Interior
Aluminium Propeller Strut
Aluminium Rudder
Spektrum DX3 Transmitter
SR315 3-Channel Telemetry Receiver
S605 9kg Waterproof Servo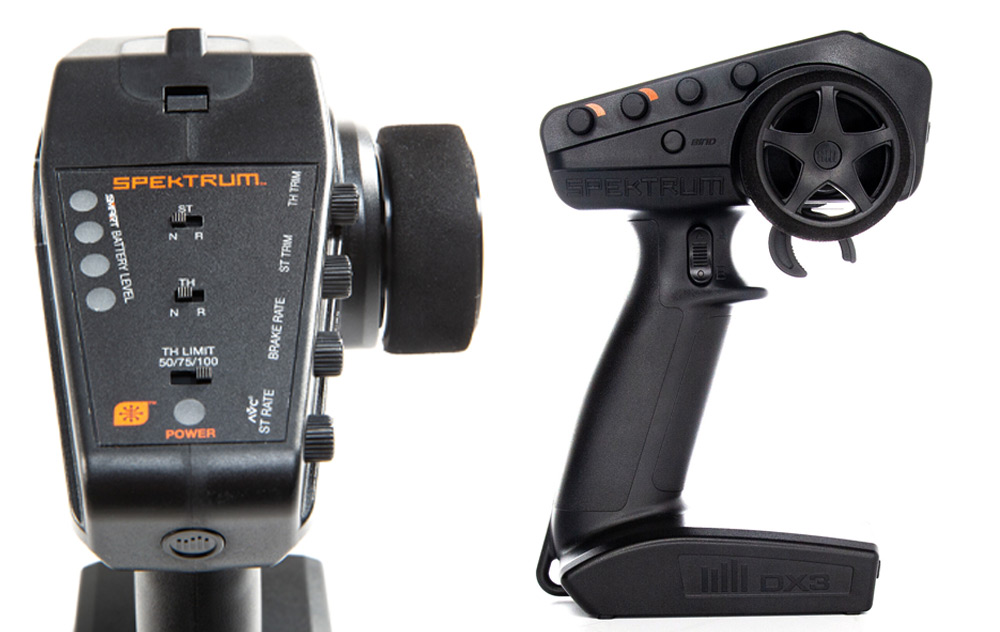 Spektrum DX3 Transmitter
Spektrum technology ensures crystal clear, interference free connection between the driver and boat. The DX3 features infinite model memory and is telemetry compatible.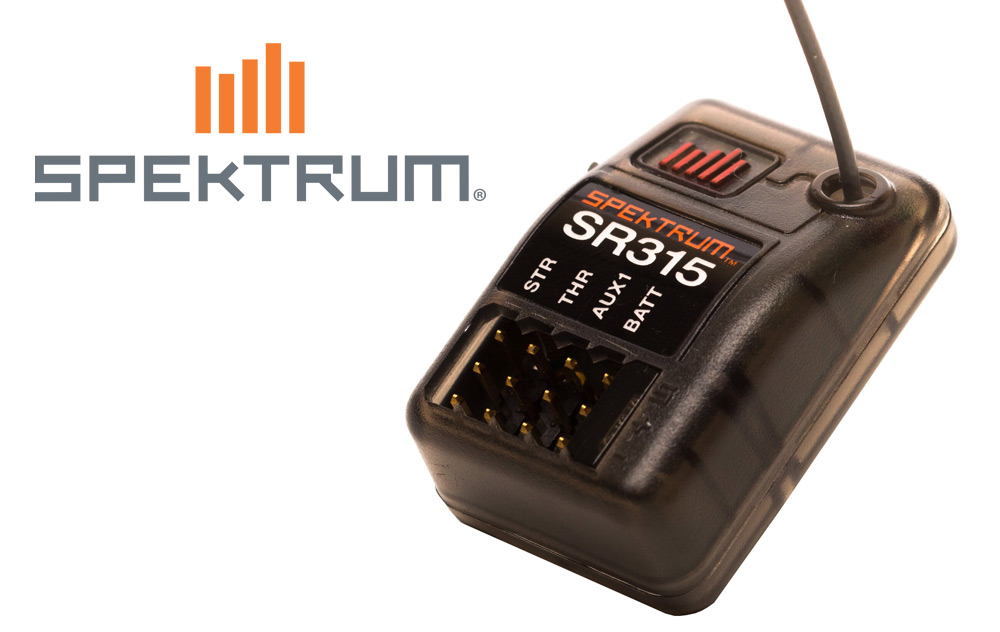 Spektrum SR315 Dual Protocol Receiver
The waterproof 3-channel receiver ensures interference free operation and is telemetry capable.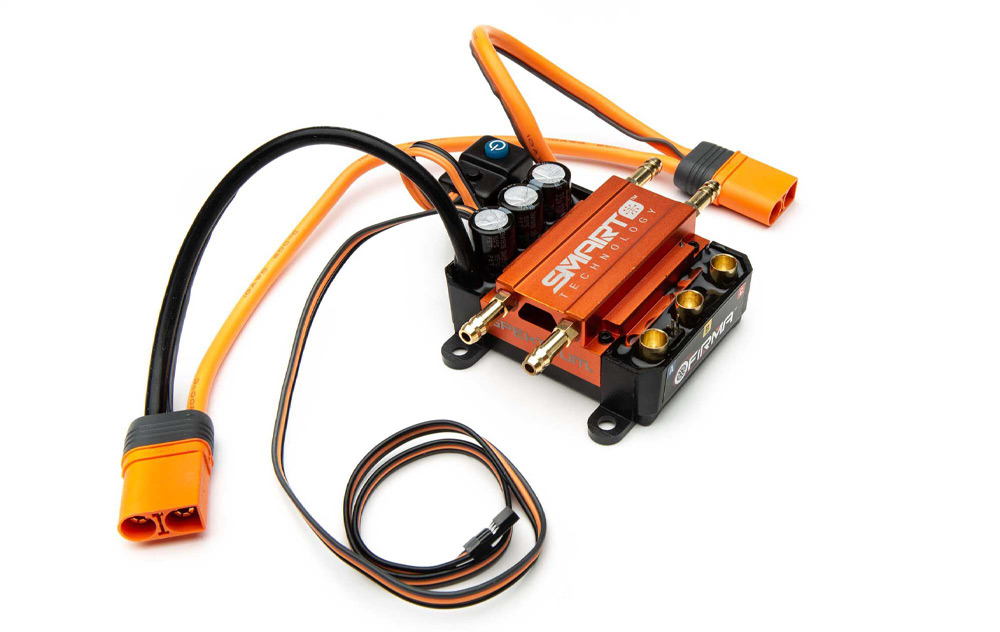 Spektrum Firma 160A Smart Marine ESC
Able to handle all the power needed, it is programmable, water-cooled, waterproof, and Smart.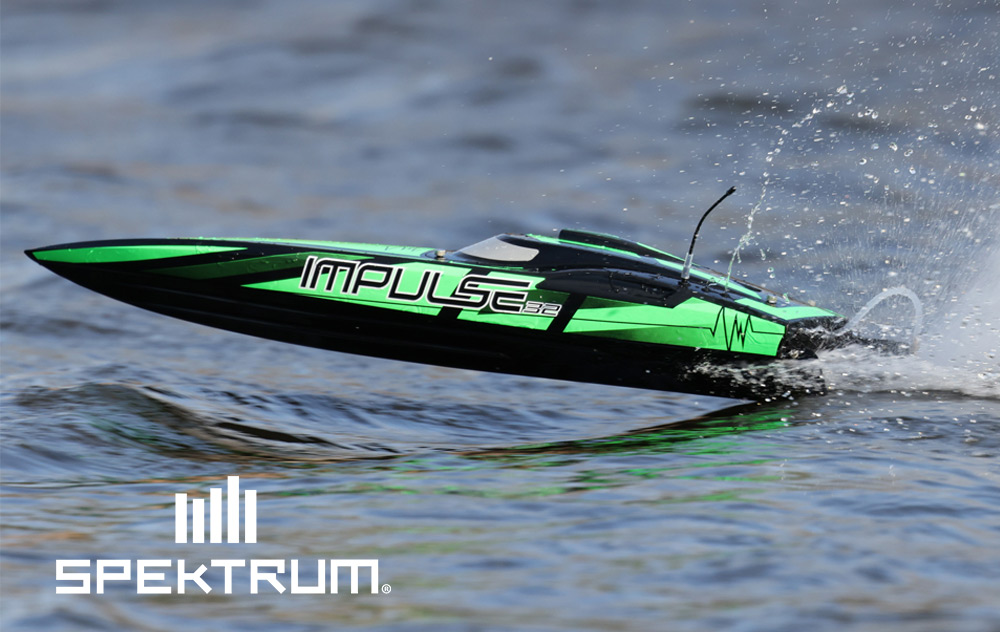 Spektrum 2000Kv Water-cooled Motor
Rated at over 3 horsepower with 90%+ efficiency, the powerful Spektrum 2000Kv brushless and waterproof motor provides more than enough torque to hit 55+ MPH.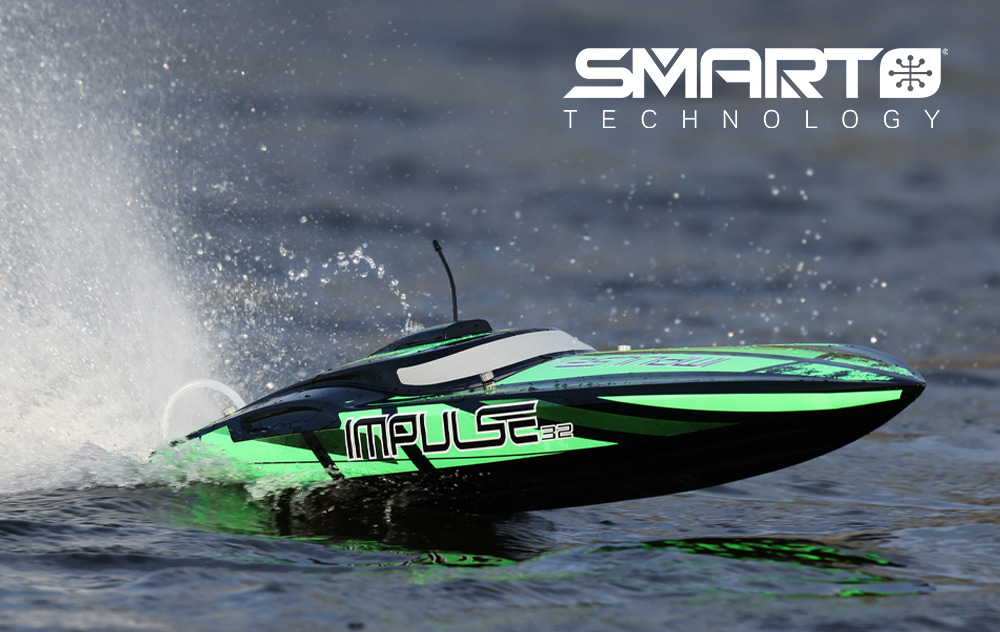 Spektrum Smart
The Impulse 32 is Spektrum Smart compatible allowing the user to see battery voltage, battery level, motor RPM, and ESC Temps all through the ESC and telemetry receiver.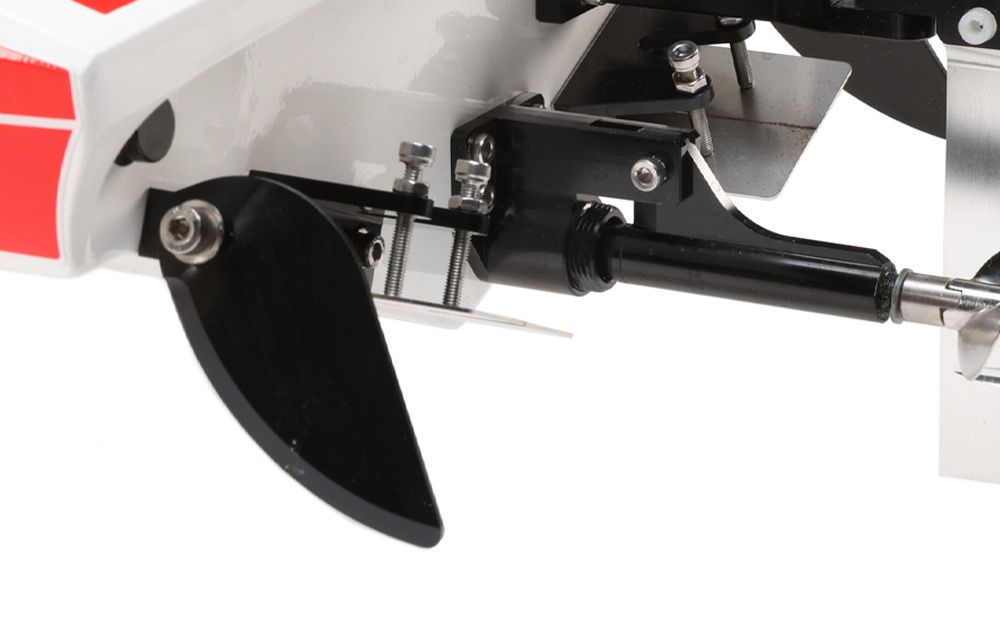 Adjustable Aluminium Turn Fins
Adjustability allows fine tuning for optimal performance in order to keep the boat planted in almost any water condition. Aluminium fins stand up to abuse of hitting floating objects in water. Anodized for protection from hard water.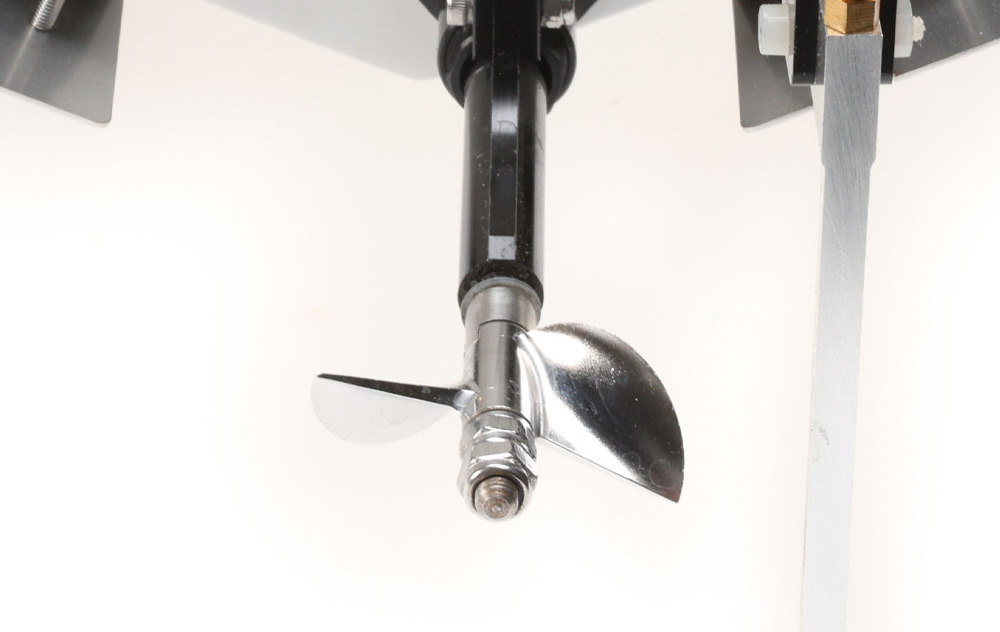 Stainless Steel Propeller
Stainless steel propeller for performance and durability.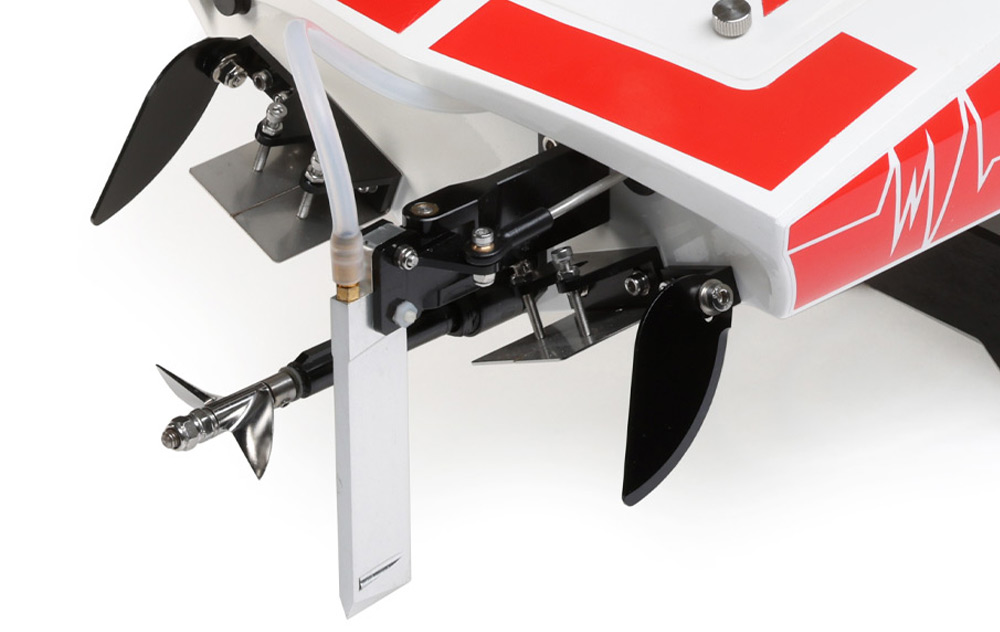 Aluminium Propeller Strut and Rudder
Both the adjustable stinger-style propeller strut and rudder feature hard anodized aluminium. The rudder has a special break away feature that protects the hull from damage in case floating debris is struck.

What's in the Box?
(1) Impulse 32, Deep-V, Brushless, Smart RTR Boat
(1) Spektrum Marine 4685 4 Pole, Water-cooled 2000Kv Motor (Installed)
(1) Spektrum Smart 160A High Voltage, Water-cooled Marine ESC (Installed)
(1) Aluminium Propeller Strut and Rudder (Installed)
(1) Spektrum DX3 Transmitter
(1) SR315 3-Channell Telemetry Receiver (Installed)
(1) S605 9kg Waterproof Servo (Installed)
(1) Boat Stand
(1) User Manual
Completion Items
(2) 2S or 3S LiPo Batteries IC5 50C+
(1) Compatible LiPo Charger (Smart)
(1) Large LiPo Charging Bag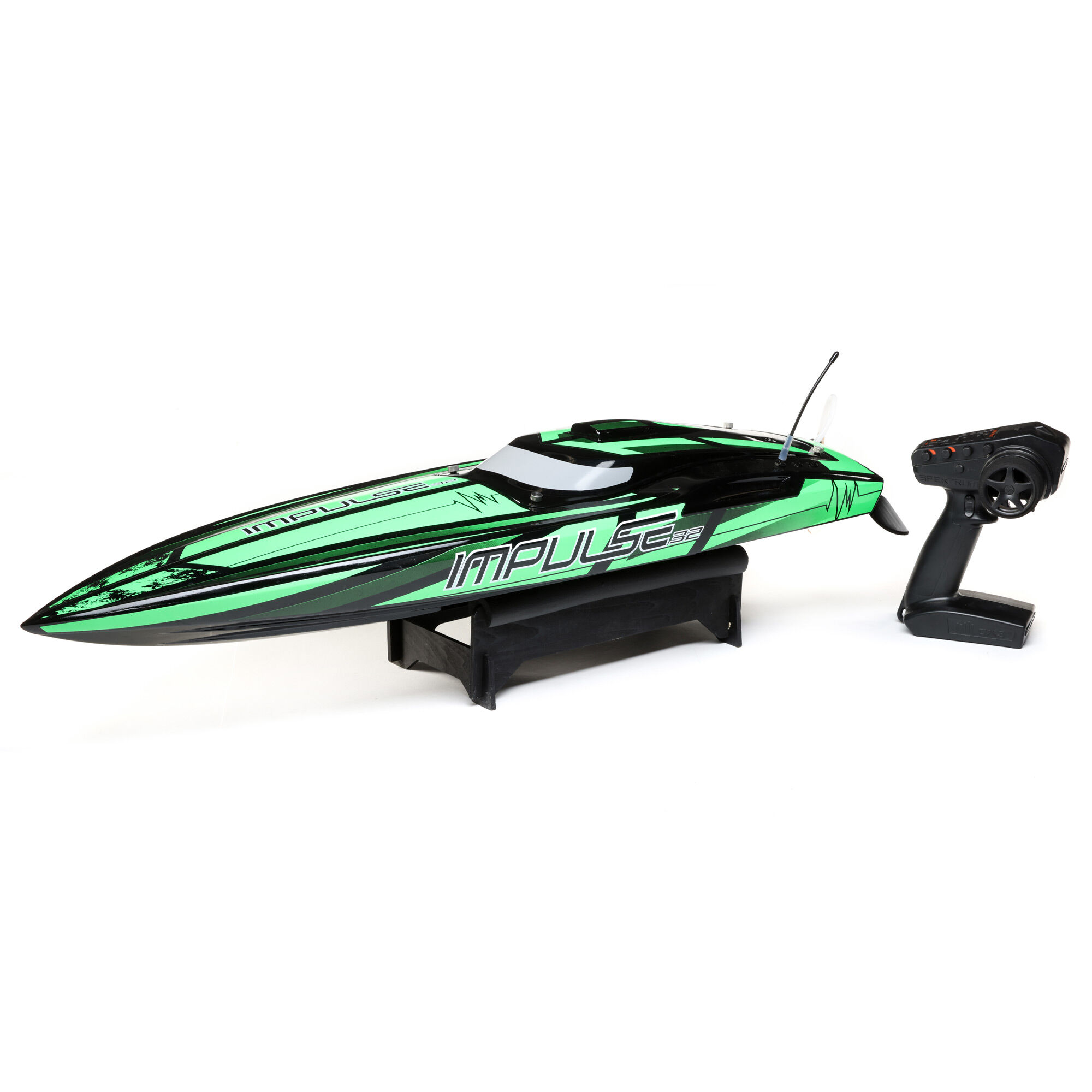 Download a Flyer
Download an A4 flyer to print off and display in store. No trade prices shown - just a summary of this issue of Logic RC News. Right click the image on the right and select 'Save link as...' to save the pdf locally so you can print at your convenience.