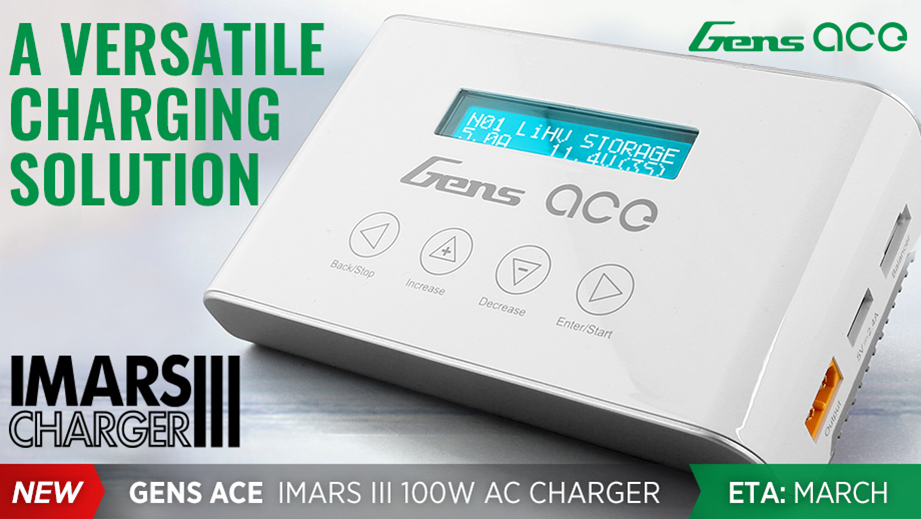 Product Overview
The Gens Ace Imars III multi chemistry charger is ideal for those looking for a compact and versatile charging solution. The latest charger release from Gens Ace see's a sleek design with an easy to use menu system that will have you charged and ready to race, fly or set sail in no time at all. The backlit screen make's viewing menus, set up screens and charge information easy regardless of lighting conditions. Being a multi chemistry charger is has the flexibility of charging up to 18 NiMH cells or 6S Lithium batteries (including LiPo/LiFe/LiHV) which means whatever power source your hobby needs required Gens Ace has you covered. Everything you need to get charging is in the box, alongside the charger itself you get the mains power lead along with the Balance adapter board, XT60-T plug adapter,XT60-EC3 adapter and XT60-EC5 adapter.
Features
Single Channel AC Balance Charger
Small & Lightweight Portable Design
Capable of 5 amp charge rates, worldwide 100V-240V voltage versatility, with 100 Watts of power
Charges up to 18 NiMH cells or 6S Lithium batteries (including LiPo/LiFe/LiHV)
Specification
Maximum charging voltage: 26.4V
Maximum charging power: 100W
Discharge current: 0.1~1.5A
Cell Balancing: 2~6s
USB output: 5V/2.4A
Dimensions: 146x87x40 mm
Product Net Weight: 0.4kg
Display type: Backlight 2x16 LCD
Supported battery chemistries: LiPo/LiFe/LiHv (1-6S), NiMH charge (3-18S), NiMH discharge (1-10S)
Accessories included: AC Input Cable / Balance adapter board / XT60-T plug adapter / XT60-EC3 adapter / XT60-EC5 adapter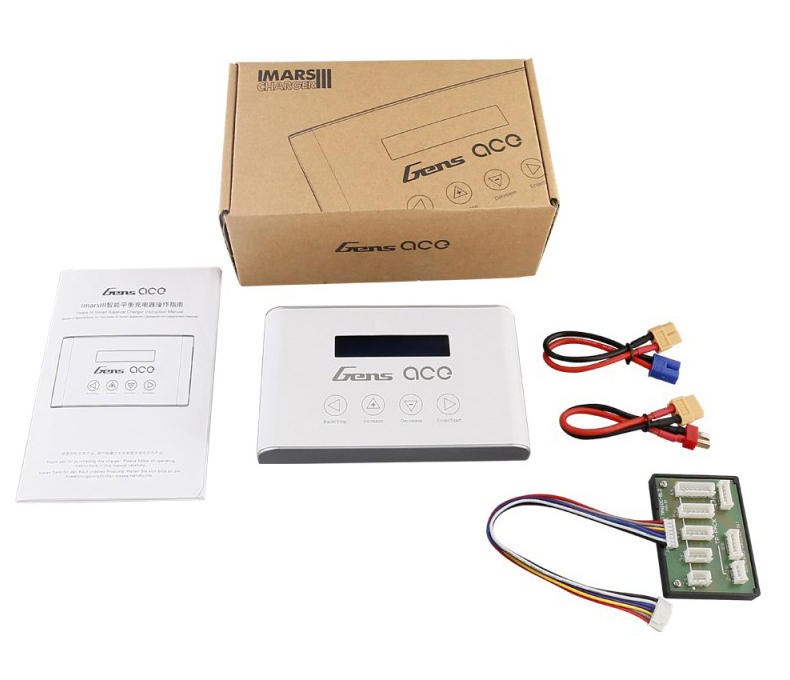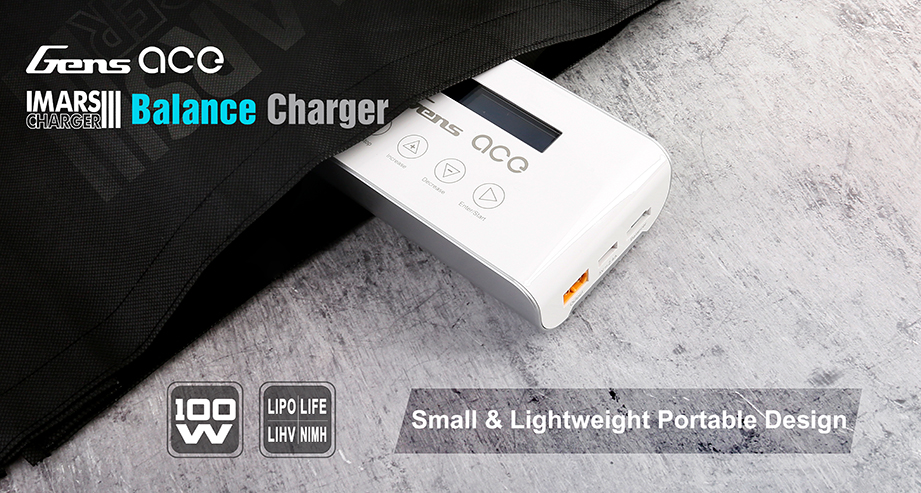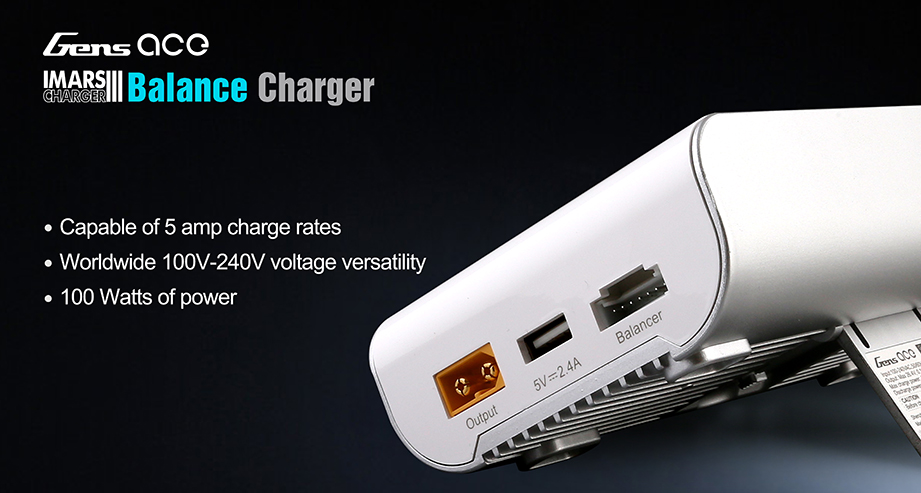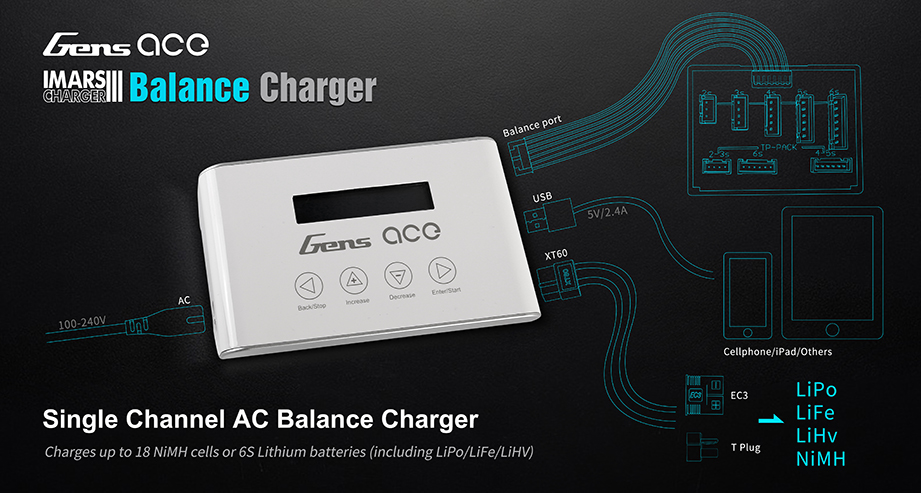 Image
Item Id
Name
Trade
SSP
Order
Now

Download a Flyer
Download an A4 flyer to print off and display in store. No trade prices shown - just a summary of this issue of Logic RC News. Right click the image on the right and select 'Save link as...' to save the pdf locally so you can print at your convenience.