SMAP:
Trade:
Barcode:
0675118181295
Overview
This is a pair of pre-mounted Mickey Thompson Baja Pro™ X 1.9" Crawler Tires. Pro-Line is proud to announce our first licensed 1.9" tire from Mickey Thompson Tires, the Baja Pro™ X! The Baja Pro™ X is a competition-proven extreme terrain tire perfect for your 1.9" rock buggy or crawler.
Coming in at a massive 4.85" tall x 2" wide, this is one of the largest 1.9" tires Pro-Line has ever made! Molded in our legendary G8 compound, all the details of this gnarly tire are captured in perfect 1/10 scale detail: from the Tread Biter™ cleats for added traction to the Mud Scoops for added cleaning power, to the Massive Sidebiters® and angled shoulder scallops for ultimate side grip. The symmetric directional tread pattern provides excellent traction and cleaning power as well.
The Baja Pro™ X 1.9" tire comes conveniently pre-mounted to our Holcomb Black Plastic 1.9" wheels that are Proudly Made in the USA! The Holcomb wheels are designed to give your crawler a unique, retro-inspired look while being super easy to use by only requiring 6 screws per wheel.
Lab Certified Select Compounds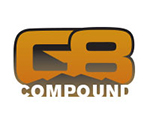 Specifically Designed for General Rock Crawling
Great Grip on a Variety of Surfaces
Ultra-long-lasting Rock Crawling Performance
Use for Warmer Temperatures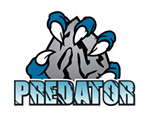 Specifically Designed for High Performance Rock Crawling
Provides Maximum Grip on Low Grip and Wet Surfaces
Super Soft Material Conforms to Any Surface
Use for Cooler Temperatures
Please note: All tires & wheels are sold in pairs, unless otherwise noted
PRO1021310 | Mickey Thompson Baja Pro X 1.9" G8 Tires Mounted on Holcomb Black Plastic Internal Bead-Loc 12mm Wheels (2) for Rock Crawler Front or Rear
Features
TIRE FEATURES
Mickey Thompson Baja Pro™ X Replica Design
Oversized Gnarly Design
Tackle Tougher Terrain and More Obstacles
Available in the Legendary G8 Rock Crawling Compound
Ultimate Side Grip
Unmatched Traction and Cleaning Power
Made in the USA, since 1982
WHEEL FEATURES
Innovative Wheel Style
Unique Outer Ring with Inner Wheel Face for Super Scale Looks
Easy-To-Assemble 3-Piece Wheel Design with 12mm Hex
Molded-in Bead-Loc Ring and Lug Nuts
Fits
1/10 Scale Crawlers and Rock Racers Front or Rear

Mickey Thompson Tires & Wheels, the M/T wing logo, and Baja Pro X are trademarks of Max Trac Tire Co., Inc., Stow, OH. Used under license.
---
Related Items
Used In
Image
Item Id
Name
Trade
SSP
Order
Now
C-AXI03000BT1
1/10 Capra 1.9 Unlimited Trail Buggy 4WD RTR, Red
£539.99
C-AXI03000BT2
1/10 Capra 1.9 Unlimited Trail Buggy 4WD RTR, Green
£539.99
C-AXI03004B
1/10 Capra 1.9 Unlimited Kit
£409.99
C-AXI03006BT1
1/10 SCX10III Jeep JT Gladiator with Portals RTR, Grey
£579.99
C-AXI03006BT2
1/10 SCX10III Jeep JT Gladiator with Portals RTR, Red
£579.99
C-AXI03022BT1
1/10 Capra 1.9 4WS Unlimited Trail Buggy RTR, Red
£629.99
C-AXI03022BT2
1/10 Capra 1.9 4WS Unlimited Trail Buggy RTR, Black
£629.99
C-AXI03025T1
1/10 SCX10 II Deadbolt 4WD Brushed RTR, Blue
£409.99
C-AXI03025T2
1/10 SCX10 II Deadbolt 4WD Brushed RTR, Tan
£429.99
C-AXI03027T1
1/10 SCX10 III Base Camp 4WD Rock Crawler Brushed RTR, Blue
£469.99
C-AXI03027T2
1/10 SCX10 III Base Camp 4WD Rock Crawler Brushed RTR, Green
£469.99
C-AXI03027T3
1/10 SCX10 III Base Camp 4WD Rock Crawler Brushed RTR, Grey
£449.99