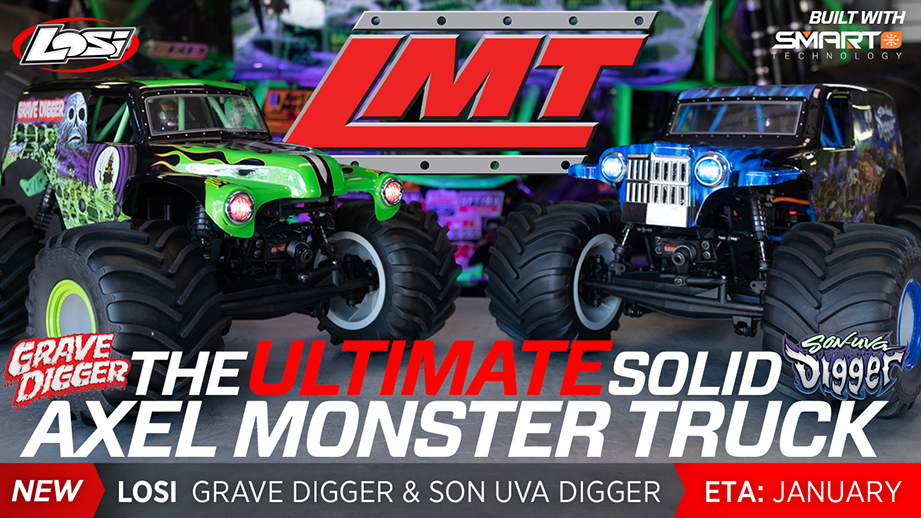 Product Overview
The Losi LMT 4WD Solid Axle Monster Truck is the first of its kind on the market combining all-out performance with incredible scale detail. Starting with the chassis, a twin vertical plate is designed to provide all of the performance adjustments needed to tune the truck for any situation. Whether you are a scale driver, a basher or a racer, the chassis is designed to accommodate multiple shock setups keeping you tracking straight, no matter the terrain. New multi-piece axle housings surround the 1/8th scale drivetrain. Additionally, the easy access center transmission comes stock with a center differential and allows for quick changes with the optional spool for that wheel standing action. For the true Monster truck experience, the axles also allow for optional 4-wheel steering and a new adjustable servo saver to keep the wheels pointed in the right direction. The Spektrum Firma Smart 130 Amp ESC and 3150kv 4-pole Brushless motor allow you to unlock blazing speeds. Drivers stay in control with a DX3 transmitter and a Spektrum SR315 DSMR 3-Channel Sport Receiver. A composite flip top cage adds scale realism and protection, as well as functionality so you can easily access your battery and electronics. Of course, the scale detail doesn't stop there with headers, drivers and LED lights and we've teamed up with Monster Jam for your choice of a Grave Digger or Son-Uva Digger body. The LMT Monster Truck has just thrown down the gauntlet on solid axle monster trucks.
Features
Solid Axle Monster Truck
Monster Jam Licensed MT
Twin Vertical Plate Chassis
Brushless Power System
Composite Flip Top Cage
Smart Technology included
Multi Piece Scale Axle Housing
Long Travel Coil Over Shocks
Center Differential with Cush Drive
1/8th Scale Diffs
Short Course Style Wheel with replaceable center hub
Scale Monster Truck Tyre
Adjustable Servo Saver
Scale Details
Driver Insert
Moulded grill on the Son-Uva Digger body (Son-Uva Digger only)
Preset motor plate produces easy, precise gear mesh
Elastomer battery mounting for a versatile battery hold down system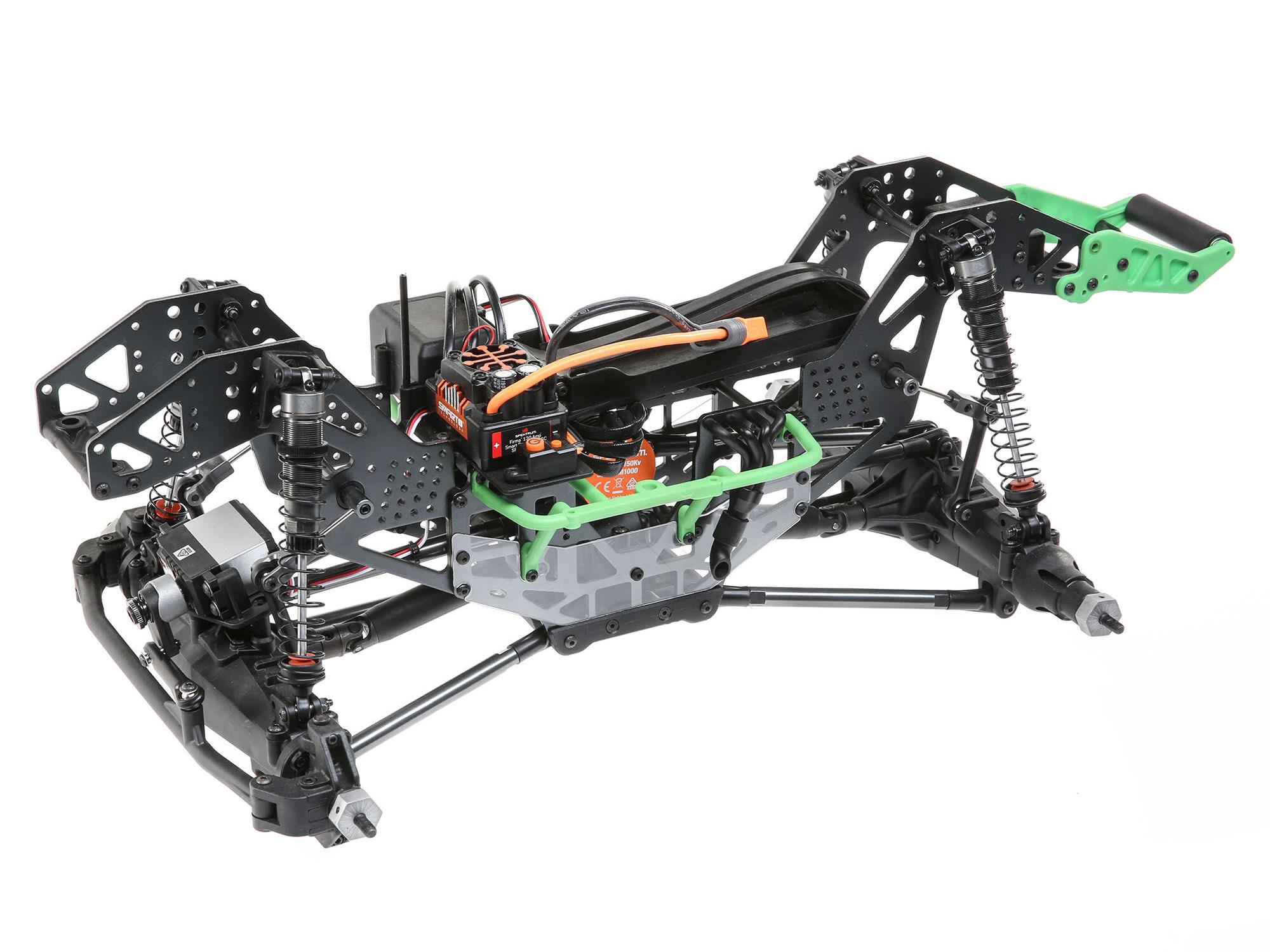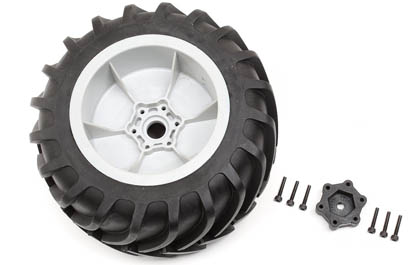 Short Course Style Wheel with Replaceable Center Hub
Short course style wheels with 17mm wheel hex reduce the rotating mass of the tyre while providing additional clearance for all of the steering components. The replaceable center hub in the wheel will allow for optional offsets, as well as increased durability. There is an optional 12mm center hub so you can run these tyres on multiple trucks.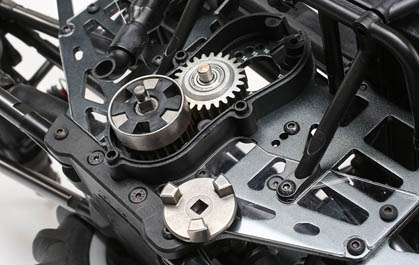 Center Differential with Cush Drive
Fluid filled center differential allows for performance tuning with the added protection of our torque dampening Cush Drive. The Cush Drive is a rubber elastomer system that absorbs the high impact forces from the motor and big landings to minimize the shock on the drivetrain, providing a very durable and reliable drivetrain.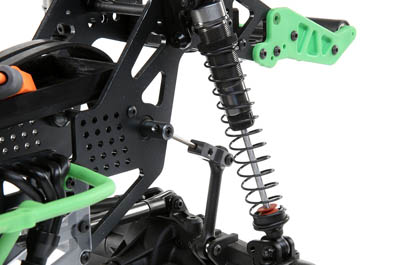 Long Travel Coil Over Shocks
Long Travel Coil Over shocks with rubber bump stops to provide superior dampening. These shocks and springs have been tuned to mount directly to the axle housings. So not only do they perform at the highest level, they have a very scale look.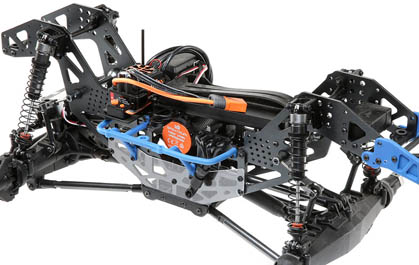 Twin Vertical Plate Chassis
The twin vertical plate chassis not only provides extreme strength and durability, it also allows for multiple suspension configurations so you can dial your truck into any situation.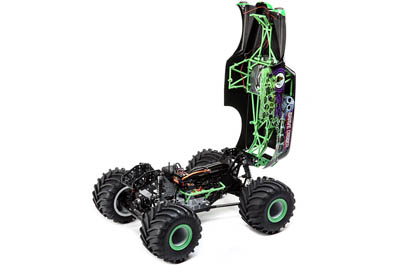 Composite Flip Top Cage
Provides scale detail as well as easy access to the batteries and electronics.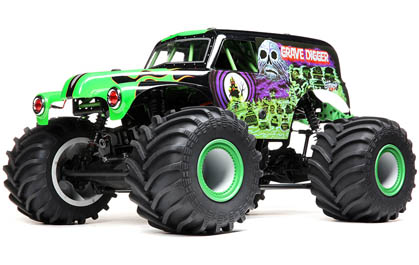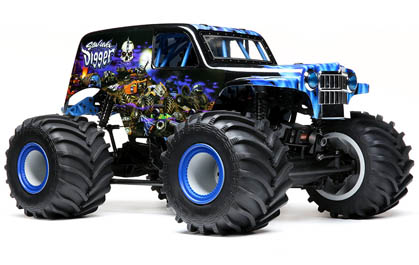 Solid Axle Monster Truck
Feel like you are behind the wheel of a real Monster Jam Monster Truck. Losi performance combined with scale realism to produce the ultimate Solid Axle RC Monster Truck. This is a REAL Monster Truck!
Monster Jam Licensed Monster Truck
Grave Digger and Son-Uva Digger bodies are officially licensed by Monster Jam and Feld Motorsports, these bodies don't get any more official.

Spektrum Smart technology is about offering a higher connection to your hobby. It's a connection that puts you in complete control, makes you more aware and more confident about the capability of your equipment-all while making vital components of your model easier to use than ever. The combined result is a sense that will make you wish everything about your hobby was smarter.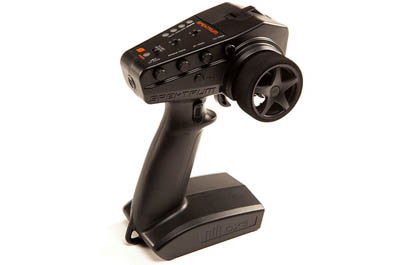 DX3 Radio System
The ergonomic design of the DX3 transmitter provides a feel that any driver will appreciate. Its overall low weight allows all-day driving with minimal fatigue. The control layout is amazingly intuitive - the servo reversing switches, steering and throttle trim dials, AVC/steering rate dial and 3-position throttle limiter are all perfectly positioned to be quickly accessible when needed and out of the way when not in use.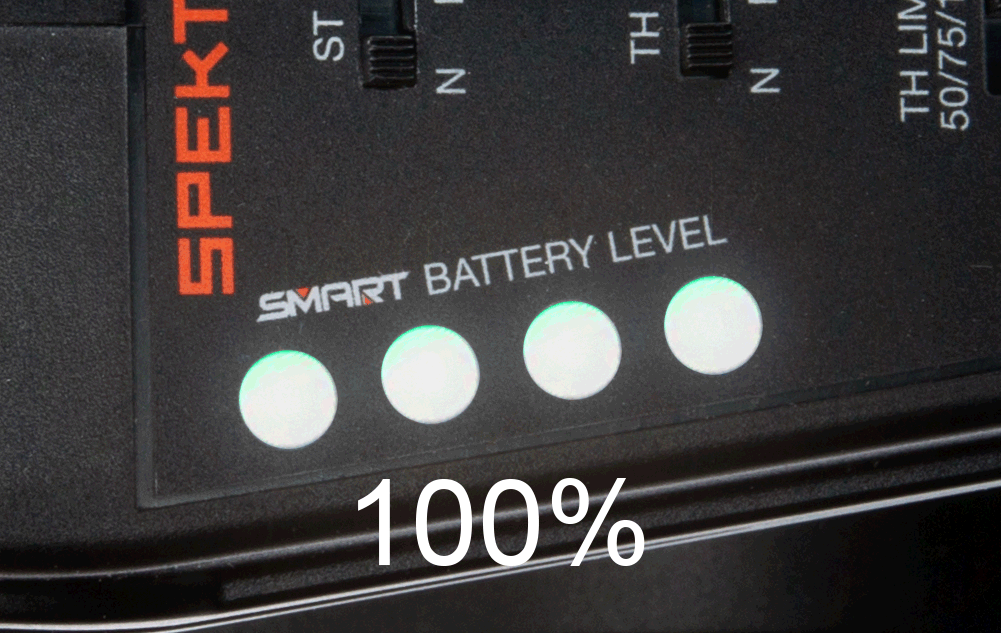 Smart Battery Level Indicator and Alarm
Integrated into the face of the DX3 Smart is a helpful Smart Battery voltage indicator. Drivers can easily find out the charge of their Smart battery with a quick glance and once the battery level gets low, an alarm will sound.(Smart Battery required).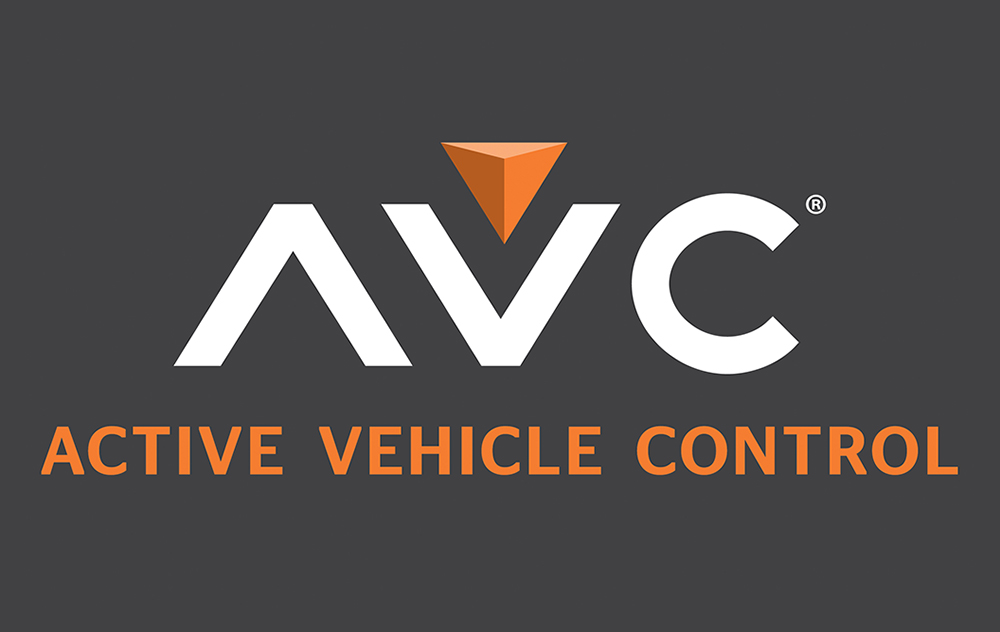 Active Vehicle Control
With an AVC system, you can dial in extra stability as needed to carve corners or nail jumps without backing off the power. When you don't want the extra traction, just dial back the stability and get loose. The DX3 transmitter's AVC system works behind the scenes, making hundreds of minute steering and throttle adjustments per second to keep you precisely on the line you want to hold.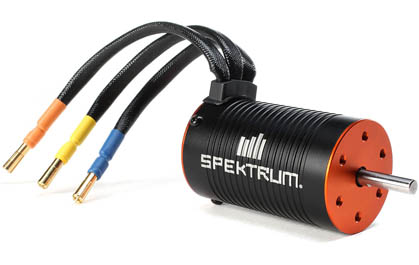 Spektrum Firma Brushless Motor
The Spektrum Firma 3150Kv 4-pole Smart brushless power system will run on 2-3s LiPo power, providing wheel standing horsepower and capable of speeds over 35mph (on 3S)
Spektrum Smart Firma 130A ESC
The Spektrum Firma 130A Smart ESC is waterproof, completely programmable and comes pre-wired with a high-current IC5 connector. The ESC will also work with most sensorless brushless motors and is 2S-3S LiPo compatible.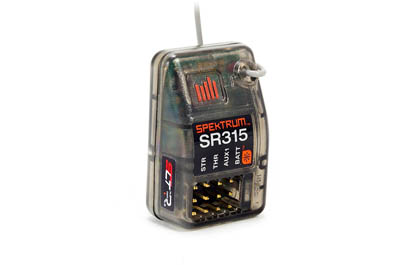 Spektrum SR315 Receiver
Built around frequency-agile DSMR technology, the SR315 receiver delivers superb range and response, especially in noisy RF environments where a solid 2.4GHz link is crucial.

Needed to Complete
2-3S LiPo Battery with IC5/EC5 Connector
(4) AA Batteries for transmitter
LiPo Compatible Charger
What's in the Box?
(1) LMT 4WD Solid Axle Monster Truck RTR
(1) Product Manual
Recommended Completion Items
Download a Flyer
Download an A4 flyer to print off and display in store. No trade prices shown - just a summary of this issue of Logic RC News. Right click the image on the right and select 'Save link as...' to save the pdf locally so you can print at your convenience.