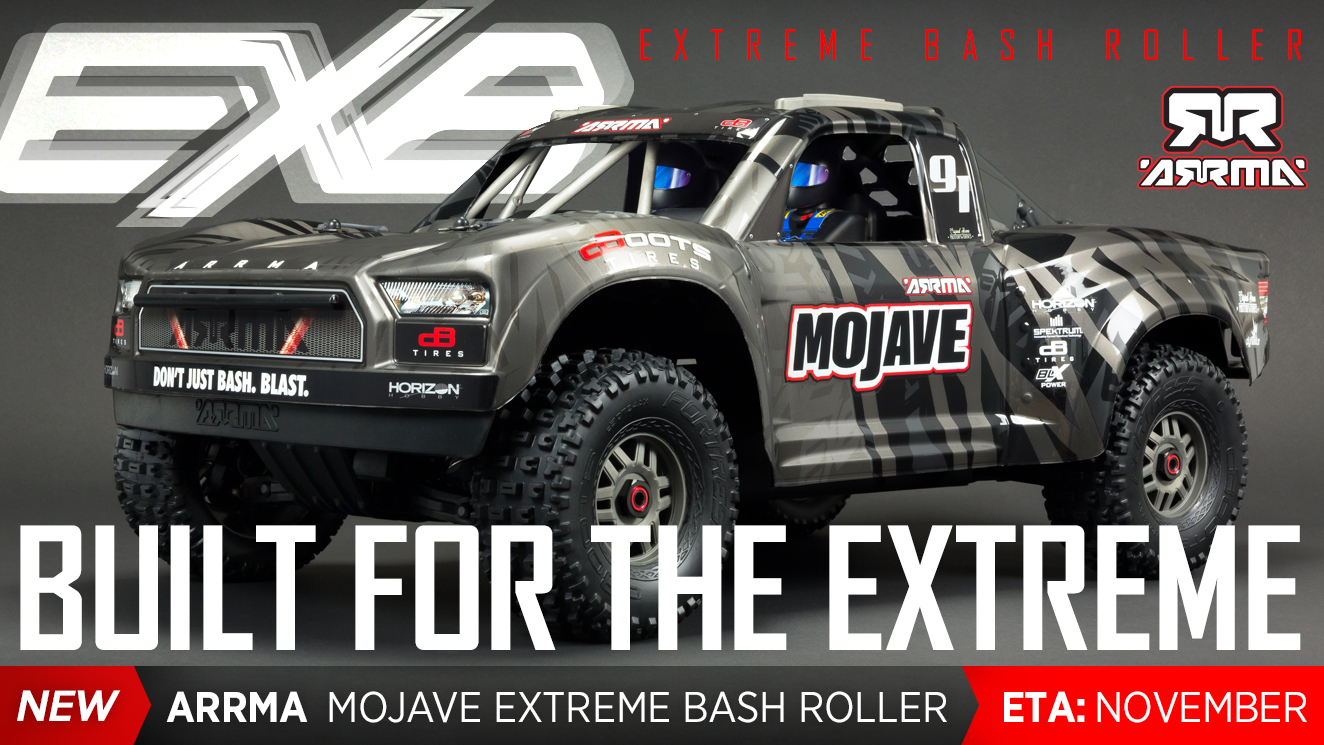 Product Overview
Experience the speed and durability of ARRMA bashing in a big way with the 1/7 scale, 6S capable MOJAVE EXtreme Bash Desert Truck 4WD Roller. ARRMA adds extra toughness everywhere it counts, making this chassis the perfect platform for high-speed bashing whether you're blasting through coastal sand dunes or thrashing across concrete sidewalks. It's fully assembled and ready to accept your choice of powerful electronics.
The tough-as-nails anodised aluminium chassis has been reinforced with aluminium front and rear chassis braces and a tower-to-tower center brace for maximum durability. Bumpers and nerf bars supply impact protection on all sides. Thanks to an independent suspension with bump-soaking oil-filled shocks, the truck handles equally well over wicked or well-travelled tracks.
Its drivetrain is a masterpiece of heavy-duty design, featuring steel driveshafts, metal gears, and all-metal diff outdrives. The MOJAVE EXtreme Bash Desert Truck 4WD Roller's list of EXB EXtreme Bash components also includes the following - and more - to give this big machine uncompromising durability:
EXB Aluminium Chassis
EXB Anodised Aluminium Suspension Towers
EXB Anodised Aluminium Servo Mount
EXB Large Volume Waterproof Receiver Box
EXB Heavy-Duty Steel Turnbuckles
EXB Plated Limited-Slip Differentials
EXB Heavy-Duty Front Upper Steel Hinge Pins
Vented, multi-terrain dBoots FORTRESS tyres on multi split-spoke wheels give your MOJAVE EXtreme Bash Desert Truck 4WD Roller the grip to get up, over, or through anything in your way. And it doesn't just perform like a winner. It looks like one, too, with the included, exclusive EXB matte and gloss finish desert truck body, color-coordinated roll cage and roof rails, and even a detailed cockpit.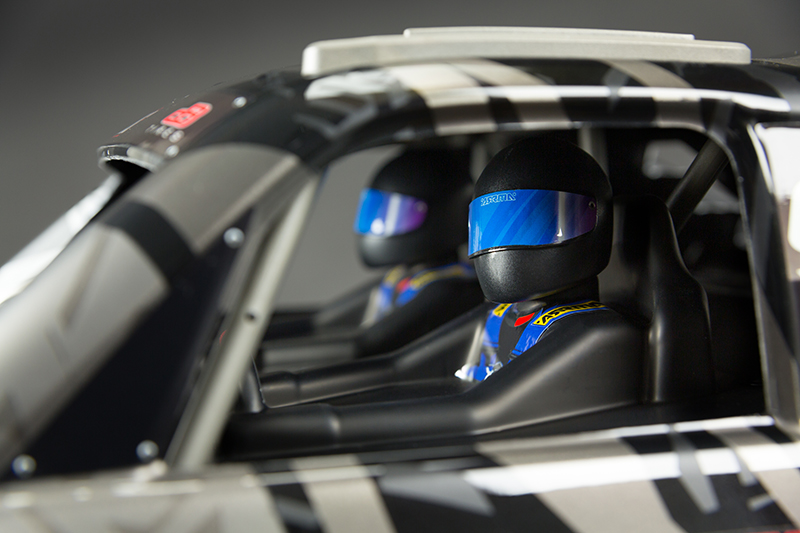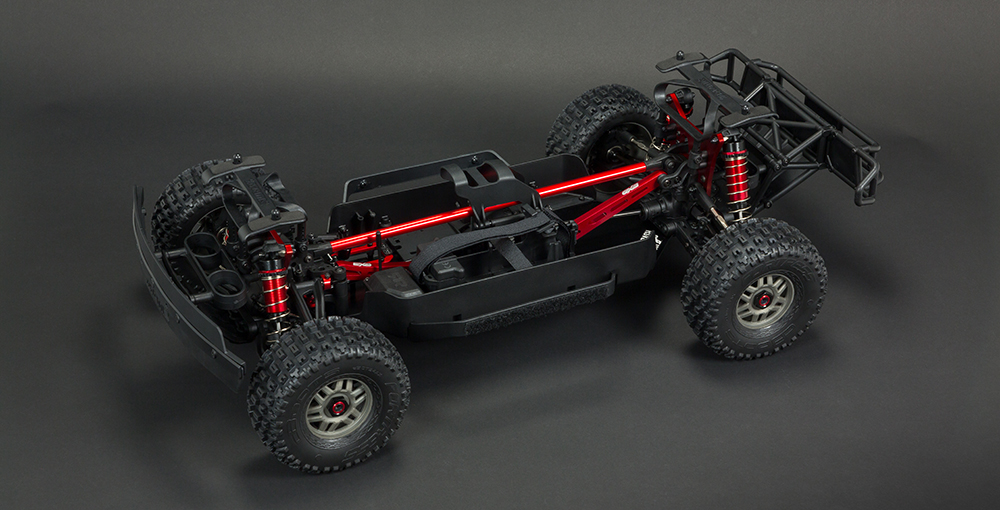 Features
7075 T6 Aluminium EXB laser-etched chassis plate
Anodised aluminium front and rear chassis braces
Centre brace for maximum durability
Aluminium front upper hanger and top plate
EXB Anodised aluminium servo mount
EXB Large volume waterproof* receiver box
Strong composite chassis side pods
Heavy-duty front and rear suspension arms with aluminium strengthening cap
Independent suspension for superior handling
Steel rear suspension mounts
EXB Heavy-duty steel turnbuckles
EXB Heavy-duty front upper steel hinge pins
Oil-filled adjustable shocks
7075 T6 Anodised aluminium shock towers front and rear
Heavy-duty drivetrain
Durable steel driveshafts
All-metal diff outdrives and gearbox internals
Limited-slip differentials front and center
SAFE-D input gears
EXB Plated limited slip differential
Exclusive EXB matte and gloss effect body
Realistic cockpit detail and ultra-detailed decals
Centre roll hoop interfaces with body roll cage for enhanced body durability
Nerf bars for body and side impact support
Realistic front and rear bumper protection
Flexible front bumper valance
Super-durable wheel hubs for increased strength
Colour-coordinated multi split-spoke wheels
Multi-terrain vented dBoots FORTRESS tyres
* For details on waterproof standards, please refer to the instruction manual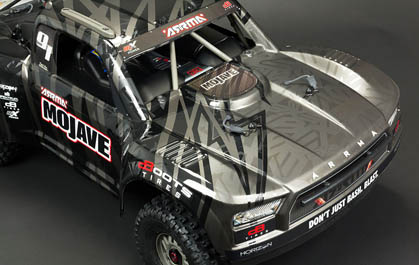 Exclusive EXB matte and gloss effect body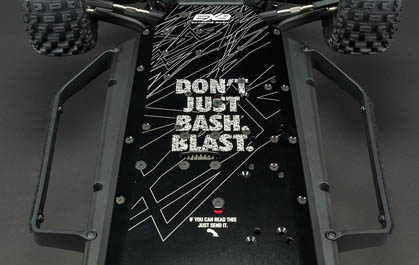 Etched to perfection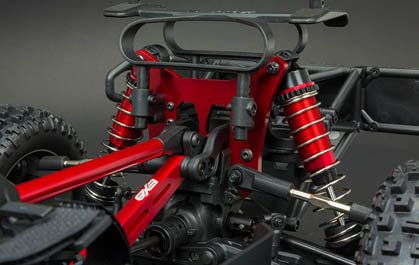 EXB 7075 T5 Aluminium Shock Towers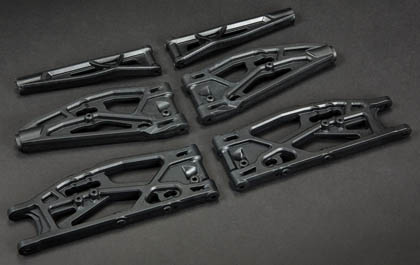 Heavy-duty front and rear arms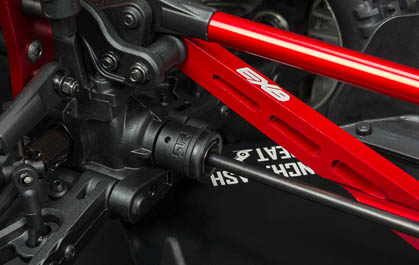 Safe-D First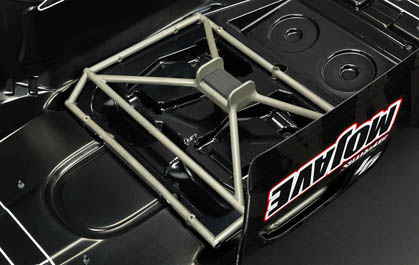 All-in-one integrated roll cage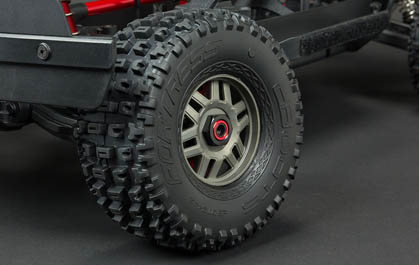 Colour coordinated multi-spoke wheels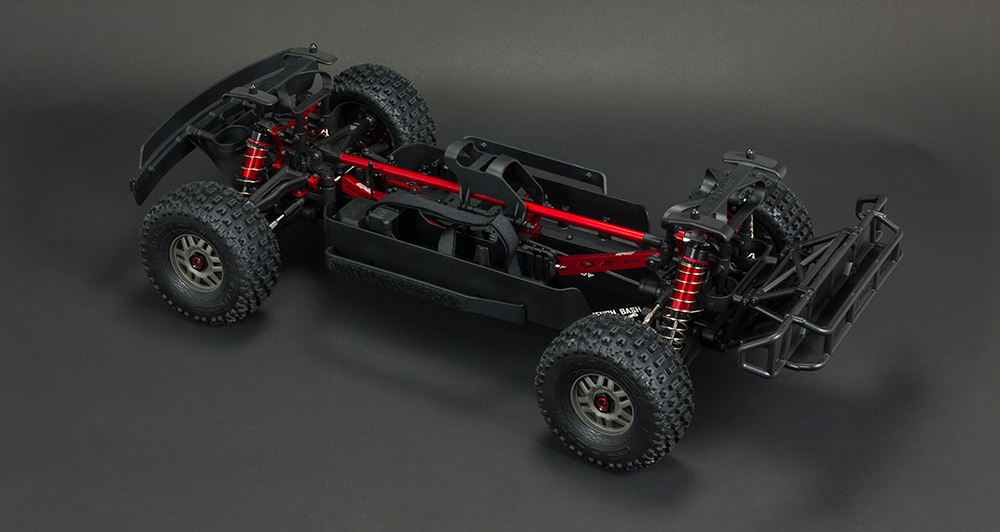 Needed to Complete
Transmitter and Receiver
Steering Servo
Electronic Speed Controller & Motor
Batteries (1 or 2)
What's in the Box?
(1) ARRMA MOJAVE 1/7 Scale Extreme Bash Roller 4WD
(1) Product Manual
Recommended Completion Items and Accessories
Download a Flyer
Download an A4 flyer to print off and display in store. No trade prices shown - just a summary of this issue of Logic RC News. Right click the image on the right and select 'Save link as...' to save the pdf locally so you can print at your convenience.