Product Overview
The TEN 4WD platform is recognised all over the world as the personification of strength and durability. The Losi Lasernut U4 1/10-scale 4WD Rock Racer (RR) RTR with Spektrum Smart builds on the TEN design and adds items rock racers demand such as aluminium shocks, sway bars and adjustable turnbuckles. Plus, it includes a full metric hardware package for worldwide compatibility. The Lasernut is currently the only complete Unlimited U4 FIS (Full Independent Suspension) racer on the market featuring all the technological advances drivers demand including the Spektrum Smart 130A Brushless ESC and Spektrum 4-Pole 1900kv 550 motor providing greater efficiency improving run times with increased power. Of course, the ESC is waterproof, completely programmable and comes pre-wired with a high-current IC5 connector. Drivers stay in control with a DX3 transmitter, a Spektrum AVC receiver with steering priority, and an officially-licensed Lasernut race-inspired scale U4RC body/roll cage with two different graphics and color variations. Working together with BFGoodrich Tyres, the Lasernut U4 has scaled down KM3 tyres that have an aggressive tread pattern capable of handling any terrain. The Losi Lasernut Rock Racer is the ultimate U4 racer with scale looks, insane speeds and performance, and Spektrum Smart Technology.
Features
TEN 4WD Platform
Spektrum 130A Brushless SMART ESC and 4-Pole 1900kv 550 Motor
Spektrum DX3 2.4GHz radio system with AVC and optional telemetry
Waterproof Components
12mm race inspired threaded aluminium bodied shock absorbers and shock caps
Officially-licensed Lasernut Racing Scale Body & Cage
Officially-licensed BFGoodrich Mud-Terrain T/A KM3 Tyres
Officially-licensed Raceline 2.2 Wheels
Sway bars
Three Oil Filled Gear Differentials
LED Light Bar and Pod Lights
Adjustable Turnbuckles, Sway Bar and Shock Towers
Independent Front and Rear Suspension
Aluminium Chassis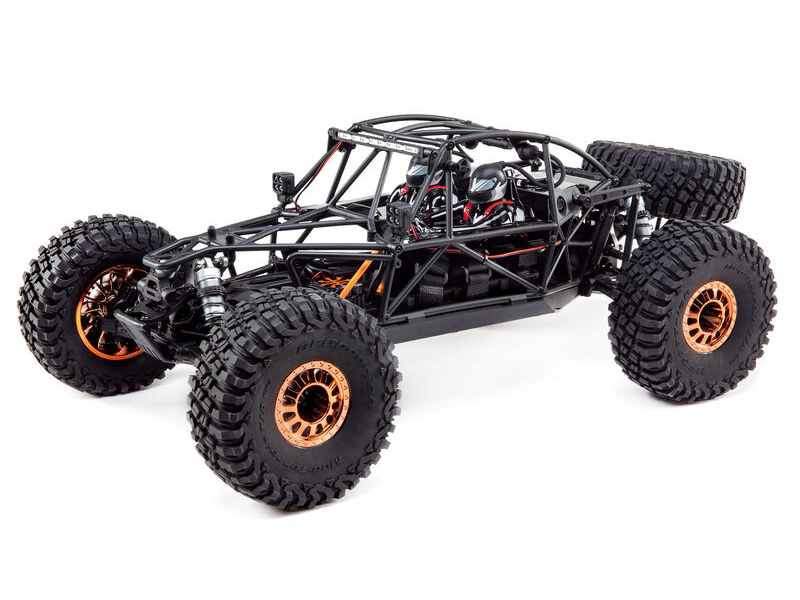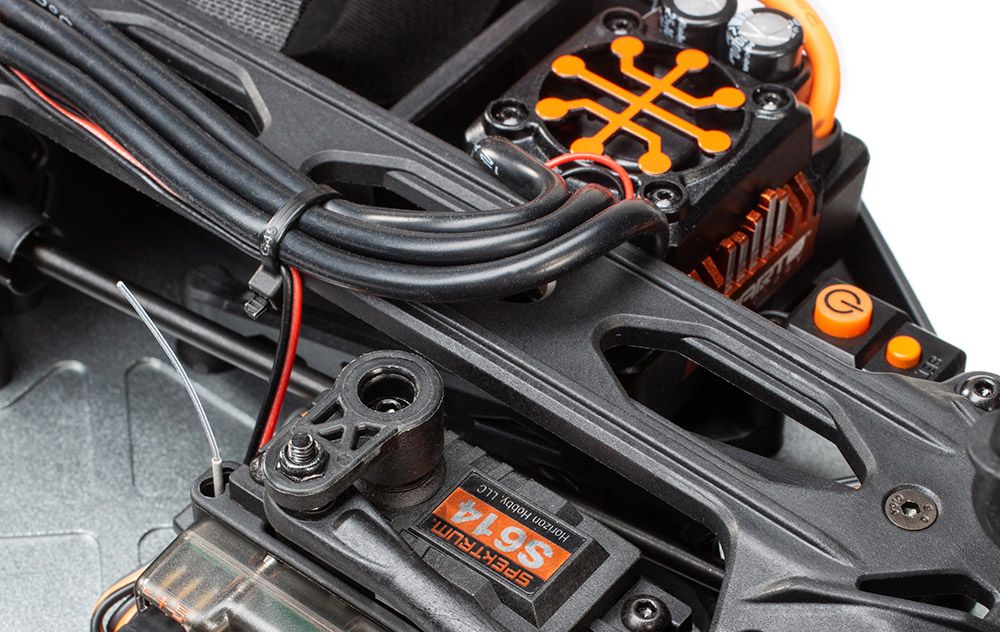 Waterproof Electronics
The Lasernut U4 is loaded with waterproof electronics including the receiver, servo and ESC. Everything is sealed against the elements allowing you to splash in the rain, spin in the mud and make tracks in the snow. It's full-throttle freedom to run anytime, rain or shine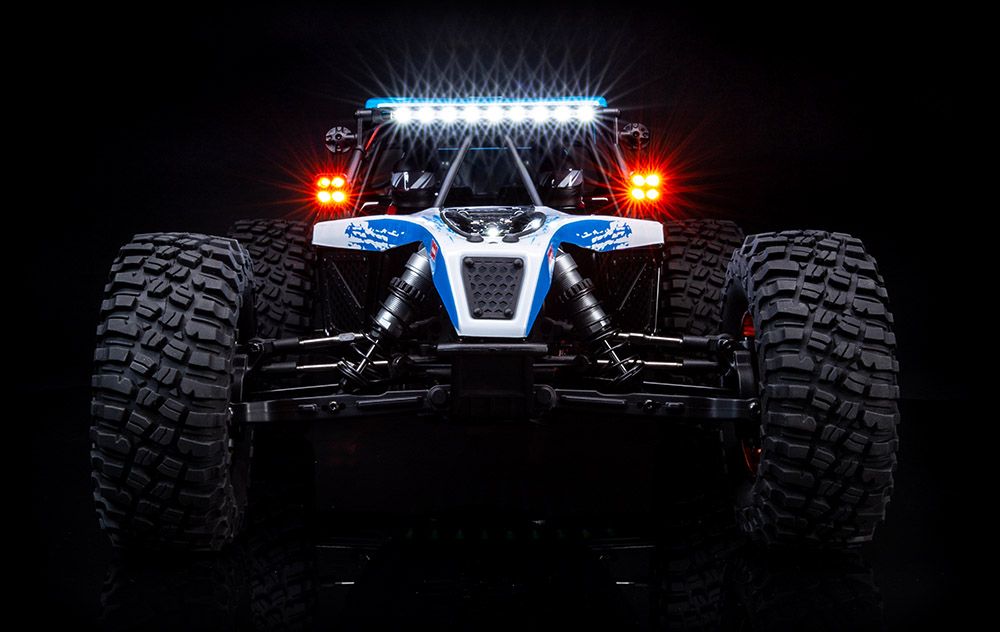 LED Light Bar and Pod Lights
The fun doesn't stop even when the sun goes down with the Lasernut U4. A brilliant LED lights on the integrated light bar cast more than enough illumination for running at night. The pod lights are amber.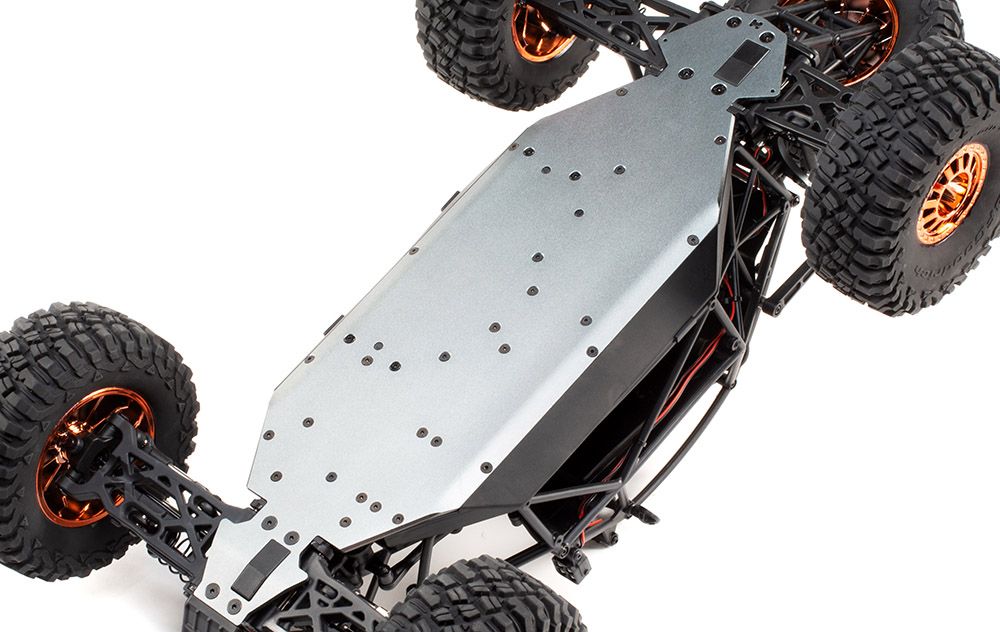 Aluminium Chassis
The foundation of the Lasernut U4 consists of a 3mm, anodised aluminium chassis plate with a 4mm upper deck. Whether you are hitting the rocks, getting huge air, or just wide open, the 3mm chassis just keeps asking for more!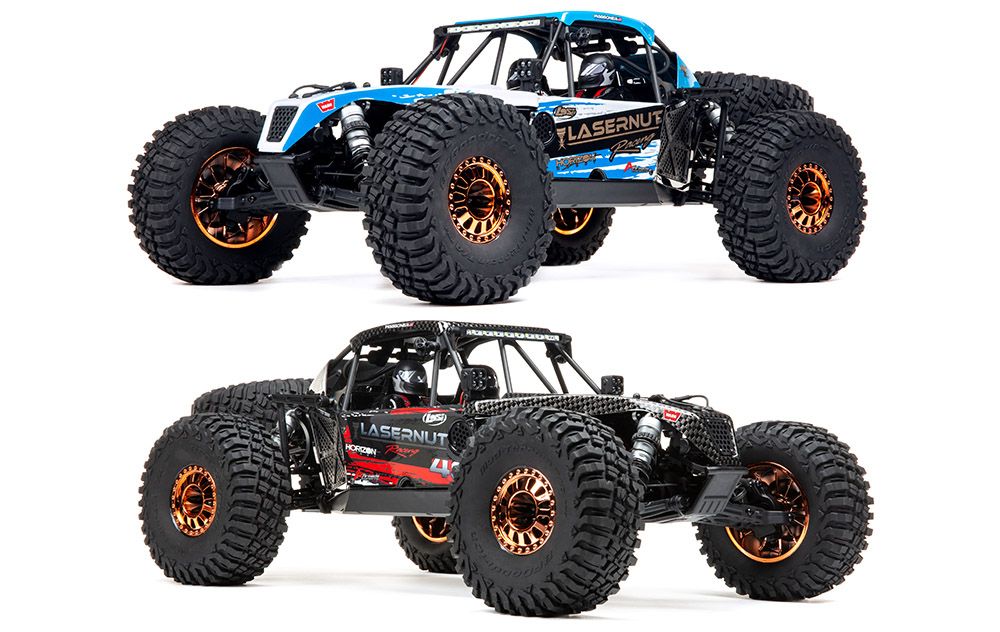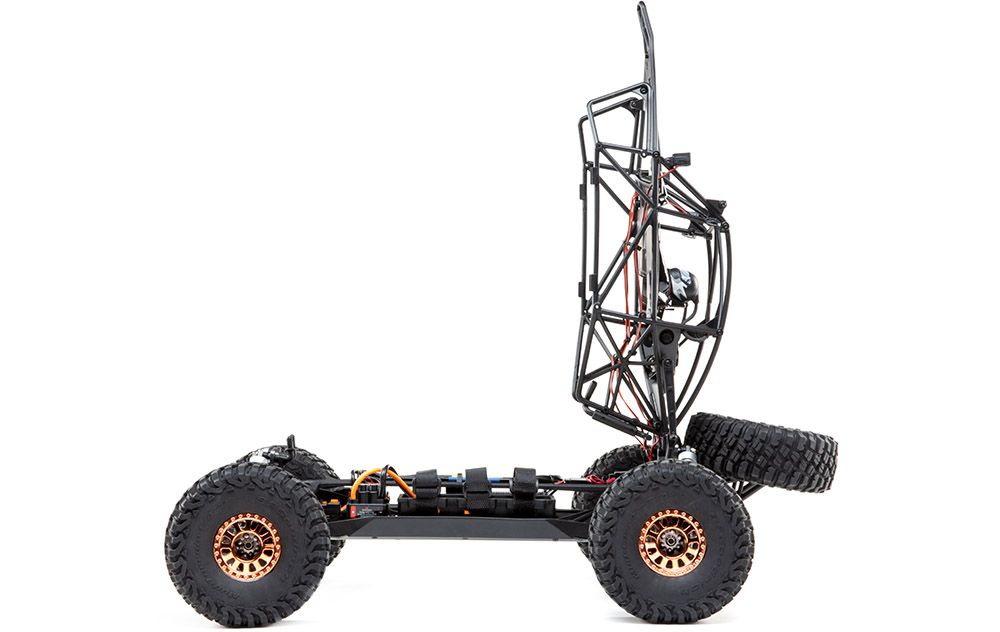 Officially Licensed Scale Body and Roll Cage
A Lasernut Licensed race inspired scale U4RC body/roll cage with exciting graphics offered in two different colour variations with a flip up cage for easy access to the battery.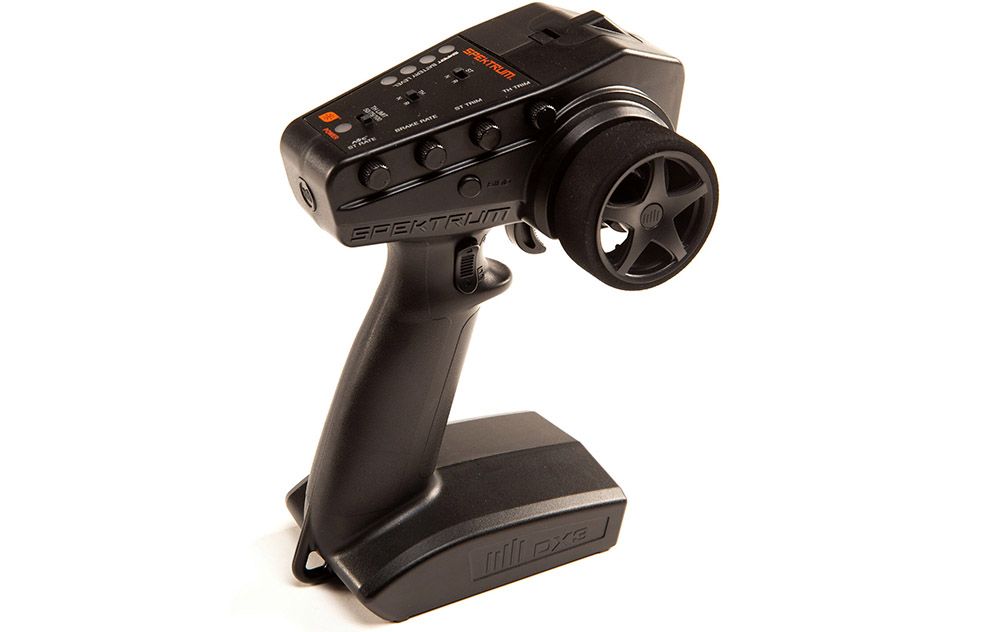 Spektrum DX3 Radio System
The Spektrum DX3 radio system offers advanced features like AVC control, a 3-position throttle limiting switch and travel adjust.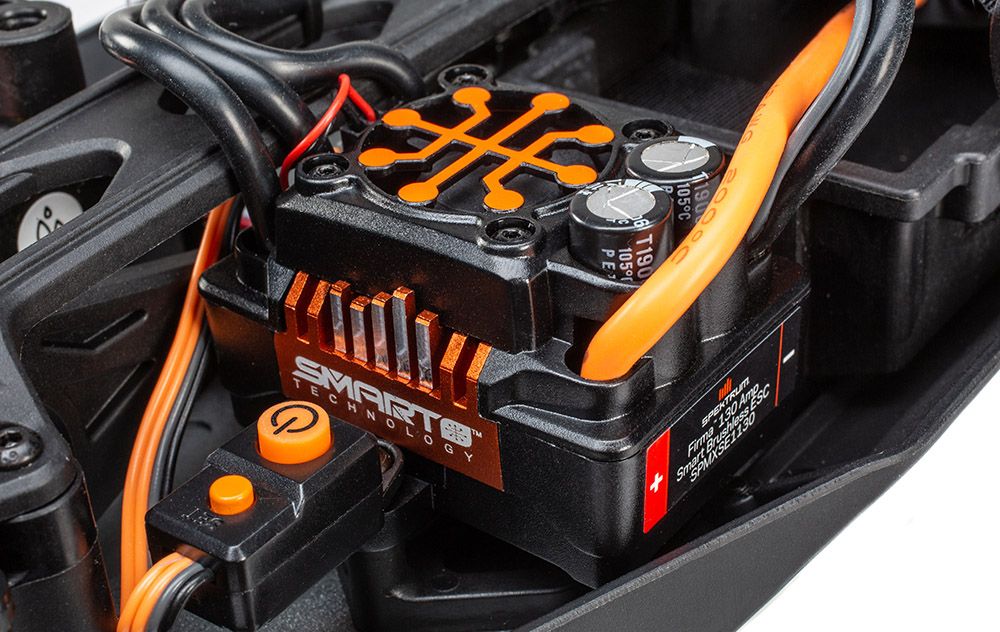 Spektrum SMART ESC
The ESC is waterproof, completely programmable and comes pre-wired with a high-current IC5 connector. The ESC will work with most sensorless brushless motors and is 3S-4S Li-Po compatible.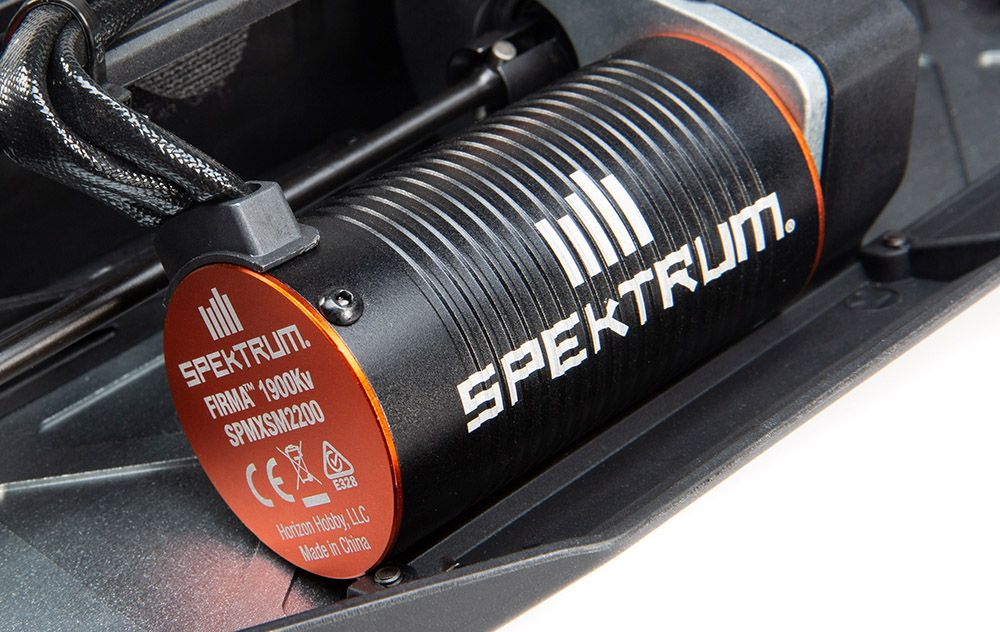 50+ MPH Firma Motor
The brushless Spektrum Firma 4-Pole 1900kv 550 Motor will provide excellent power (50+ MPH) with a 4 cell Lipo (not included).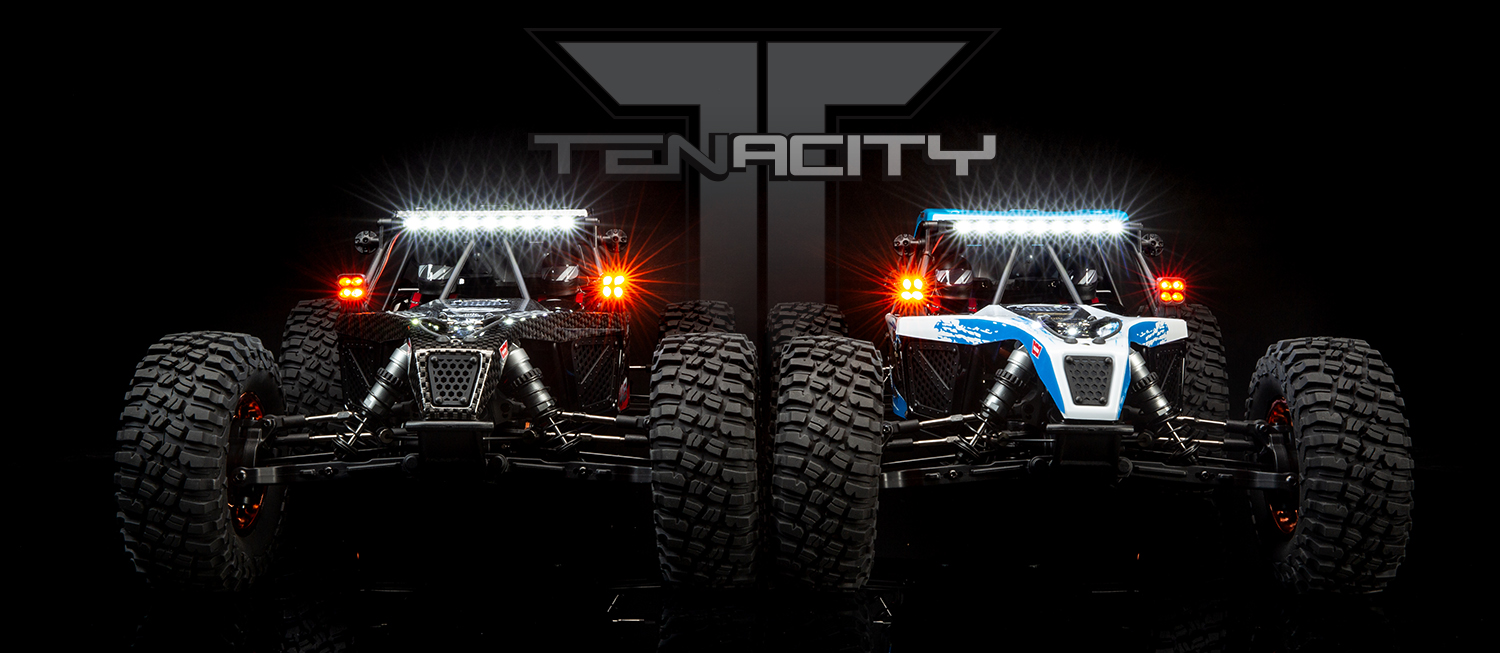 Needed to Complete
3S or 4S Hardcase LiPo Battery with IC5/EC5 Connector
3S/4S Compatible LiPo Charger
Protective LiPo Storage/Charging Case
What's in the Box?
(1) Lasernut U4 4WD Brushless RTR Vehicle with:
(1) Spektrum Firma 130A Brushless SMART ESC (installed)
(1) Spektrum 4-Pole 1900kv 550 Motor (installed)
(1) Spektrum SR6100AT Receiver with AVC
(1) Spektrum DX3 2.4GHz Radio Transitter
(1) Product Manual
Recommended Completion Items and Accessories
Download a Flyer
Download an A4 flyer to print off and display in store. No trade prices shown - just a summary of this issue of Logic RC News. Right click the image on the right and select 'Save link as...' to save the pdf locally so you can print at your convenience.