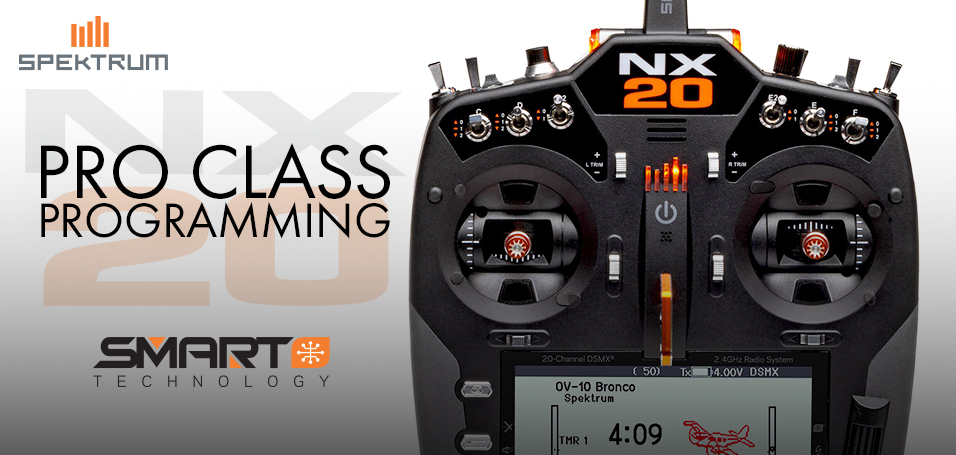 New
Spektrum
NX20 20-Channel Transmitter
ETA: June
For advanced-level pilots who fly high-performance aircraft, the Spektrum NX20 20-channel DSMX transmitter provides the latest in innovative radio control. The NX20 includes an incredible array of exclusive technologies and advanced connectivity features that are seldom found in comparable 20-channel transmitters.

Out of the box, the NX20 is compatible with Smart Technology. It's ready to support your Spektrum Smart batteries and Smart Avian ESCs, so you can receive important telemetry data right at your fingertips in real time. Exclusive Spektrum Airware software is also included to provide the easiest, most intuitive programming available.

The NX20 transmitter's Wi-Fi connectivity adds more convenience. In addition to completing product registration straight from the transmitter, you'll be able to download firmware updates instantly. It's a totally modern user experience with some of the same features and capabilities found in the top-of-the-line Spektrum iX Series transmitters.

More proven Spektrum transmitter expertise can be found in the NX20 transmitter's ergonomic design. The contours, balance, and control positions combine to increase the accuracy of your inputs and provide unparalleled comfort. An easy-to-use roller wheel interface simplifies programming, with a 5" colour display to make menus easy to read. Even a rechargeable 1S 10500mAh Li-Ion transmitter battery and magnetic USB Cable and USB-C Adapter for convenient USB charging are included.

From its brilliantly designed display to the Wi-Fi connectivity plus built-in Smart Technology support and exclusive upgrades, the NX20 gives experienced pilots access to a wide array of Spektrum exclusive advantages and innovations. Fly your aircraft with next-level control - choose the 20-channel NX20 transmitter.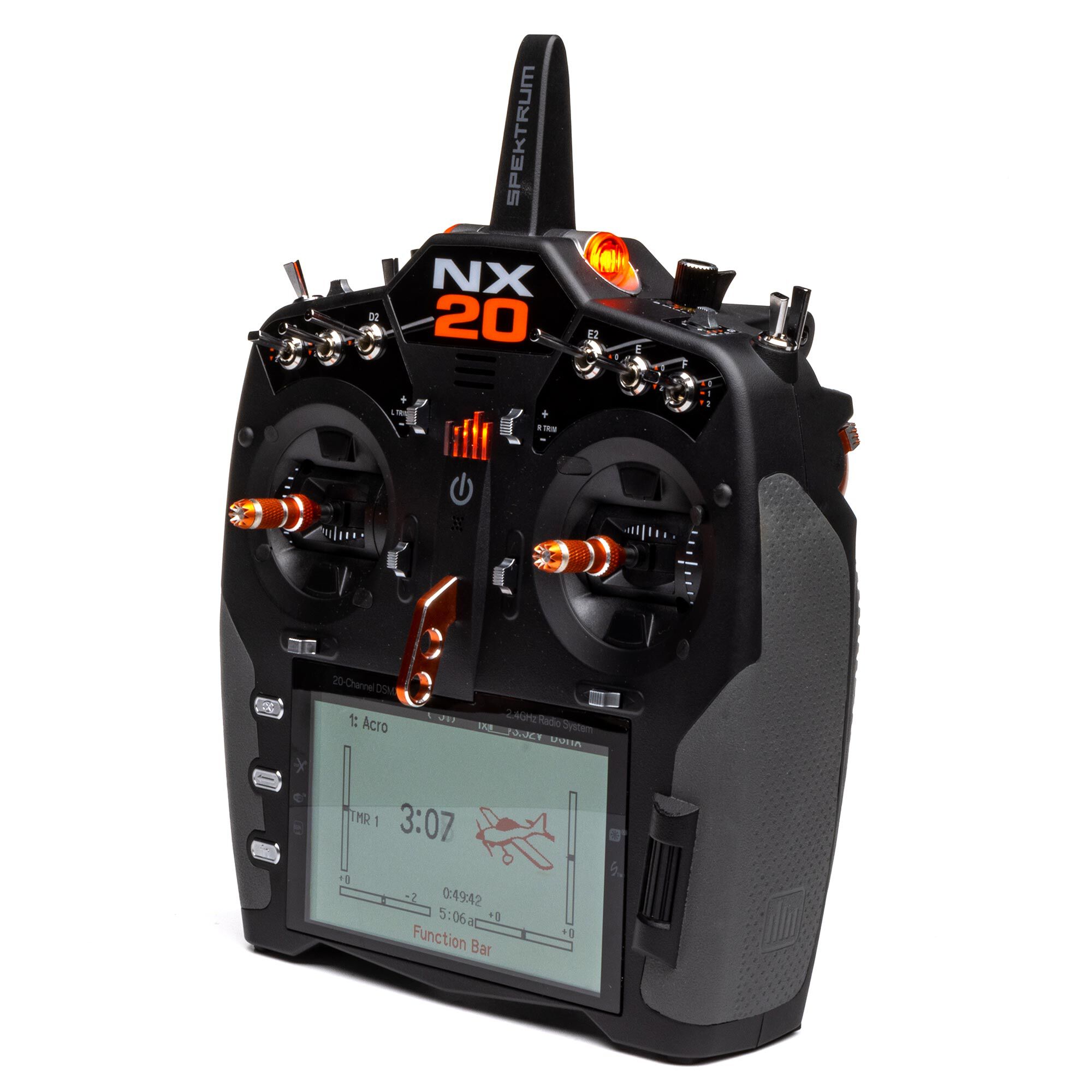 Backlit 5", 800x480 display screen with multiple colour palette choices and user customizable colours
Wi-Fi connectivity for easy product registration and firmware updates
Smart Technology compatibility out of the box
3.7V 10500mAh 1S Lithium Ion transmitter battery and a magnetic USB Cable and USB-C Adapter for convenient USB charging
Airplane, sailplane, multi-rotor, and helicopter programming
250 model memory
Model templates available for BNF aircraft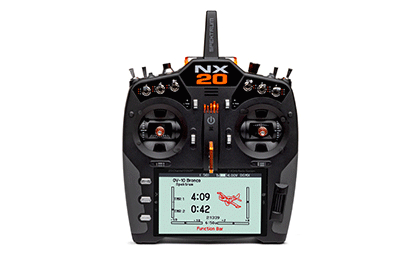 Ergonomic Design
Weight distribution and switch placement have been optimized for comfortable and precise, fatigue-free control. Rubber grips make it easy to hold the NX20 transmitter securely. Its antenna folds conveniently into the top for compact storage and transport.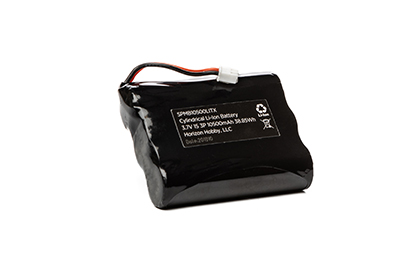 High Capacity Battery
The NX20 transmitter includes a long-lasting 3.7V 10500mAh 1S Lithium Ion battery and a magnetic USB Cable and USB-C Adapter for convenient USB charging.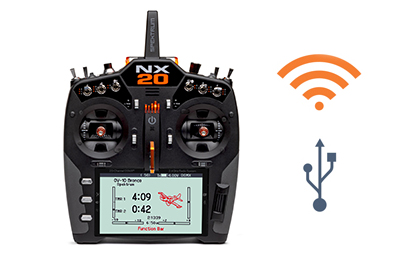 WiFi and USB Connectivity
When the NX20 transmitter is connected to Wi-Fi, you can complete product registration and download firmware updates instantly. A USB-C port allows you to charge the internal Li-Ion battery with the included USB-to-USB-C magnetic USB cable and magnetic adapter.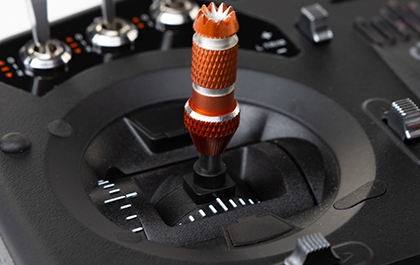 Upgraded Gimbals
Among the upgrades included with the NX20 transmitter are gimbals with magnetic encoders. They provide advanced precision, low maintenance, and exceptionally smooth operation.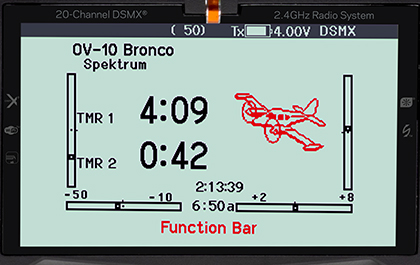 5" Colour Display
Navigating menus and viewing telemetry data is made easy by the NX20 transmitter's 5" backlit colour display that delivers information in crisp, 800x480 resolution detail. The display screen also allows you to choose from multiple colour palettes to customize the colour of the text, boxes, and background displayed.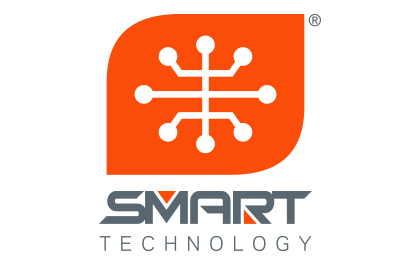 Smart Compatible
The Spektrum NX20 comes ready to provide the advantages of state-of-the-art connectivity right out of the box by supporting the innovative, all-in-one telemetry of Spektrum Smart batteries, ESCs and receivers.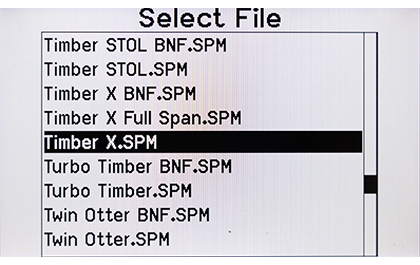 Model Templates
Model programming templates for BNF aircraft that include desired switch assignments, rates, curves, and other details are already saved into the NX20 transmitter. You can also simplify the process of creating set-ups for new models by selecting Template and starting from a generic model template of the appropriate model type.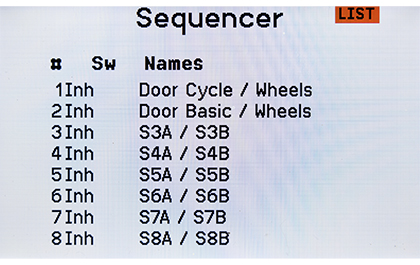 Easy Programming
The NX20 includes programming for airplanes, sailplanes, helicopters, and multi-rotor models, with 14 programmable mixes and up to 10 different flight modes and 8 sequencers.
(1) NX20 20-Channel DSMX Transmitter Only
(1) 10500mAh LiIon Transmitter Battery with Magnetic USB Cable and Micro USB Adapter for USB Charging
(1) NX20 Transmitter Neck Strap
(1) NX20 Decal Sheet
(1) NX20 Carrying Case
(1) Orange Grip Set
(1) Optional-use Short and Long Stick Ends
(1) Product Manual
Compatible Spektrum receiver, such as:

AR10100T DSMX 10-Channel Telemetry Receiver
AR10360T DSMX 10-Channel AS3X & SAFE Telemetry Receiver
AR10400T DSMX 10-Channel PowerSafeT Telemetry Receiver
AR14400T 14-Channel PowerSafe Telemetry Receiver
AR20400T 20-Channel PowerSafe Telemetry Receiver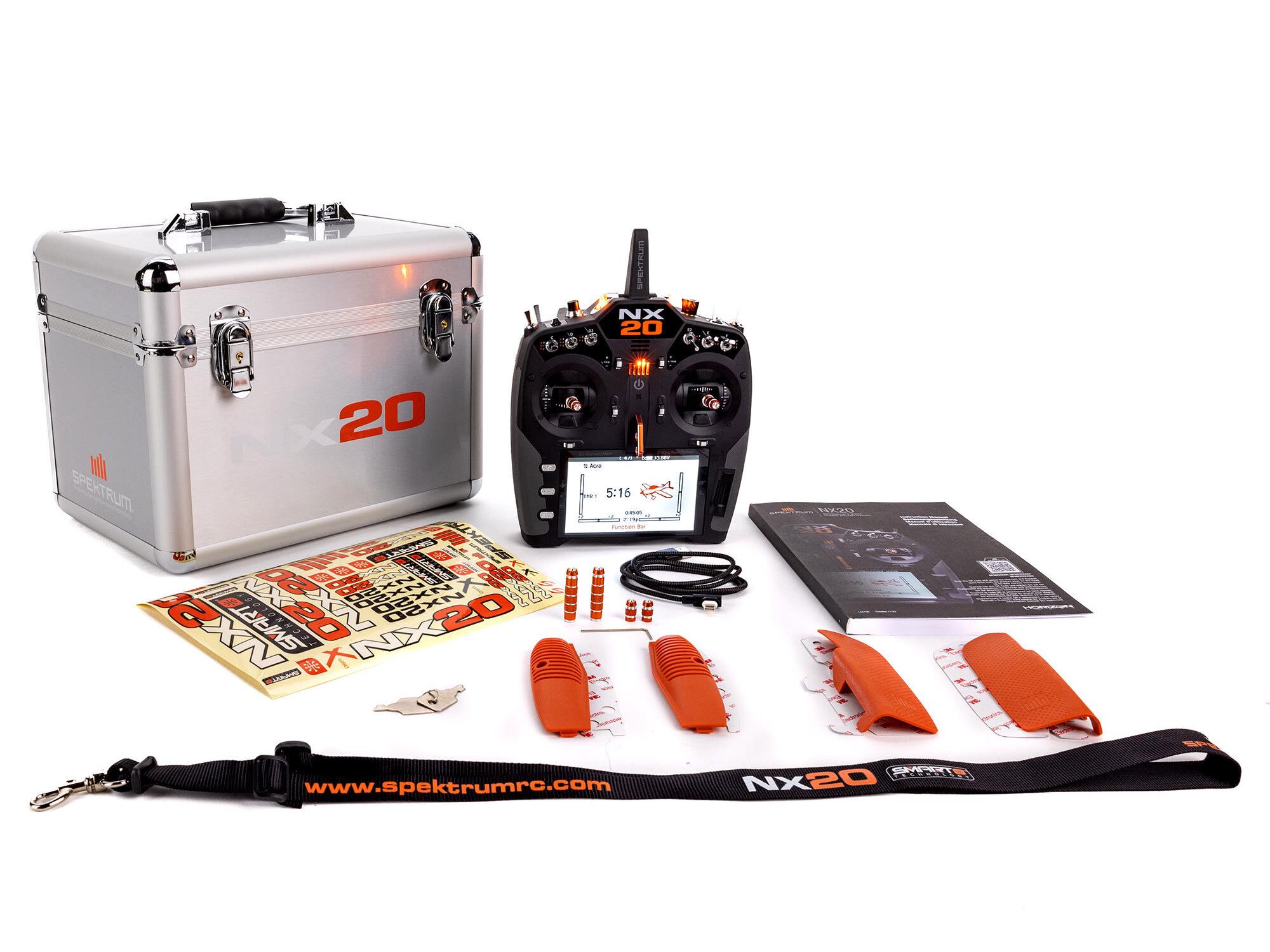 Download an A4 factsheet to print off and display in store. No trade prices shown - just a summary of this issue of Logic RC News. Right click the image on the right and select 'Save link as...' to save the pdf locally so you can print at your convenience.