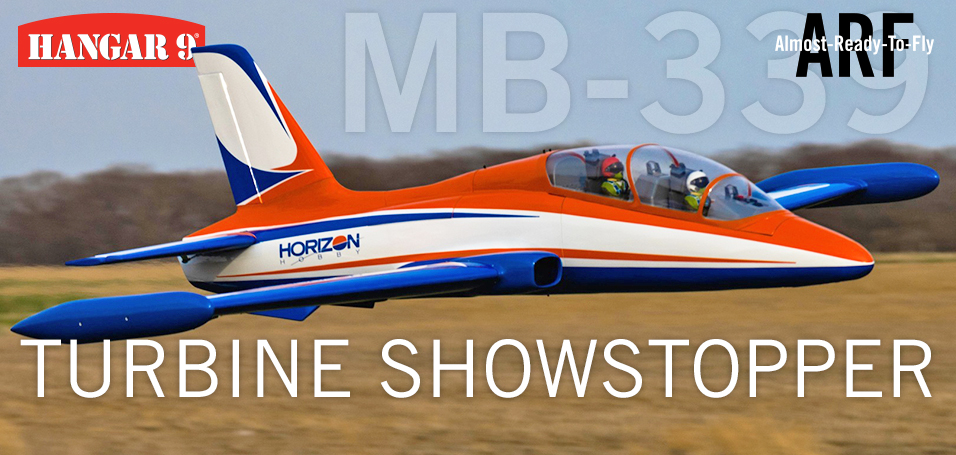 New
Hangar 9
Airmacchi MB-339 60-85N ARF
ETA: May 2023
The first Hangar 9 turbine jet is a perfect way for experienced pilots to move into turbine-powered models. It's also ideal for seasoned jet pilots looking for great value in a well-behaved platform with excellent performance and handling. The full-scale Aermacchi MB-339 was designed and manufactured in the 1970's by Alenia Aermacchi SpA as a military jet trainer and light attack aircraft. This ARF version has been developed to meet the need for an attractive, easy to fly yet fully aerobatic jet model suitable for 60-85N size turbines. With this first-of-its-kind turbine powered jet model completion level, first time jet pilots get performance and flight versatility with low assembly time. Designed to be an attractive, easy to fly yet fully aerobatic jet, it features lightweight, balsa and plywood construction with carbon Fibre reinforcements and is finished in genuine UltraCote film that's long lasting and easy to maintain. Designer and world-class pilot Ali Machinchy created the MB-339 with the right combination of attention to details and flight characteristics that Hangar 9 pilots expect. The Hangar 9 Aermacchi MB-339 60-85N Turbine 84" ARF model delivers an incredible in-flight experience with amazing durability.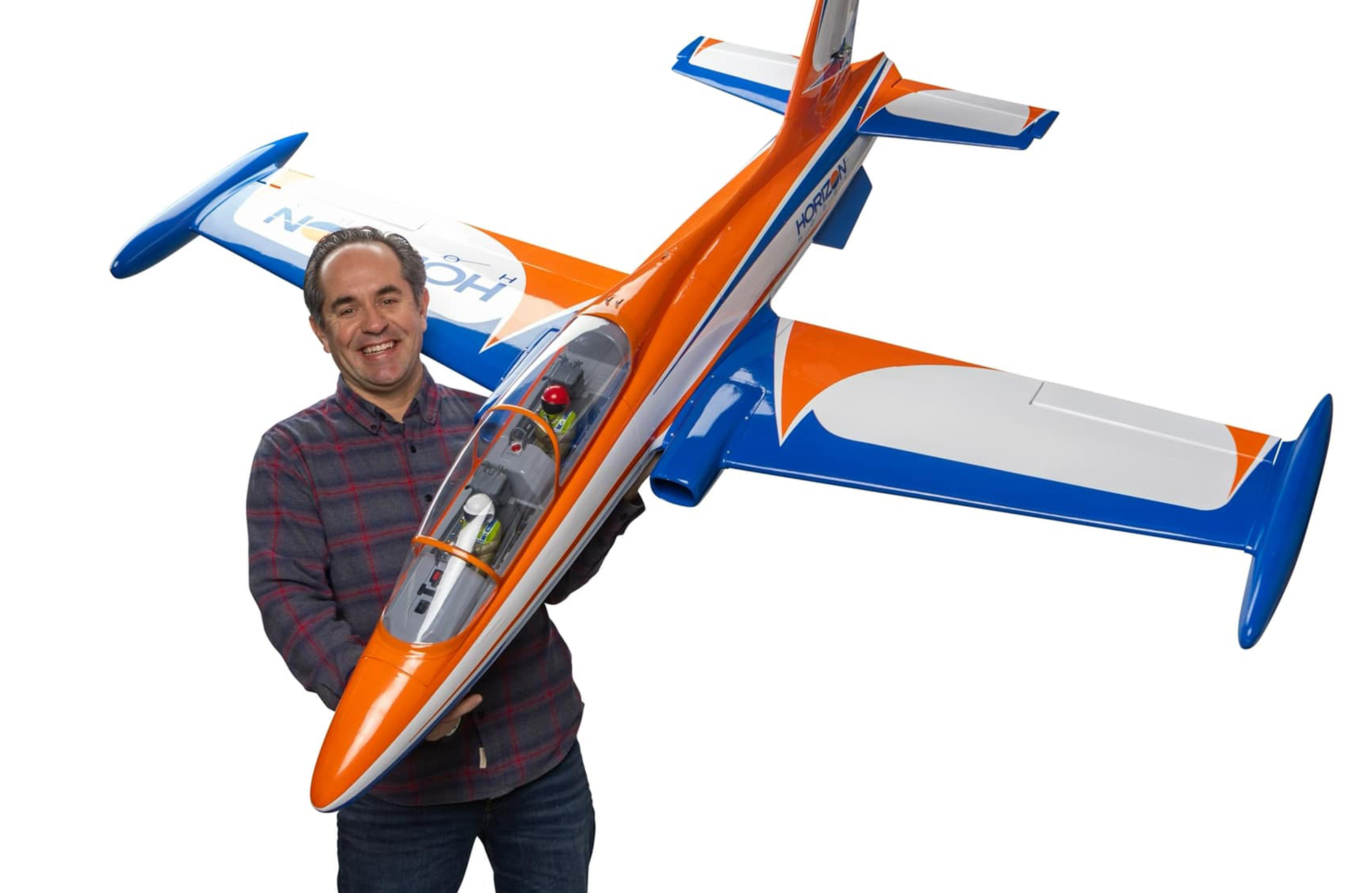 Carbon Fibre reinforced wood construction provides a light and strong airframe.
Original trim scheme provides high-contrast and great visibility.
Two-piece, bolt-on fuselage features removable nose section.
Multiple hatches allow easy access to turbine, wing and components
Large top-hatch with two sprung latch system offer access to electronics and fuel system
Detailed cockpit includes two painted pilot busts, 3d instrument panel and clear canopy
Includes electric retract set with trailing link struts, wheels, and electric brakes
Two-piece, plug-in wing with carbon tube for easy field assembly, transportation, and storage
Dual-wall stainless steel tail pipe included
Complete hardware kit includes fuel tank
Removable stabilizer for even easier storage and transportation
Includes optional-use and easy to install/remove tip tanks
Genuine UltraCote film covering provides a long-lasting finish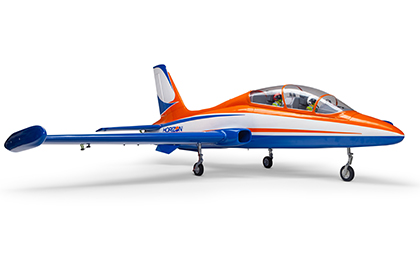 Lightweight Construction
Laser-cut, carbon-reinforced balsa and plywood construction is utilized to bring the MB-339 to life as a durable scale model that's expertly built to exacting standards.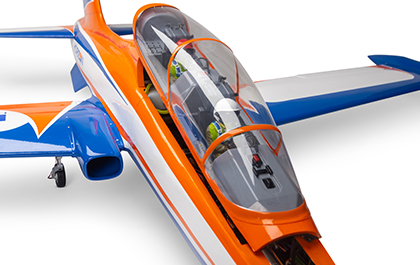 Easy Access and Assembly
The convenient hatches are large for easy access to vital components such as the electronics and batteries. The two-piece plug-in wing makes this large airplane easy to transport and assemble with minimal fuss so you can arrive at the field and be in the air quickly.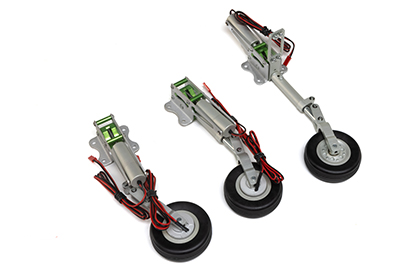 Included Electric Retracts
The electric retract system includes trailing-link struts, feature all-metal durability, and are an easy installation that lets you take in-flight scale realism to a higher level.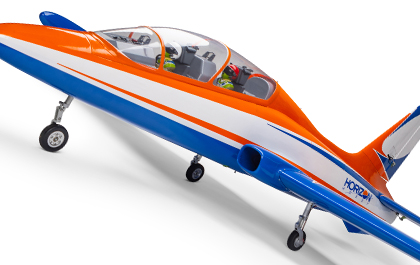 Distinctive Subject Matter
The Hangar 9 Aermacchi MB-339 is one of our most unique airplanes yet, and has great in-flight presence. It's equally at home performing show passes, or graceful aerobatics.

(1) Aermacchi MB-339 60-85N Turbine, 84" ARF
(1) Product Manual
(1) 60-85N turbine
(4) Standard Digital High Torque Servos
(4) Mini Digital High Torque Servos
(1) Full-range, 8+ channel transmitter and receiver
(1) Receiver battery
(1) ECU Battery
(1) Air Trap
Tools and adhesives
Field Equipment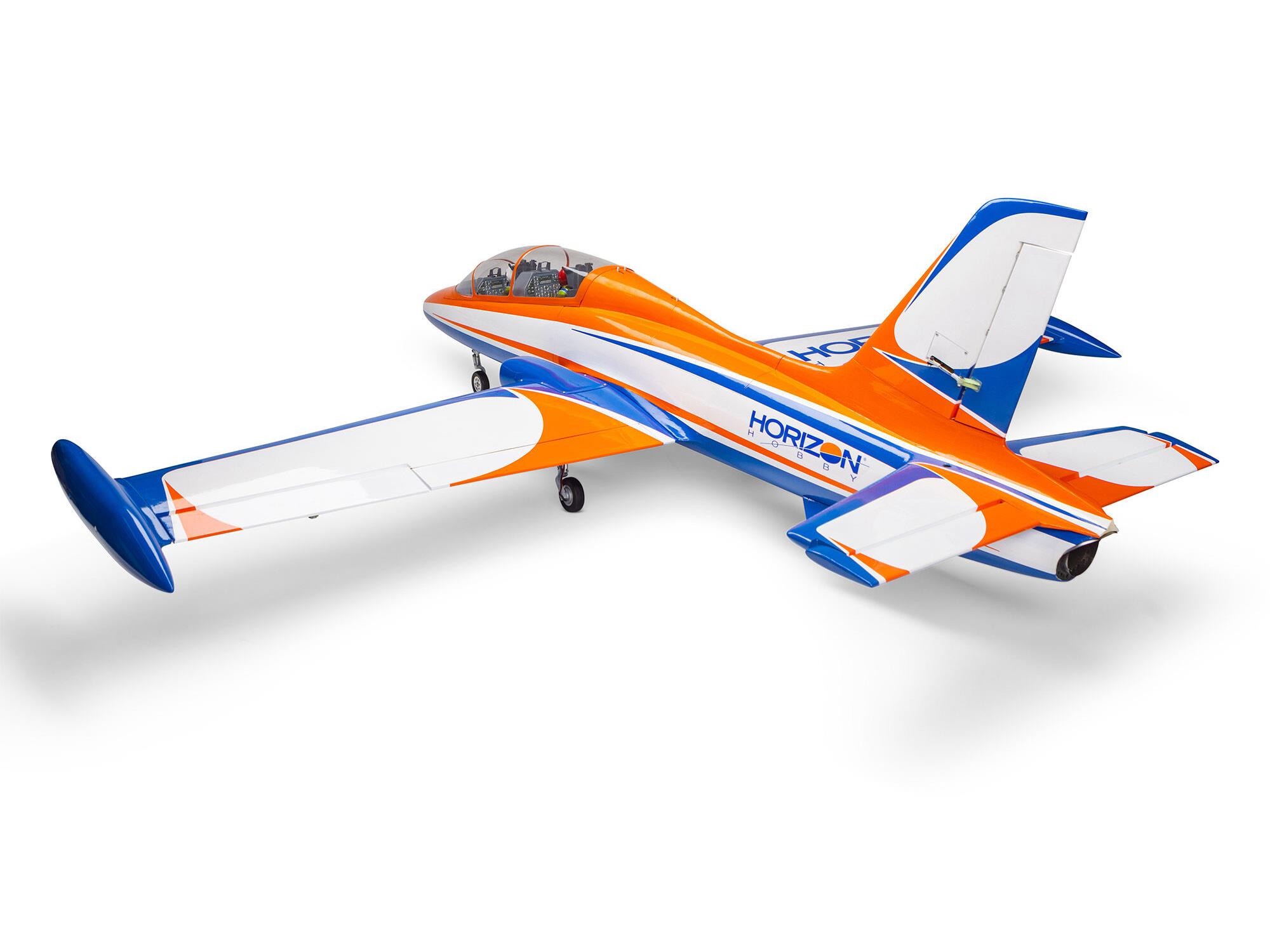 Download an A4 factsheet to print off and display in store. No trade prices shown - just a summary of this issue of Logic RC News. Right click the image on the right and select 'Save link as...' to save the pdf locally so you can print at your convenience.