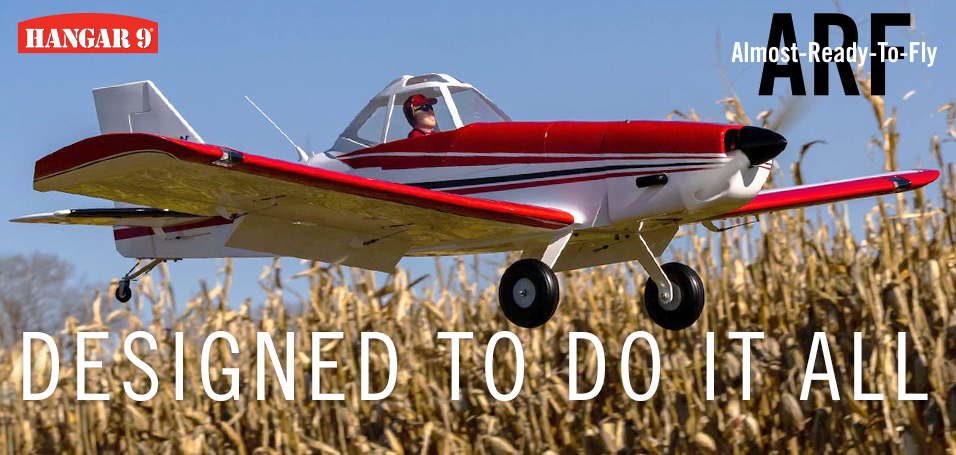 New
Hangar 9
Pawnee Brave 20cc ARF
ETA: February 2023
The new Hangar 9 Pawnee Brave 20cc ARF is designed for scale to sport flying. It offers a wide range of performance and handling depending on power system, as well as low assembly time. The 80" wingspan with a two-piece wing makes it a more practical and affordable giant-scale model. For intermediate to experienced pilots interested in a practical giant-scale ARF model of Piper's agricultural "crop dusting" and utility aircraft, it includes functional LED landing lights and flaps, tundra-style wheels/tires and can be powered with an electric motor, glow or petrol engine for scale-like sport aerobatic flying. The genuine Hangar 9 UltraCote covering and painted-fibreglass parts saves you time and looks great. It also includes scale details such as detailed cockpit area with scale pilot, instrument decal and canopy. The Hangar 9 Pawnee Brave 20cc ARF can take you from crop dusting all the way to aerobatic flying all in one performance-minded aircraft.
Expertly constructed with laser-cut balsa and plywood
Two-piece, plug-in wing and horizontal stabilizer make field assembly fast
Functional flaps and add realism and a wider flight envelope
Painted fibreglass cowl
Matching painted aluminium landing gear
Large top-hatch provides easy access to electronics and flight batteries
Detailed cockpit area features a scale pilot, instrument decal and canopy
A self-aligning drill guide makes all recommended power options easy to install
Easy to maintain, genuine Hangar 9 UltraCote film covering
Includes motor mount for the electric power option
Complete hardware kit includes a matching spinner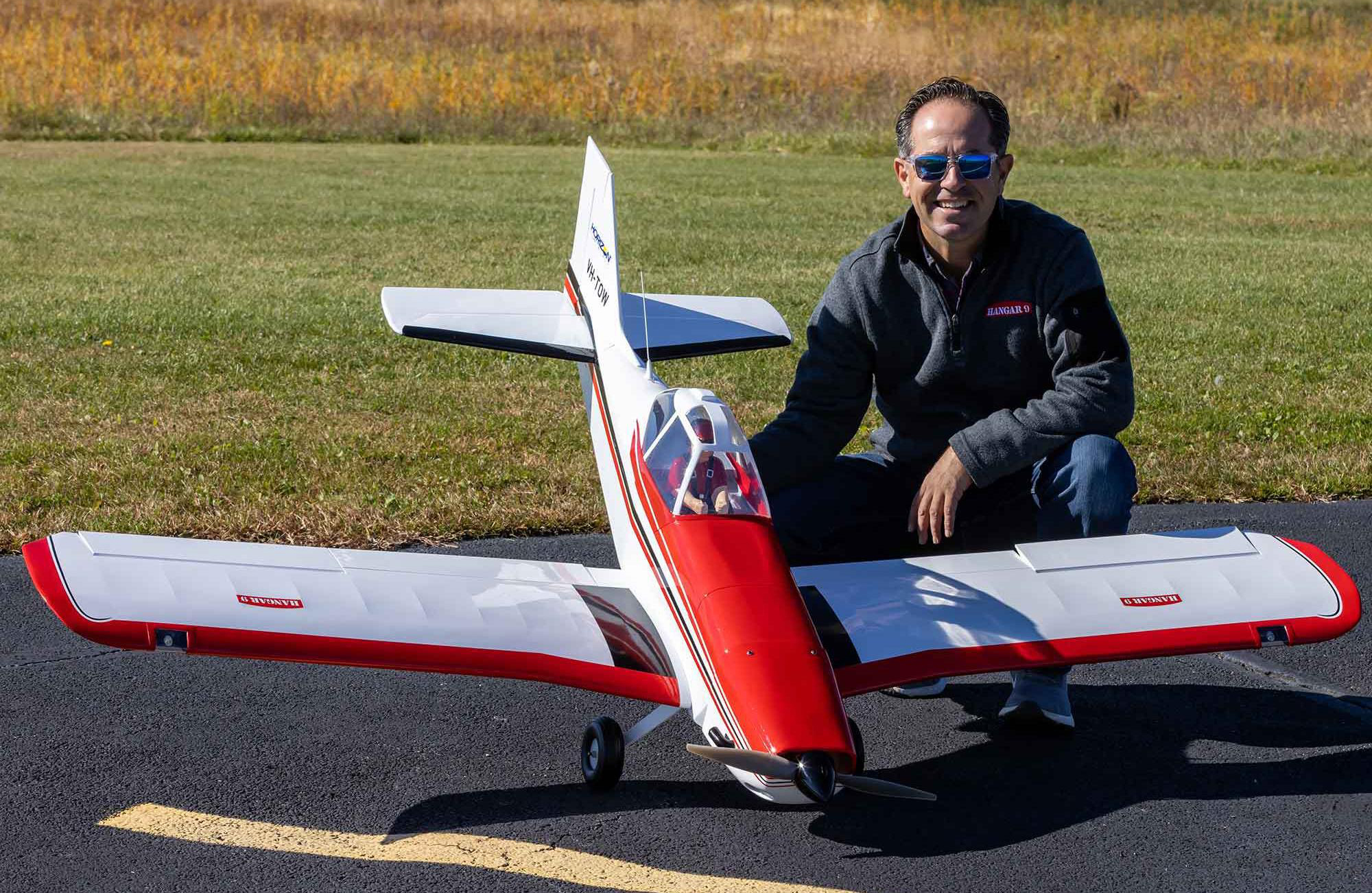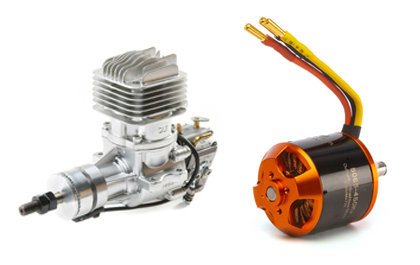 Power It the Way You Want It
The Pawnee Brave 20cc ARF is designed to accept 20cc class petrol engines, glow engines and electric motors.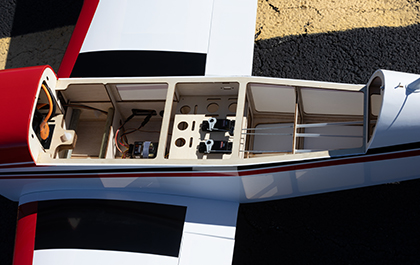 Lightweight Construction
Laser-cut, lightweight balsa and plywood construction that's expertly built to exacting standards gives the Pawnee Brave 20cc ARF exceptional durability. Genuine Hangar 9 UltraCote film covering, factory applied with precision, provides an easy-to-maintain finish that's vivid no matter how you look at it.
Convenience Features
The wing panels feature a strong aluminium tube joiner for ease of transport and storage. When the model is upright, full access inside the model is through a large top hatch that makes any maintenance and battery changes simple.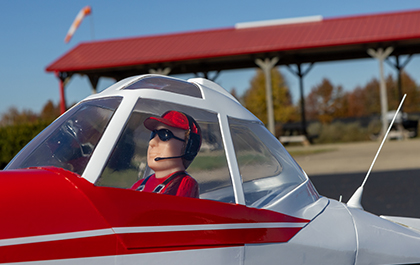 Scale Details
Beyond the factory applied UltraCote covering, other iconic details include functional LED landing lights and flaps, large wheels/tires, and a painted pilot figure-just to name a few.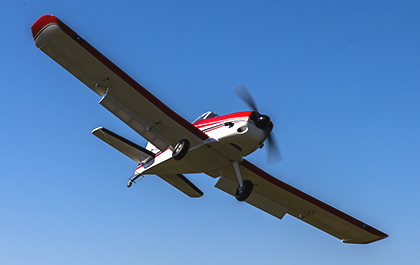 Functional Flaps
The 80" wingspan offers flight performance that's comfortable at a wide range of speeds. Operational flaps allow its versatile flight envelope to open even wider so you can increase flight realism that includes shorter takeoffs and slower landings.

(1) Hangar 9 PA-36 Brave 20cc ARF
(1) Product Manual
(1) 20cc two/four stroke petrol engine or equivalent electric power system
(1) Full range, 6+ channel transmitter and receiver
(2) Batteries for electronic ignition (for petrol power option) and (1) for receiver
(6) Standard Digital HV High Torque Metal Gear Servo (Electric)
(1) Standard Digital HV High Torque Metal Gear Servo (additional for petrol/glow)

Download an A4 factsheet to print off and display in store. No trade prices shown - just a summary of this issue of Logic RC News. Right click the image on the right and select 'Save link as...' to save the pdf locally so you can print at your convenience.