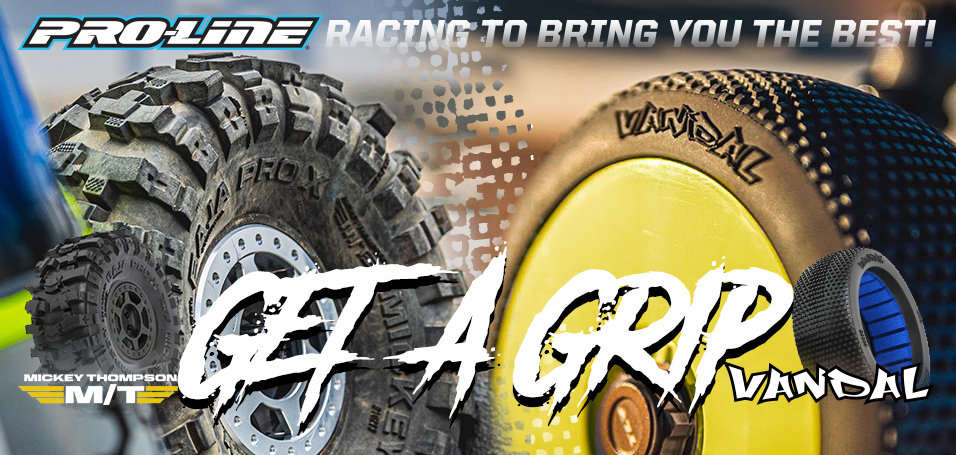 New
Pro-line Racing
Mickey Thompson Baja Pro X and Vandal Tyres
ETA: February
Introducing the Vandal 1/8 Buggy race tyre, an evolution of our legendary Hole Shot tyre engineered for hard-packed, dusty, blown-out track conditions.
Vandal development started with Pro-Line's latest generation carcass profile that utilizes a single arc to create the sidewall geometry, then transitions from the sidewall to the crown with a larger radius resulting in a rounder and less edgy appearance. This carcass provides a tailored fit to the wheel and insert package, making mounting a breeze. Focusing on grip, the Vandal's center tread density is optimized for longevity in longer runs while the addition of micro-pins at the outer edges reduces edginess in the bumps. Competitors can expect the Pro-Line Vandal tyres to deliver improved consistency, drivability, and durability.
The Vandal is available in our four popular tread compounds (M3 & M4 for watered tracks, S3 & S4 long wear for more abrasive dry tracks) and includes our latest generation closed cell foam insert.
Latest Generation Carcass for Improved Wheel & Insert Fitment
Engineered for Better Bump Handling and Consistent Steering
Micro-pins at the Outer Edges Reduces Edginess
Longer Lasting Tread Pattern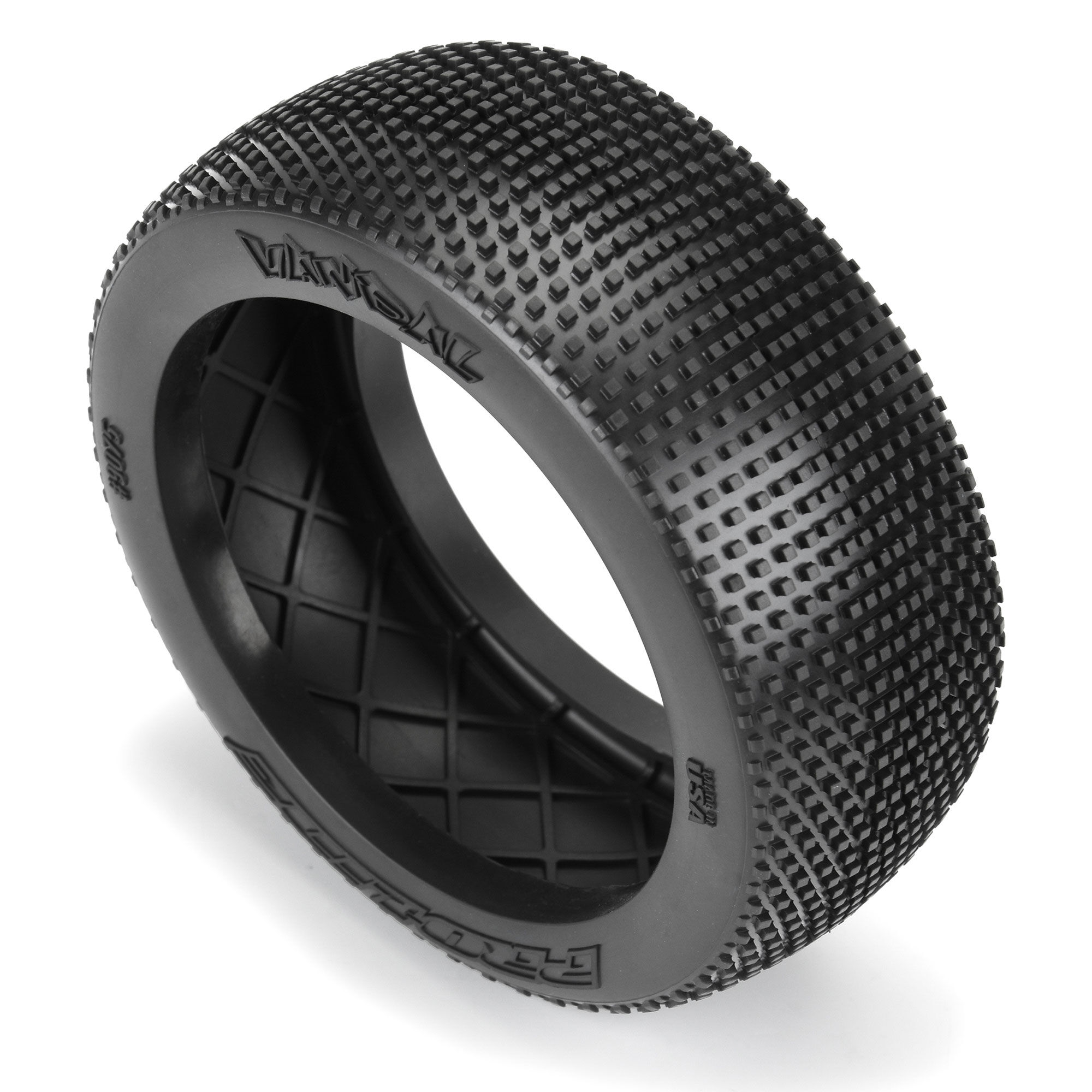 LAB CERTIFIED SELECT COMPOUNDS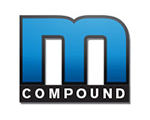 M Compound
Maximum Compound Grip on Low Bite Surfaces
Compliant Carcass Produces Traction with Controlled Expansion
Medium Wear on Wet Surfaces
Use the More Firm Material for Higher Temps and Softer Material for Lower Temps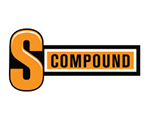 S-Compound
Latest and Greatest Ultra Long Lasting Compound
Substantial Leap Forward in Terms of Grip in Dry and Slick Conditions
Stays Stable Throughout Long Main Events and Does not Fade or Get Soft Near the End of a Race
Lab Tested Batches Guarantee Performance
Use the More Firm Material for Higher Temps and Softer Material for Lower Temps
(2) Vandal Off-Road 1/8 Buggy Tyres
(2) Closed Cell Foam Inserts
MICKEY THOMPSON BAJA PRO X OVERVIEW
Pro-Line is proud to announce our first licensed 1.9" tyre from Mickey Thompson Tyres, the Baja Pro X! It is a competition-proven extreme terrain tyre perfect for your 1.9" rock buggy or crawler.
Coming in at a massive 4.85" tall x 2" wide, this is one of the largest 1.9" tyres Pro-Line has ever made! Moulded in our legendary G8 compound, all the details of this gnarly tyre are captured in perfect 1/10 scale detail: from the Tread BiterT cleats for added traction to the Mud Scoops for added cleaning power, to the Massive Sidebiters and angled shoulder scallops for ultimate side grip. The symmetric directional tread pattern provides excellent traction and cleaning power as well.
The Baja Pro X 1.9" tyre comes conveniently pre-mounted to our Holcomb Black Plastic 1.9" wheels that are Proudly Made in the USA! The Holcomb wheels are designed to give your crawler a unique, retro-inspired look while being super easy to use by only requiring 6 screws per wheel.
Mickey Thompson Baja Pro X Replica Design
Oversized Gnarly Design
Tackle Tougher Terrain and More Obstacles
Available in the Legendary G8 Rock Crawling Compound
Ultimate Side Grip
Unmatched Traction and Cleaning Power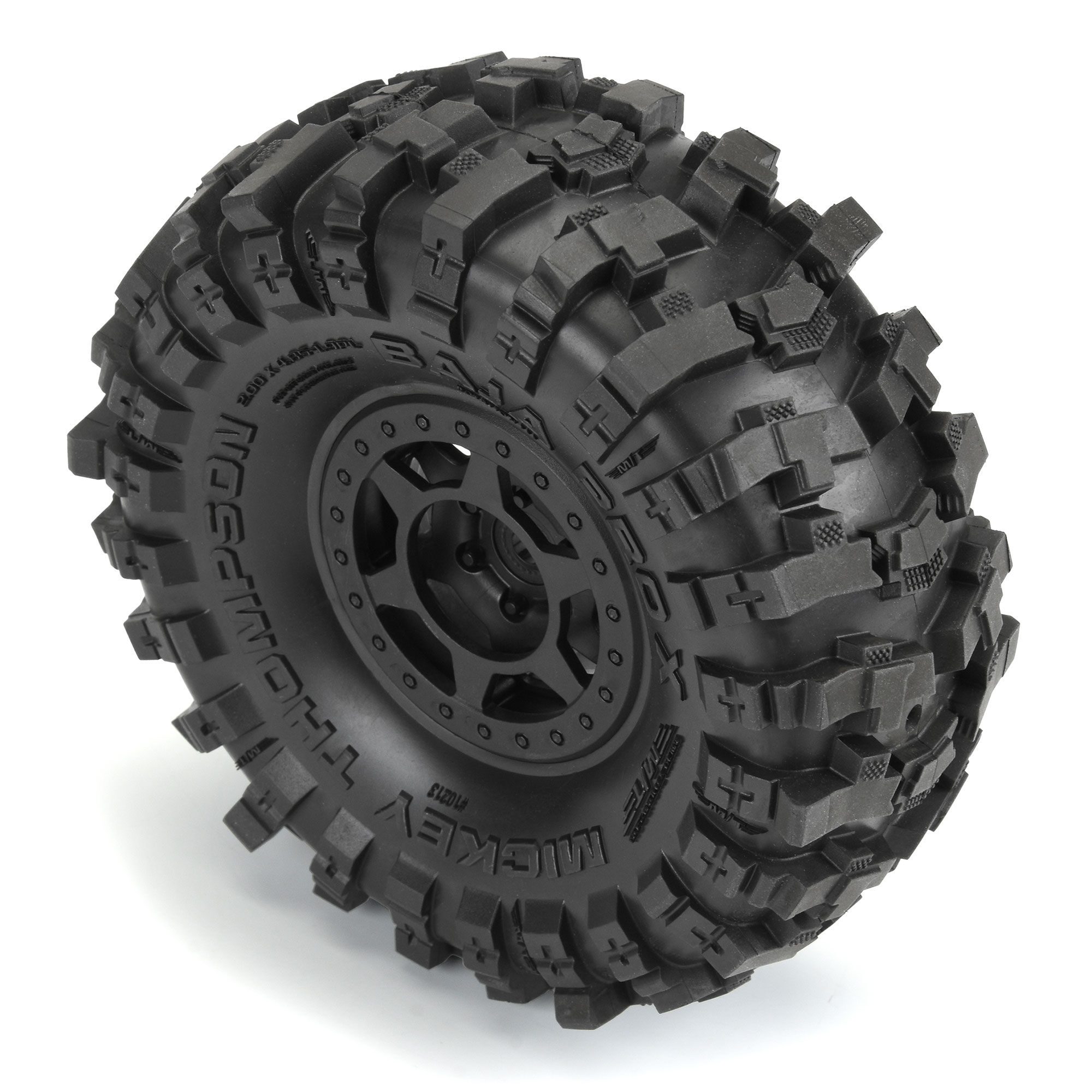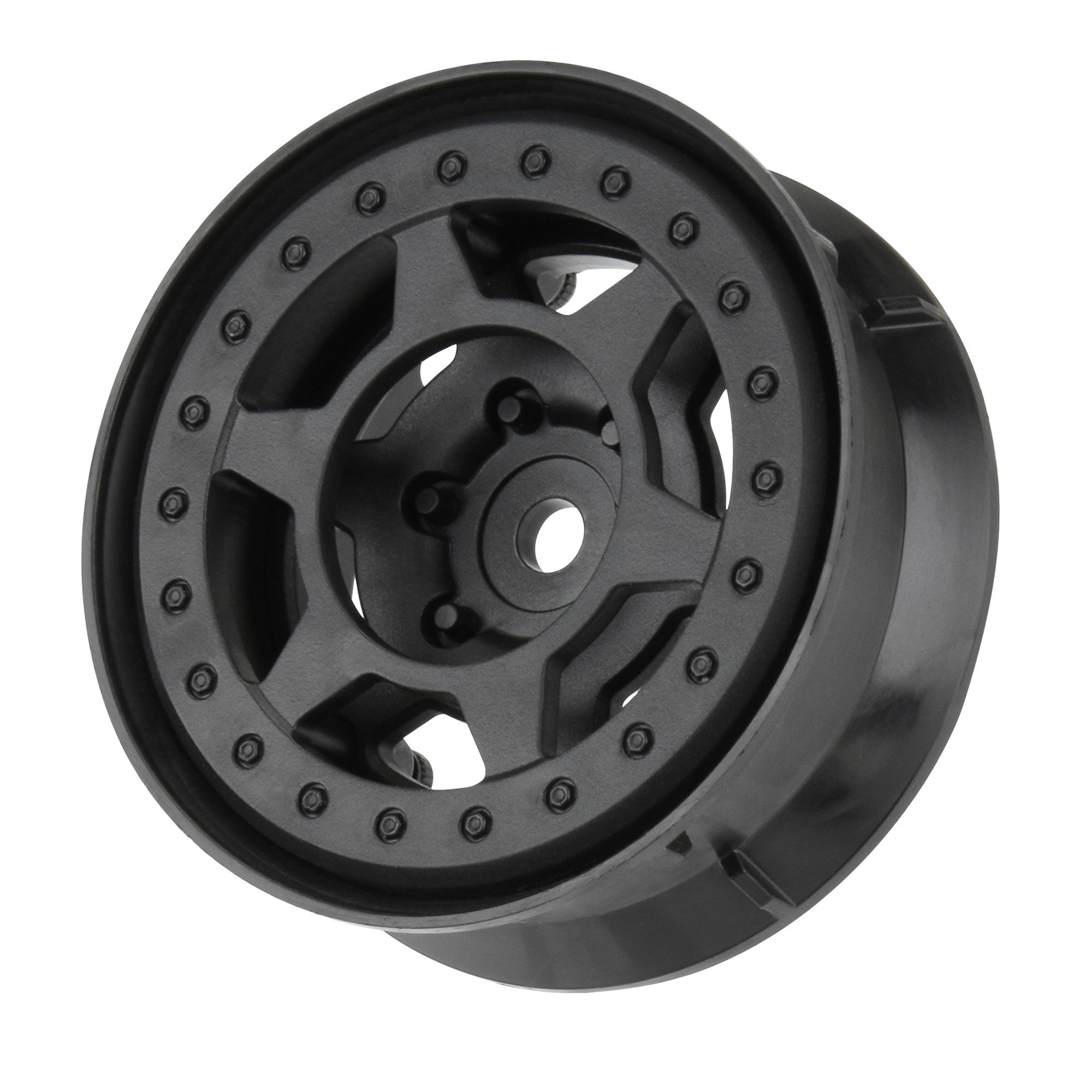 MOUNTED WHEEL AND TYRE OPTION
G-PRO10213-10 comes pre-mounted with the Holcomb 12mm Crawler Bead-Loc Wheel.It's 3-piece plastic wheel design and flipped it inside out: the outer 6-spoke ring now bolts to the inner wheel face with a 12mm hex. The added depth allows for tons of customization with chrome pens or candy paint.
LAB CERTIFIED SELECT COMPOUNDS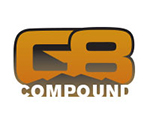 G8 Compound
Specifically Designed for General Rock Crawling
Great Grip on a Variety of Surfaces
Ultra-long-lasting Rock Crawling Performance
Use for Warmer Temperatures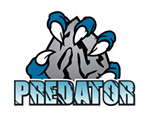 Predator Compound
Specifically Designed for High Performance Rock Crawling
Provides Maximum Grip on Low Grip and Wet Surfaces
Super Soft Material Conforms to Any Surface
Use for Cooler Temperatures
(2) Mickey Thompson Baja Pro X Tyres
(2) Foam Inserts
OR
(2) Mickey Thompson Baja Pro X Tyres Mounted on Holcomb Internal Bead-Loc 12mm Wheels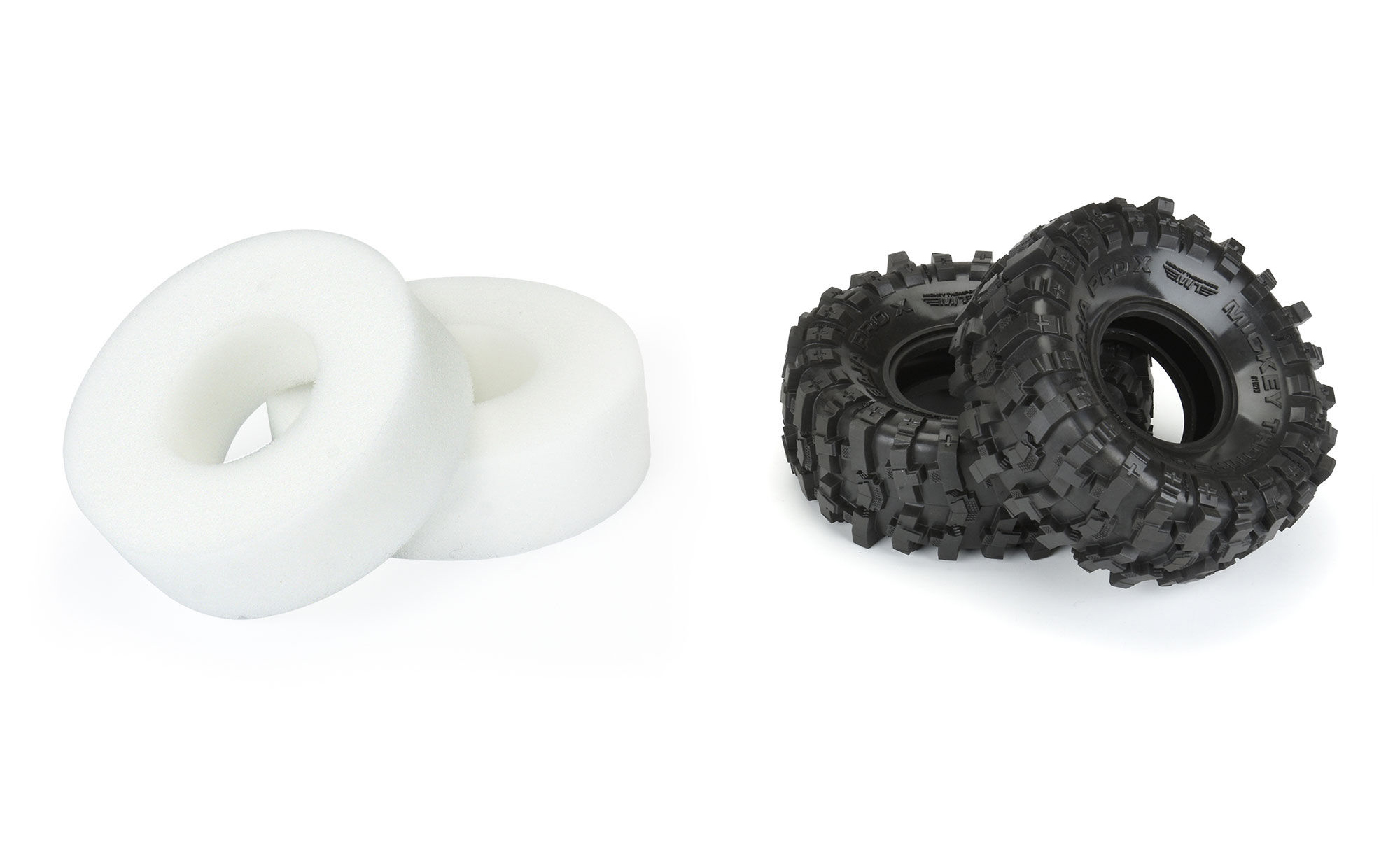 Download an A4 factsheet to print off and display in store. No trade prices shown - just a summary of this issue of Logic RC News. Right click the image on the right and select 'Save link as...' to save the pdf locally so you can print at your convenience.