YOU'VE SCANNED OUR BMFA NEWS QR CODE
Welcome to our website, thanks for being tech savvy and scaning the QR code to learn more about the Spektrum iX14 Transmitter. Take some time to watch the video's (above and below) to learn a little more about the glider or click straight through to the product item to get all the details you need. If you are looking to purchase this model please take a look at our
Dealer Map
to help locate your local model shop.
The latest in the Spektrum iX series of intelligent transmitters, the 14-channel iX14 offers a powerful array of features for mid- to advanced-level pilots who require advanced programmability and the capabilities to fly high-performance RC aircraft.

Spektrum developed the iX series of Smart-ready transmitters for pilots seeking powerful functionality along with next-level connectivity. The 12-channel iX12 came first and was followed by the 20-channel iX20, the most advanced Spektrum air transmitter to date with an unprecedented array of features, innovations, and upgrades.

The iX14 now joins the series as the perfect intelligent transmitter for intermediate to advanced level pilots who fly mid- to high-end performance RC aircraft, including EDF jets and giant-scale turbine jets. It offers 14 channels and includes many of the latest Spektrum advances in connectivity, programmability, and ergonomics.

With its fast Android interface, Smart technology compatibility, precise Hall-effect gimbals and more, the iX14 continues the Spektrum brand's commitment to innovation and reinforces its position at the cutting edge of aircraft radio technology.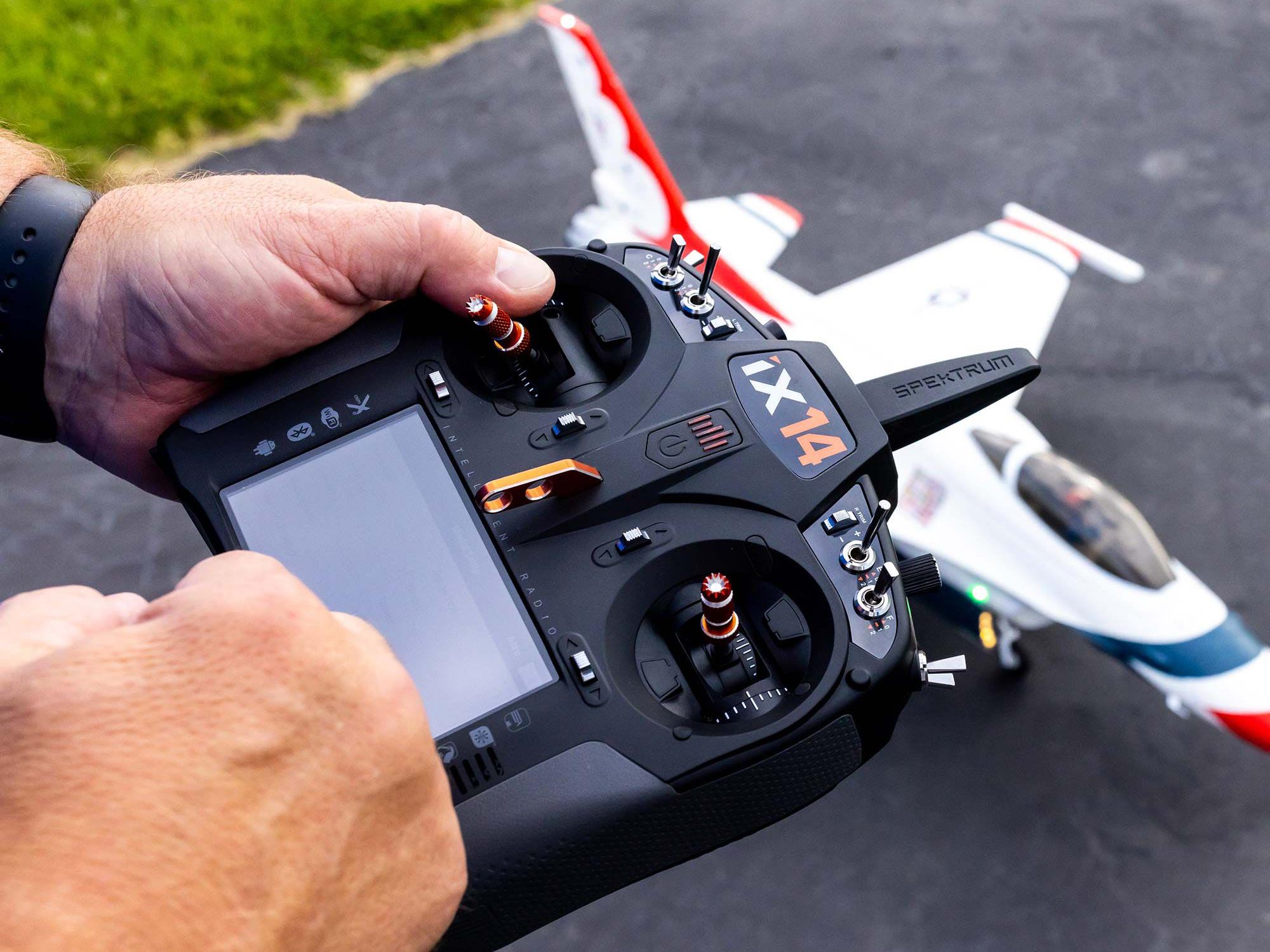 14 channels at 22ms frame rate allows the iX14 to be used with high-performance jet aircraft
Fast Android-powered touchscreen interface
Full-colour, easy to read screen
Compatible with Smart Technology out of the box
Includes the latest upgrades to the Smart dashboard
Superb ergonomics for hours of comfortable setup and flying
Includes smooth, contactless, precision gimbals
Speech-to-text functionality through wired headsets
USB-C port allows charging the 10,500mAh 1S Lithium-Ion transmitter battery with the included magnetic USB cable and magnetic USB-C adapter
250 model memory
Programming for airplanes, helicopters, sailplanes, and multi-rotors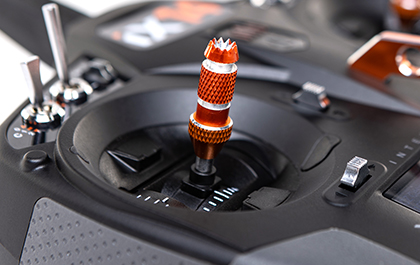 Hall Effect Gimbals
The iX14 transmitter gimbals feature contactless hall effect sensors that offer advanced precision, low maintenance, and an ultra-smooth feel that's conveniently adjustable from the front of the transmitter.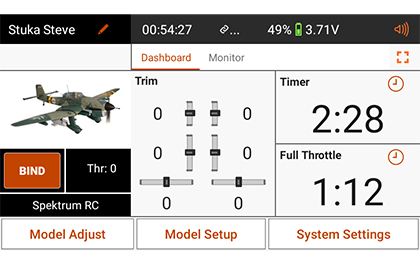 Android Powered Touchscreen
The 4.5-inch, full-colour, easy-to-read iX14 touchscreen interface provides information in crisp, clear detail and allows you to make precise setting changes with just a "tap". It cold-boots (from OFF) in less than 90 seconds and wakes from sleep in 10 seconds or less. Because this is a fully functional Android interface, it will work with an evolving list of apps from the Google Play store.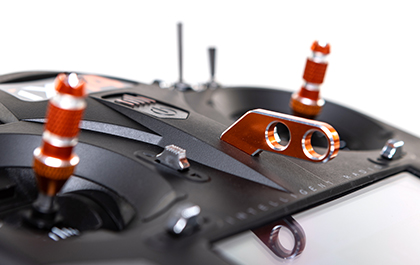 Superb Ergonomics
The weight distribution and ergonomics of the iX14 have been optimized to fit a wide range of pilot needs. The result is a sense of balance, comfort and functionality that perfectly complements the speed and precision of DSMX⌐ technology.

SMART Technology Compatible
The iX14 is the ultimate tool for keeping your prized aircraft and equipment in peak condition with access to real-time data such as battery voltage, motor temperature and more. The transmitter is compatible with installations using telemetry-enabled receivers and sensors, and its built-in Smart telemetry compatibility means it supports the innovative, all-in-one telemetry of SpektrumT Smart Batteries, ESCs and receivers with multiple screens and warnings.
WiFi, Bluetooth and USB Connectivity
With Bluetooth, Wi-Fi, USB and voice recognition capabilities, the iX14 can grow and adapt in the fast-paced world of Smart Technology. Forward Programming lets you configure smart receivers and related products wirelessly from the transmitter.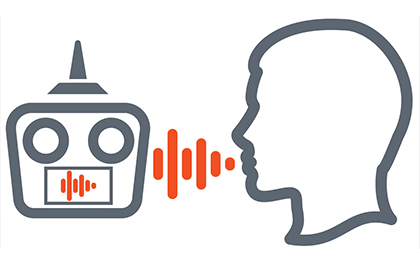 Speech-To-Text Functionality
Speech-to-text functionality through wired headsets allows you to access and set up custom telemetry warnings, reports and more through the iX14 transmitter's voice recognition software.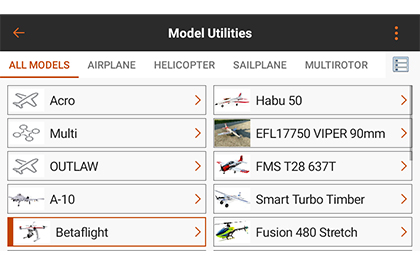 250-Model Memory
You can store 250 models straight to the iX14 transmitter - and even more on internal memory or an SD card. The enormous capacity of the iX14's on-board Model Memory means your whole fleet can be conveniently stored all on one radio.
Spektrum iX14 Transmitter
Custom iX14 Neck Strap
iX14 Decal Sheet
Magnetic USB-C Adapter
USB Magnetic Adapter Cable
Quick Start Guide
Compatible Spektrum receiver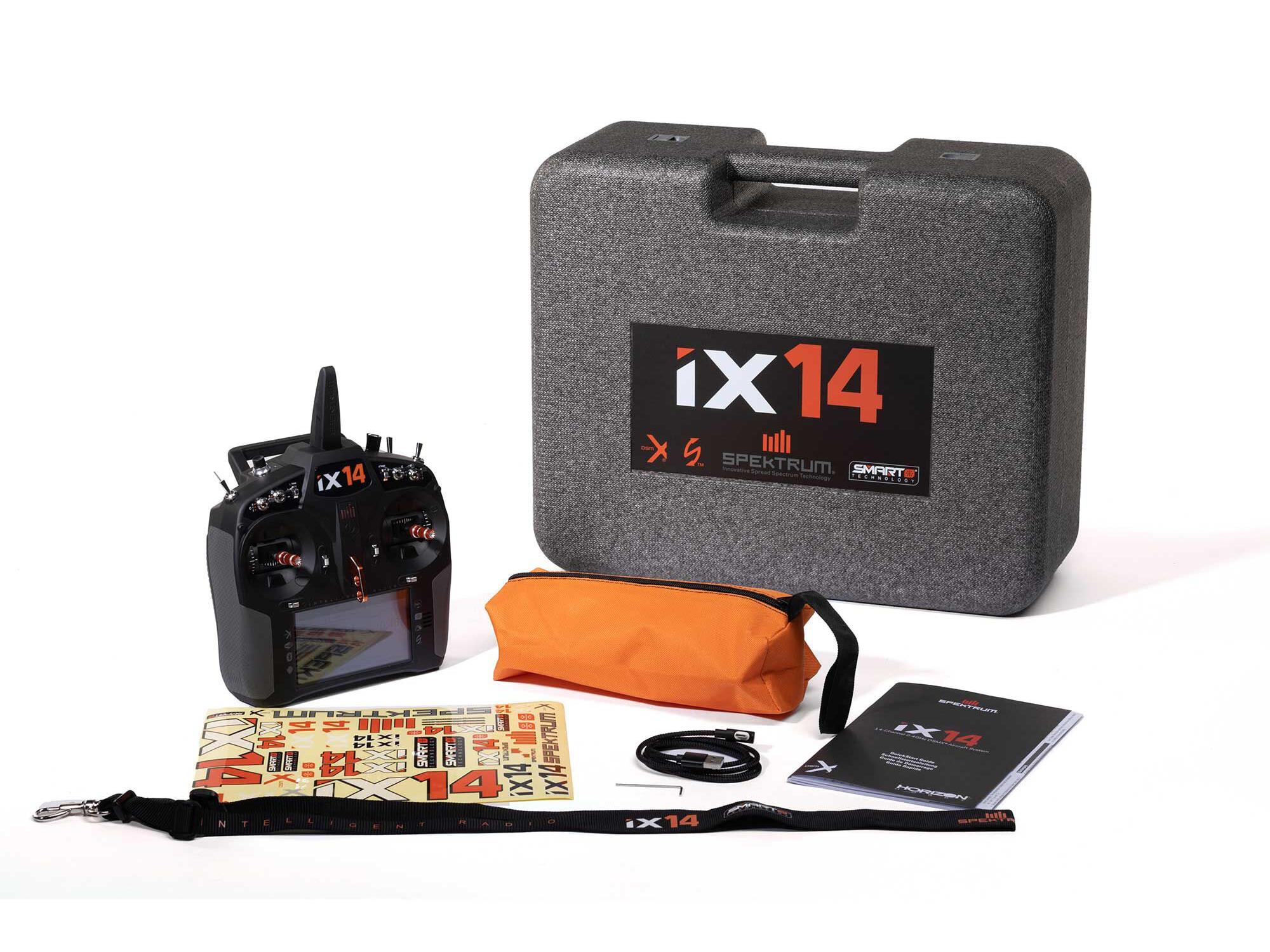 Download an A4 factsheet to print off and display in store. No trade prices shown - just a summary of this issue of Logic RC News. Right click the image on the right and select 'Save link as...' to save the pdf locally so you can print at your convenience.