You've Scanned our BMFA News QR Code
Welcome to our website, thanks for being tech savvy and scaning the QR code to learn more about the Blade Fusion 180 SMART BNF Basic. Take some time to watch the video's (above and below) to learn a little more about the glider or click straight through to the product item to get all the details you need. If you are looking to purchase this model please take a look at our
Dealer Map
to help locate your local model shop.
Product Overview
Featuring the latest advancements in Spektrum technology, the Blade Fusion 180 Smart helicopter continues the legacy of the Blade Fusion line and is a high-performance 3D machine ready for intermediate heli pilots. The revised Fusion adds a redeveloped carbon fibre main frame that's lightweight and extremely rigid. Additionally, a belt-driven tail and newly developed tail case improves tail performance and overall durability. Hosting this belt is an over-sized tail boom large enough to eliminate the need for boom supports. Optimized servo geometry greatly reduces mechanical loss and improves control efficiency to the swashplate. A painted carbon fibre tail fin finishes the sleek styling of the Fusion 180 Smart redesigned canopy. Featuring the latest in Spektrum technology, the Fusion 180 Smart is equipped with the expertly tuned micro 6250HMX Flight Controller yet remains adjustable for pilots to fine tune to their flying style. Also, a Spektrum Avian 15 Amp ESC offers improved, precise head speed control for that high performance flight that doesn't lag behind. Innovative SAFE technology help pilots progress from simple manoeuvres to advanced 3D stunts with confidence. Plus, with the inclusion of Smart technology, battery charging, and power system management is now easier than ever and virtually worry free. With BNF Basic convenience, pilots simply add a 4S 450mAh battery, bind their 6+ channel Spektrum DSMX transmitter, and take to the skies.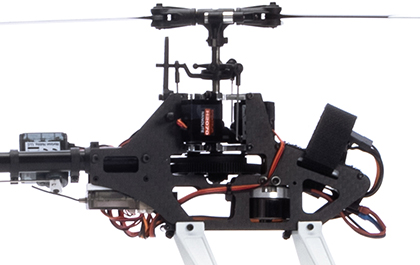 Optimized Fusion Design
The carbon fibre main frame takes rigidity to another level for a rock-solid flight experience. An oversized tail boom eliminates the need for boom supports and is crowned by an ABS plastic tail case improving vibration damping and performance.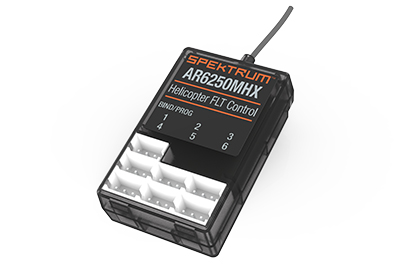 AR6250MHX Flybarless Controller
This new flybarless controller features advanced adaptive flight control algorithms, forward programming, 6-axis M.E.M.S. inertial sensor, low-latency high-speed operation, two remote receiver ports for diversity, and a vibration rejecting aluminium lower case.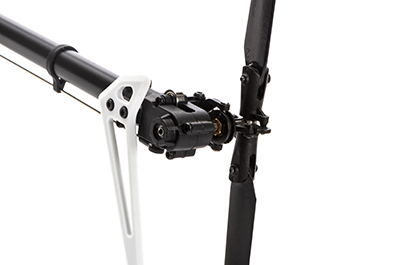 Belt Driven Tail
The Fusion 180 Smart features a belt driving tail improving durability and tail performance.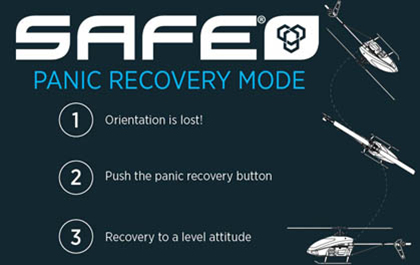 SAFE Techbnology
The Blade Fusion 180 Smart helicopter features exclusive SAFE (Sensor Assisted Flight Envelope) technology, a revolutionary electronic flight envelope protection system that makes it easy for anyone to fly helicopters with confidence by providing flight mode versatility and Panic Recovery mode that automatically returns the heli to a level attitude.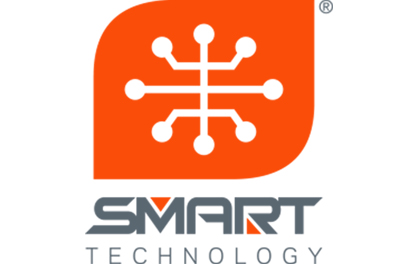 Avian SMART 15A ESC
The Spektrum Avian Smart 15 amp ESC transmits Battery voltage and ESC data straight to your Spektrum Transmitter all over one wire. An Avian electronic speed control provides a one-wire solution for obtaining telemetry data such as current, voltage, temperature and RPM. The Avian ESC 32-bit M4 processor produces higher resolution signal input and more accurate motor output for a locked in and active throttle response.

What's in the Box?
(1) Factory Assembled Blade Fusion 180 Smart helicopter with:

(1) Spektrum AR6250MHX Flybarless Flight Controller
(1) Brushless Outrunner Motor, 3900Kv
(1) Spektrum Avian Smart 15 amp ESC
(3) Sub-Micro Digital Metal Geared Heli Cyclic Servos
(1) Sub-Micro Digital Metal Geared Heli MG Servo

(1) Product Manual
Needed to Complete
Full-range 6+ channel Spektrum 2.4GHz DSMX Transmitter
LiPo Battery with IC2 connector (or equivalent)
Suitable LiPo Balancing Charger
Download a Factsheet
Download an A4 factsheet to print off and display in store. No trade prices shown - just a summary of this issue of Logic RC News. Right click the image on the right and select 'Save link as...' to save the pdf locally so you can print at your convenience.