You've Scanned our BMFA News QR Code
Welcome to our website, thanks for being tech savvy and scaning the QR code to learn more about the latestest transmitters from Spektrum. Take some time to Watch the NX Series video (above) to learn a little more about the radios or click straight through to the NX radio that interests you the most to get all the details you need. If you are looking to purchase one of these radios please take a look at our
Dealer Map
to help locate your local model shop.
NX Series Overview
Spektrum is proud to introduce the latest leap forward in Spektrum RC technology - the NX Series of aircraft transmitters. The NX6, NX8 and NX10 equipped not only with the greatest Spektrum RC flight innovations up to now, but also, with new features and advances that will take you into the next generation of radio control.
With the Spektrum NX series, you'll enjoy the 6-channel, 8-channel or 10-channel versatility needed to operate your models to their fullest potential and to fly complex aircraft such from EDF's to giant scale balsa airplanes. And that's just where its next-generation "NX" series advantages begin. The NX transmitters also incorporates many of the latest exclusive Spektrum innovations for a level of ease, efficiency and performance you'll find in no other transmitter.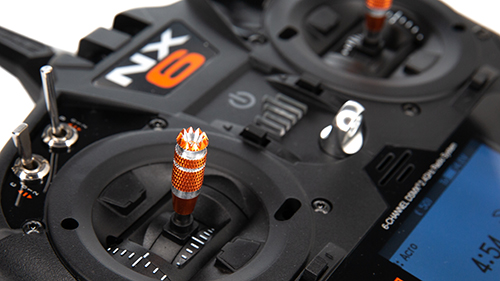 NX6 Transmitter
This 6-channels radio features an additional switch specifically for SAFE Select and is the first model in the NX series. With voice feedback , simulator and wireless trainner connectivity, it is the ideal choice for someone looking for a premium radio that builds on the features of the DX series.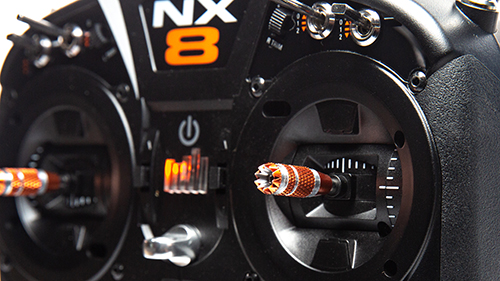 NX8 Transmitter
Building on the NX6, the NX8 offers an additional switch and rotary dial. This means it can operate upto 8-channels for those who are looking to fly models with additional control functions. Combining the Wifi update ability and additional channel capacity, the NX8 future proofs your investment.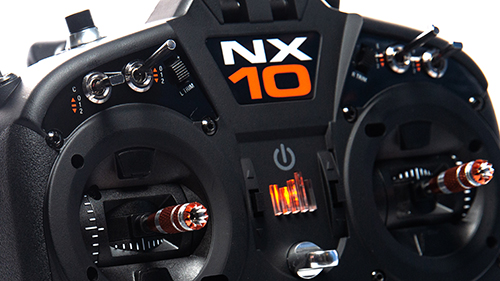 NX10 Transmitter
With the same superb ergonomics of the NX8, the NX10 features an additional 2 channels in the form of sliders on the back of the radio. Featuring ultra-smooth hall-effect sensor gimbals for pin point precision, the NX10 gives pilots access to a wide array of Spektrum exclusive advantages and innovations.
Key Features
High-resolution, backlit, 3.2" colour display screen
Wi-Fi connectivity for easy product registration, model downloads and firmware updates
Smart Technology compatibility out of the box
USB port for charging and data transfer, and for use with any simulator that supports USB game controllers (including the RealFlight RC Flight Simulator, RF8 upwards)
Superb ergonomics
Magnetic USB Cable and Micro USB Adapter for convenient USB charging
Integrated serial port provides power and support for 3rd party modules (Serial port does not provide power, external power source is required)
Folding Aerial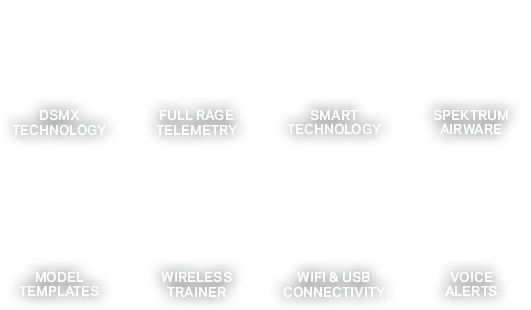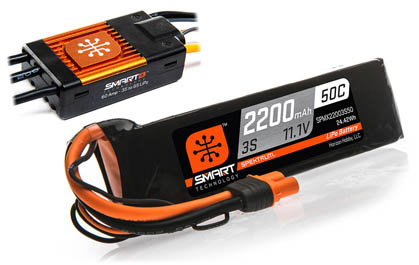 Spektrum Smart technology is about offering a higher connection to your hobby. It's a connection that puts you in complete control, makes you more aware and more confident about the capability of your equipment-all while making vital components of your model easier to use than ever. The combined result is a sense that will make you wish everything about your hobby was smarter.

The Spektrum NX series come ready to provide the advantages of state-of-the-art connectivity right out of the box by supporting the innovative, all-in-one telemetry of Spektrum Smart batteries, ESCs and receivers. Smart Technology ensures that all of your model's electronics work together seamlessly for the greatest efficiency and performance.