Calypso EP Powered Glider RTF 2.4GHz SLT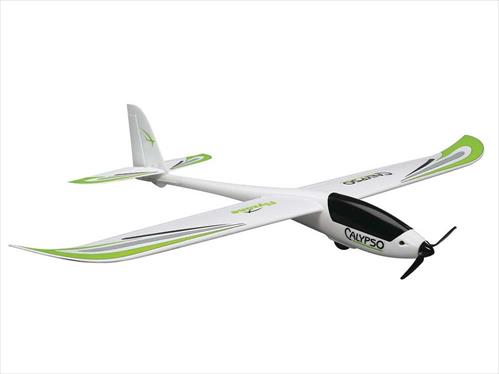 Calypso EP Powered Glider RTF 2.4GHz SLT
£289.99
Smooth and forgiving, the Calypso excels as a first electric sailplane. Ailerons are included for enjoying a wide envelope of soaring performance, and by adding optional flaps experienced glider pilots can move up to more advanced thermal chasing. There are four versions available - the RTF, Tx-R, Rx-R and ARF - and each comes with a factory-installed brushless power system. This RTF version includes a Tactic radio. Since there's no gluing to do and the only tool needed is a screwdriver, you can have the Calypso flight-ready in just 30 minutes!
Technical specification:
Wingspan: 73 in (1855 mm)
Wing Area: 526 in² (33.9 dm²)
RTF Weight: 29 oz (820 g)
Wing Loading: 7.9 oz/ft² (24 g/dm²)
Length: 47 in (1195 mm)
Requires:
Nothing!
Recommended option
Z-FLZA6008 Calypso Flap Linkage Set (5-channel radio required.)
Includes
Assembled, factory-finished airframe with landing wheel and skid plates
Factory-installed 28-30-1300kV brushless outrunner motor, 18A ESC and servos
Tactic TTX410 4-Channel 2.4GHz SLT radio
Factory-installed TR624 SLT receiver compatible with all SLT transmitters
11.1V 1300mAh 15C LiPo battery
AC/DC Balancing LiPo charger
(5) AA batteries